I became insane with long intervals of horrible sanity.
Edgar Allen Poe
The trouble with fighting for human freedom is that one spends most of one's time defending scoundrels. For it is against scoundrels that oppressive laws are first aimed, and oppression must be stopped at the beginning if it is to be stopped at all.
- H. L. Mencken
Many people would sooner die than think; In fact, they do so
-Bertrand Russell
What I have been telling you, from alpha to omega, what is the one great thing the sigil taught me โ€" that everything in life is miraculous. For the sigil taught me that it rests within the power of each of us to awaken at will from a dragging nightmare of life made up of unimportant tasks and tedious useless little habits, to see life as it really is, and to rejoice in its exquisite wonderfulness. If the sigil were proved to be the top of a tomato-can, it would not alter that big fact, nor my fixed faith. No Harrowby, the common names we call things by do not matter โ€" except to show how very dull we are ...
-James Branch Cabell
May 06, 2014 - 1:16 p.m.
The Lord of Lord of the Rings Quotes
I started to take a nap then realized that I hadn't updated. See how much I love you? I'm exhausted but you come first.
Where did yesterday go? Right into the light cone known as the absolute past in Minkowski space. Yes I really think things like that.
"the plan was to get my laundry done before I had to leave for therapy at 2:30. Anybody think I did that? Haven't you been paying attention? I didn't get close. I did have scrumptious leftover pancakes for breakfast. Indulge yourself and make them. It's easy with Trader Joe's pancake mix.
That meant in the rest of the day I had to make up two tests and do laundry. I went to school and instead of making up a test I photocopied the relevant homework pages in the texts to base the tests on and went home. I got something I ordered in my mailbox, a USB to microUSB cable to charge my phone. The one I had, has some defect that means it stops working if things aren't positioned exactly correctly. This one coast 99ข online plus a few bucks shipping and handling. That still made it far cheaper than in a store. It seems to work.
I got home and somehow took forever to start doing my laundry. I got it done but it was too late to start making dinner when I was done. I ended up just having peanut butter. That's not good. But I do have clean clothes. I look snazzy today in all black. That's good as Noah is videoing me later. I want to look like a sexy sexy monotremes in the movie so that all the women will chase me. Think A Hard Day's Night.
After therapy and before going to school I stopped at the Strand to buy a copy of a one volume edition of Lord of the Rings. When I was there I heard someone working there talking about women with short hair and thought, "I bet Pam's on the other end of that conversation." I was right. I love that I know somebody that works there.
I own a zillion editions of LOTR but they are all in storage and I need one handy. It's my bible. It isn't a guide to how I live but I so often fine parallels for what I'm thinking in it. I like to have it around when I'm blogging so I can quote it. For instance I often think of this from "The Ring Goes South."

… he heard Bilbo's voice speaking. I don't think much of yoru diary, he said. Snowstorms on January the twelfth; here is no need to come back to report that!

But I wanted to rest and sleep, Bilbo, Frodo answered with an effort, …
I always think about how you, My Gentle Readers will react to what I wrote. I fear that what's important to me might not seem important to you. It helps give me perspective. I know when I'm whining.
I love that even though I don't have things memorized I can usually find the passages I want pretty quickly. I know LOTR very well. I'm diving in now to find something else. This might take longer. It's in one of two chapters. I found it.
I have grown fonder and fonder of Faramir each reading of The Lord of the Rings. My greatest objection to Peter Jackson's films was his character assassination of Faramir. He got him totally wrong. He denied his defining characteristic. What he did was the equivalent of making the Weasley twins humorless in Harry Potter. Faramair alone of all the "great" characters has no lust for power. Though he can master man and beast he has no desire for mastery. The ring does not tempt him as it does all others.

"But fear no more! I would not take this thing, if it lay by the highway. Nor were Minas Tirith falling in ruin and I alone could save her, so, using the weapon of he Dark Lord for he good and my glory. No I do not wish for such triumphs, Frodo son of Drogo."

What I find myself thinking about often is what he does want.

"For myself," said Faramir, "I would see the White tree in flower again in the courts of the kings, and the Silver Crown return, and Minas Tirith in pease: Minas Anor again as of old, full of light, nigh and fair, beautiful as a queen among other queens,; not a mistress of many slaves, nay, not even a kind mistress of willing slaves. War must be, while we defend our lives against a destroyer who would devour all; but I do not love he sword for its sharpness, nor the arrow for its swiftness, nor the warrior for his glory. I love only that which they defend, the city of the Men of Numenor; …
Faramir has it tough. His brother is killed, his father rejects him, goes mad, and tries to kill him, and he suffers the black breath from the Lord of the Nazgul. But in the House of Healing he finds something else he wants.
And Eowyn looked at Faramir long and steadily; and Farmair said, "Do not scorn pity that is the gift of a gentle heart, Eowyn! But I do not offer you my pity. For you are a lady high and valiant and have yourself won renouwn that shall not be forgotten; and you are a lady beautiful, I eem, beyond even the words of elven-tongue to tell. And I love you. Once I pitied your sorrow. But now, were you sorrowless, without fear or any lack, were you he blissful Queen of Gondor, still I would love you. Eowyn, do you not love me?"
I could quote much more but that's enough. Faramir keeps it simple. He wants peace and he wants love.
So I'll probably be quoting LOTR more as I think of it. I won't explain what made me think of those passages but I'll let you know what passages I thought of.
OK, back to current events. I'm in my office. The admin was supposed to be here to proctor an exam. He isn't. It was for one of my old students. I had her call her prof and he emailed me a copy of the test that I printed and proctored for her. It is not fair to the students that the person who promised to be there to do it wasn't. That happens all the time. This time I was able to work something out. I then scanned the test and emailed it to him and left the physical test in an inter-office mail envelope. Then I had to help another teacher scan and email a document. I did not just my job but the admin's too. But I need him to proctor a test after my class. I have to run to make the movie with Noah. Maybe another teacher will be around then. I hope so. I also need to change the time of my final. "That means talking to him but he's not here. . It's not easy.
OK. I have to email my classes their take-home tests. I handed it out in class but of course people missed class. It is amazing how they don't take class seriously.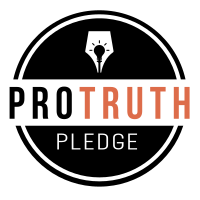 I signed the Pro-Truth Pledge:
please hold me accountable.







Memories: Not that Horrid Song - May 29, 2018
Wise Madness is Now In Session - May 28, 2018
The NFL and the First Amendment - May 27, 2018
On The Road Again - May 26, 2018
Oliver the Three-Eyed Crow - May 25, 2018



creative commons
This work is licensed under a Creative Commons Attribution-Noncommercial-Share Alike 3.0 License.
Horvendile May 06, 2014




Follow on Feedly