I became insane with long intervals of horrible sanity.
Edgar Allen Poe
The trouble with fighting for human freedom is that one spends most of one's time defending scoundrels. For it is against scoundrels that oppressive laws are first aimed, and oppression must be stopped at the beginning if it is to be stopped at all.
- H. L. Mencken
Many people would sooner die than think; In fact, they do so
-Bertrand Russell
What I have been telling you, from alpha to omega, what is the one great thing the sigil taught me — that everything in life is miraculous. For the sigil taught me that it rests within the power of each of us to awaken at will from a dragging nightmare of life made up of unimportant tasks and tedious useless little habits, to see life as it really is, and to rejoice in its exquisite wonderfulness. If the sigil were proved to be the top of a tomato-can, it would not alter that big fact, nor my fixed faith. No Harrowby, the common names we call things by do not matter — except to show how very dull we are ...
-James Branch Cabell
May 14, 2016 - 11:56 a.m.
Does This Count as Therapy?
Today in therapy one of the choices was "journaling." Yeah no brainer. Here's the trick. I had to write it out by hand. With a pen! On paper! I might as well have pressed a stylus into soft clay tablets. Did you know that's how cuneiform was written? Do you know what cuneiform is? I'm not telling you, that's why god invented Google. We had several pages of topics to choose from to write. I chose from childhood memories. "Is there a book that you read and reread? Do you still have it?" My original plan was to just type that out here but I can't do it. It's not, but I am going to look at it now and see if there's any inspiration. While I get up and get what I wrote you figure out what they book is. I'm back. Oh and it's the next day. I ended up being too tired to write. Now my tummy isn't great. Is it a touch of Crohn's? maybe, but it's not a full on attack. I'm sure it will pass. Still I'm not at my best. I am going to see Erin McKeown at Common Ground Coffeehouse tonight come hell or high water. This is the one show that's actually convenient for me. I think I could walk it. A long walk but I walked to Rockwood Music Hall from Crown Heights so I could do this. I'm not planning on walking.
OK, I'm figured out what I'm doing, I'm going to pick up what I wrote starting with it dealing with my current situation. Did you figure out what "My Book" is? I cheated, it's the combination of The Hobbit, The Lord of the Rings [LoTR] and The Silmarillion [The Sil]..
I put away LoTR, the Hobbit, and The Sil in boxes. Writing this makes me want to take them out. I will resist at least until I finish A Song of Ice and Fire; without a home it's too much to carry around with me. Or is it? I wanted it while blogging the other day. Perhaps I'll carry LoTR through my wanderings as my father carried The Romance of Leonardo da Vince and The Magic Mountain across the battlefields of Europe.

I started this essay with some guilt; it doesn't address my issues but I found that it has. Perhaps that's the point. I will get Brianne to send me my assignment and will do that next journaling session.

Choosing journaling was a natural. A writer is not who I am it's what I am. Or is that the other way around? The point is that it's not a choice I make; it's a core element of who I am. I blog therefore I am. I have to find out how to say that in Latin. That got laughs when I read it aloud to the group.

It is cheating to base my blog on this? No I make the rules so I can even remind myself to blog about the therapist saying that she was sorry to hear that I'm an atheist
. So let's talk about the therapist. How can she criticize my lack of religion? Easily obviously. I'm not outraged but I am upset about it. There is no "War on Atheism" but there is a societal assumption that believing in god is a virtue, one that atheists, agnostics, and other nones lack.

I encountered my first bureaucratic screw up yesterday. They never came to take my blood for testing. I thought it was going to be around 11 AM but I misunderstood. That's when the phlebotomist leaves for the day so it has to be before then. When I saw the MD I told him what happened. I'm going to make sure to take care of it first thing in the morning on Monday. I've learned that at hospitals you need to take some measure of control yourself. I don't question their medical decisions but I make sure that all the parts do what I need them to do. A little nudging is sometimes necessary. But always be nice about it; nudge with a smile. Don't say, "Why the hell didn't you take my blood when you were supposed to?!"

I had my first mediation class yesterday. I've never meditating but I have some friends that swear by it. I promised myself that I'd be open to try things so I did. I was told it was not a typical session. The leader said it ended up being "silly meditation." Most of it was very similar to this self-hypnotism tape I made back in high school. I had a book and read the script from it. It was all about tensing and relaxing all the muscles in my body in sequence along with deep breathing. Then we did some Tai Chi (sp?). I was good and didn't talk but others did which is how it became silly. Will it help me? I don't know. When it was over my anxiety was up a bit not down but it's one day and there was a lot else going on.

I'm getting to know the people. I've learned the names of most of the staff and a few of the other patients. As in any group of people there are some that I like and some that I dislike and some I feel guilty about disliking. There might be one kindred spirit, at least she's always smiling and trying to be helpful and supportive to others. I told her I liked her attitude.

I then made a friend at the bus stop on the way home. She just started talking to me. I learned a lot of her life history and she learned a bit of mine. She was very impressed that I was on Jeopardy. When we got on the bus she made it clear that our conversation was over. I was fine with that as I wanted to read and nap.

On Thursday I came dressed for a range of weather but not for the warm summer I encountered when I had to walk from the bus back to Brynden's. Yesterday I checked the weather before I left and took my umbrella and hoodie out of my bag. So of course it rained and was cold. I had to use my emergency WFUV poncho. My pants got soaked. It's an 18-minute walk back. On the bright side it felt so good when I changed into my nice dry warm sweats.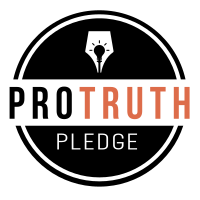 I signed the Pro-Truth Pledge:
please hold me accountable.







Memories: Not that Horrid Song - May 29, 2018
Wise Madness is Now In Session - May 28, 2018
The NFL and the First Amendment - May 27, 2018
On The Road Again - May 26, 2018
Oliver the Three-Eyed Crow - May 25, 2018



creative commons
This work is licensed under a Creative Commons Attribution-Noncommercial-Share Alike 3.0 License.
Horvendile May 14, 2016




Follow on Feedly