I became insane with long intervals of horrible sanity.
Edgar Allen Poe
The trouble with fighting for human freedom is that one spends most of one's time defending scoundrels. For it is against scoundrels that oppressive laws are first aimed, and oppression must be stopped at the beginning if it is to be stopped at all.
- H. L. Mencken
Many people would sooner die than think; In fact, they do so
-Bertrand Russell
What I have been telling you, from alpha to omega, what is the one great thing the sigil taught me — that everything in life is miraculous. For the sigil taught me that it rests within the power of each of us to awaken at will from a dragging nightmare of life made up of unimportant tasks and tedious useless little habits, to see life as it really is, and to rejoice in its exquisite wonderfulness. If the sigil were proved to be the top of a tomato-can, it would not alter that big fact, nor my fixed faith. No Harrowby, the common names we call things by do not matter — except to show how very dull we are ...
-James Branch Cabell
February 21, 2018 - 11:50 a.m.
I'm With Aoife and the Sara(h)s
Yesterday was a special treat, I got to see I'm With Her do a WFUV Marquee Member show at the Fordham University Church. I'm not a Marquee member, that's too pricey for me; I went at Jim's +1. I think for this band I might have been able to go if I asked the station very nicely. They very much count as one of "my bands."
I wasn't just excited for the concert but for the bagels. Is there a sentence that is more me than that? I went online and searched for the best bagels in the Bronx. I found Empire Bagels which is in Pelham, right near the subway station that I always use and more importantly, where I change buses to get to Fordham. They close at noon; that's earlier than I usually go out. Yesterday's concert was at noon and the email said to get there at 11:15. That timing was perfect. It's a strange place, no store, just a take-out window. I ordered a dozen bagels I tried one later and was happy to find that it was still soft. I should have been unhappy. A good bagel is supposed to get hard. These were not real New York bagels, they were Goyishe bagels. Light fluffy rolls with a hole in them. A bagel is supposed to be dense. I hope that vote on best bagels I read was fixed; I'd hate to think New Yorkers no longer know what a good bagel is. If they have, all is lost, civilization has ended, and a new Dark Age has begun.
Even burdened with the weight of a dozen light and fluffy bagels I got to the church on time. I arrived at 11:13 and saw Damon walking out of the church. They were about to start sound check. The station was a bit overcautious about people finding the place. The show was at noon. That didn't stop me from having a good time. We were permitted to go in and grab seats, I grabbed for Jim, my date, and myself. I was right behind Dan & Phyllis. Jeff and Brianna were there. That's four people that were at both First Acoustics show last week. Jeff and Brianna were sitting right across the aisle from me. We were all sitting together. The only other civilians I knew there were Bill and Howard. They are both WFUV volunteers. There were also plenty of friends that work at the station. The show was hosted by John Platt, as it should be. He's known Aoife even longer than I have, from before Crooked Still. Damon introduced me to his friend Hank. That's a common name and it didn't ring any bells. Then after the show I found it that he's my online friend Hank from the WFUV Question of the Day group. Hank is a wine professional Is that an oenologist? And oenophile is a wine lover. I'm pretty sure it's not a wino. As we were in a church and I'm Jewish but curious I asked about the wines used in the services. I imagine it tastes like Manischewitz, sweet, thick, and sticky. He said they were both Sacramental wines and it hit me that Sacramental Wine would make a good band name. Someone else said it should be Sacramental Whine. Feel free to use the name.
I'm with her is the folk supergroup of Aoife O'Donovan, Sara Watkins, and Sarah Jarosz. Kevin calls them Aoife and he Sarahs. I had a problem with that as Watkins is Sara. I made up my own plural of Sara or Sarah, Sarai. That was the biblical Sarah's name until her husband Abram found god and god changed their names to Abraham and Sarah. So, Sarai is not a Latin sounding plural but a Hebrew singular. I'm going to adopt and adapt Kevin's usage and call them Aoife and the Sara(h)s. I should explain how to pronounce Aoife, it's ee-fuh. It's the Irish form of Eve.
Aoife was in Crooked Still and Sometymes Why. Sara Watkins in Nickel Creek and the Watson Family Hour. Sarah has always been a solo artist. She's a wunderkind. I saw her open for Richard Thompson when she was 21. She talked about listening to Crooked Still and Nickel Creek when she was 7. Individually they are great, together magnificent. Between songs they are like three teens at a slumber party. When they play and sing, It's the music of the muses. Sarah plays mandolin and octave mandolin, Aoife Guitar, and Sara fiddle and baritone ukulele. Their voices are not just beautiful, they know how to use them, and they know how to blend them. It's not just about hitting notes, it's about being expressive. Billy Holiday had a one octave range and not a particularly beautiful voice but she's one of the greatest singers ever. She knew how to break your heart. Whenever I say someone has a beautiful voice I feel the need to explain. If all you can say is that someone sounds beautiful, it's an insult. It's praising the shape of their throat and nasal passages. There is so much more to I'm With Her.
I gave a quick hello and got one back from Aoife as she went on stage for sound check but that was the extent of interaction. That was the only disappointing part of the show. I haven't seen her since she got pregnant and she had the baby in December. I could have waited around after the show, but I was talking to Jim, John & Sheila, and Dan &Phyllis, and we all walked out together. The last four stopped for something to eat on campus, and Jim and I headed to public transit.
After Jim and I parted ways I walked to the D train. I knew I had a Lunar New Year's card from Deirdre, so I headed to my PO box. They have been remiss of late sending me notices that I have mail. The card was there!

My next stop was Trader Joe's. What did I buy exciting? Frozen chocolate crepes! They were served at the demonstration area, served with maple syrup. That's how I prepared them for Jane, Bernie, and myself. To cook them I just popped them in the microwave.
I came home during the very start of rush hour. That worked out well. I got a seat and the 6 ran express in the Bronx. That makes the trip home much faster. Time to eat breakfast. I froze the goyishe bagels, I'll toast one and see how it is as the base of a breakfast sandwich.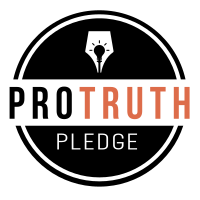 I signed the Pro-Truth Pledge:
please hold me accountable.







Memories: Not that Horrid Song - May 29, 2018
Wise Madness is Now In Session - May 28, 2018
The NFL and the First Amendment - May 27, 2018
On The Road Again - May 26, 2018
Oliver the Three-Eyed Crow - May 25, 2018



creative commons
This work is licensed under a Creative Commons Attribution-Noncommercial-Share Alike 3.0 License.
Horvendile February 21, 2018




Follow on Feedly