I became insane with long intervals of horrible sanity.
Edgar Allen Poe
The trouble with fighting for human freedom is that one spends most of one's time defending scoundrels. For it is against scoundrels that oppressive laws are first aimed, and oppression must be stopped at the beginning if it is to be stopped at all.
- H. L. Mencken
Many people would sooner die than think; In fact, they do so
-Bertrand Russell
What I have been telling you, from alpha to omega, what is the one great thing the sigil taught me — that everything in life is miraculous. For the sigil taught me that it rests within the power of each of us to awaken at will from a dragging nightmare of life made up of unimportant tasks and tedious useless little habits, to see life as it really is, and to rejoice in its exquisite wonderfulness. If the sigil were proved to be the top of a tomato-can, it would not alter that big fact, nor my fixed faith. No Harrowby, the common names we call things by do not matter — except to show how very dull we are ...
-James Branch Cabell
August 06, 2015 - 2:11 p.m.
Falcon Ridge 2015 Frigga's Day
I updated to Windows 10 this morning. This is my first entry using it. So far things are going smoothly. Just make sure to read the fine print on every step or it will switch to the MS apps all over the place. I somehow missed something and it made their browser, not explorer, I think they call it edge, my default browser and it made Bing my homepage on Firefox. Other than that it is running smoother than 8 and is easier to use.
The highlight of yesterday was getting a call from Brianne. Know why she called? She just wanted to talk to me. Doesn't sound like a big deal but it is.
OK so now let's get back to Falcon Ridge. I'm about to get to the first day of Main Stage music on my third entry. But normally I devote an entry to seeing one band do a one hour set. I'm still condensing.
I knew an unusually high number of emerging artists well. Six had either already played the Budgiedome or were slotted to play this year. Four of them are part of my inner social circle, people I see and talk to all the time, Mark Allen Berube, Meg Braun, Mya Byrne, and Scott Wolfson and Other Heroes. I can't count how many times we've all been in the same room together. Yet the first three don't have macros? Why? It's too confusing, they all have the initials MB. I can't keep track which I'd use for which. I'm going to start calling them the Megabytes, MegAByrnes? All Mark gets is his middle initial. Of course two of them, Meg and Mya deserted New York City this year. And of course I mean deserted me as we all know that's the real reason they moved. The other two are Annika Bennett appearing at the Budgiedome for the first time and Teresa Storch who played for us multiple times going back more than a decade. She didn't play this year for reasons unknown but I guess ultimately because I froze for so long. I did ask and she did say yes.
I always find I can't stay for the entire showcase. This year I had to be there for those six plus I had other friends in it. But that is when I have to get my press credentials and do very important schmoozing. I also have to get myself up and ready by noon. Mya was on second so I couldn't wait too long. We can hear everything from the Budgiedome so that helps. That doesn't help for pictures though. I raced down th hill and slid into the photographer's pit just before Mya's set.. Did she see me? I bet I knew at the time. Wait, I'm alive, she would have killed me if I missed her so she did. Hell hath no fury … . After her set I went off on my errands knowing I had to be back by the 14th artist, Mark. I saw or heard a few in between. I made it back to the stage for Katrin who is almost a Brooklyn peep, she's from Brookline MA. I then had to see seven of the next 13 so I stayed for almost all the acts. My other friends were Bernice Lewis and Camela Widad. Is that right? Looks like but the numbers aren't adding up. I know I can do the math I just can't keep everyone in my head at the same time.
This is a competition so I am not going to go and write about each of my friends or the other people for that matter. It would mean playing favorites. I did kvel over all the positive crowd reactions. I was right by the stage for all this taking pictures. Nobody knew who I knew. But one guy came to me after Mark's set and said with great enthusiasm, "That guy has to come back!" Yes in my head I took full credit for Mark's performance. Hey he did my two favorite songs.
Annika had a bit of an adventure. She was going to perform with a looper but it decided to not work. So she had to perform two unprepared songs on the fly. She's 17 and already a trouper.
I actually had more friends up there. Mark was joined by the female Feathers, Carolann, Catherine, and Karyn on Higgs Bosong; He only performs with women whose names begin with a K sound. Don't ask. Eric Lee and Mark Dann who are in the FRFF House Band joined him on the second. Meg was joined by Efrat Shapira and Mark Dann. Meg did not play my two favorite songs but somehow still managed to knock it out of the park. I don't think anyone else knew what my two favorite songs are. I don't think I know. Teresa was joined by Erik, Mark, and Radoslav Lorkovic. Mya should have had me join her on kazoo.
Here are the pictures.

I didn't say anything about Scott. If you have nothing nice to say … . Now you know that's not true. I love Scott and I love the other heroes. I just can't think of anything funny to say and there were no disasters to report. They looked good. Clearly not as good as Meg and Efrat. They came on and the photographers flocked.
Then it was dinner time. Not only am I a tapeworm but I'm a tapeworm with a schedule to keep. I asked at the Steeple tent what time dinner was. I was told, "what time do you want it?" Well as I had to see Pesky J. Nixon at 6:30 on Main Stage I requested it be early. They wanted to see them too so that was easy. For dinner Emily made the amazing bacon tart. It's a bacon crust surrounding layers of potato and cheese. Yes it is the best thing on earth. I am not sure how many times I proposed to Emily after that. it was certainly more than once. Yes she's married and yes Joe was standing right there next to me. I would not steal my friend's wife behind his back.
I had laid down a tarp by main stage in the morning. It was right by the sound booth. That's where I almost always put it. No tarp run for me. When I get up I can still get a spot where the sound is best. If I want to see I go up to the photographer's area by the stage. I had the help and pleasant company of Amy Soucy when I laid it down and she never even sat on it. I like being surrounded by musicians. I was joined on the tarp by Brianne, Katie, and Abbie. And I'll have you know that their combined ages are more than mine, by a tiny bit. I did of course have to run down to take some pictures too. Actually I didn't. At least I can't find any. When did I take pictures of them? Must have been in some workshop. Pesky is usually one of the bands I see the most often but I haven't of late. That must be corrected. I even heard some new songs.
I actually pulled up stakes after that. I did something I never did before; went to see The Slambovian Circus of Dreams at the Dance Stage. Everyone always tells me that's the highlight of the festival. I decided to see for myself. I also wanted to see Lori not LORi who I knew would be there. She's one of the people that considers it the highlight. I walked down with Katherine and we ran into Gidge and Loyse when we got there. Then I went off in search of Lori. I circulated through the entire crowd and couldn't find her. I did meet lots of other friends. Finally Sharon Goldman told me where she was. Actually she told me where Fred was as I know she knows Fred and he was with Lori. She surprised me by not being in the thick of things but off to the side of the stage. On the way I also found Gene & Isabel, Peter, Brianne, Abby, and Katie, and and and you know I can't remember these things. But it was people of all ages and all musical tastes. I danced because I do that on the dance tent. But I never really got into it. I was watching other people having a great time I was a spectator even though I tried to not be. So here's thing. I can totally see how people think it's the greatest thing ever. There's a lot going on. There are people with giant glowing umbrellas like jelly fish. There's sounds and lights. There's the group experience. But the music doesn't connect with me and that prevents me from getting inside it. I have two friends in the band now too, Paul Silverman and Eric Puente. Neither is responsible for the songs and do their part well. And know what, they all do their part well. It's just not for me. I cut out a little early and went back to help with the Budgiedome setup. I never see the last act on main stage because I always do that.
I might have to write an entire separate entry on the Budgiedome sessions. I've already written 1594 words. So that's what I'll do. This is like Game of Thrones I keep adding more volumes.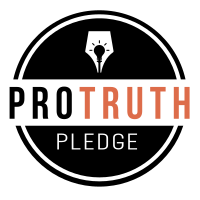 I signed the Pro-Truth Pledge:
please hold me accountable.







Memories: Not that Horrid Song - May 29, 2018
Wise Madness is Now In Session - May 28, 2018
The NFL and the First Amendment - May 27, 2018
On The Road Again - May 26, 2018
Oliver the Three-Eyed Crow - May 25, 2018



creative commons
This work is licensed under a Creative Commons Attribution-Noncommercial-Share Alike 3.0 License.
Horvendile August 06, 2015




Follow on Feedly