I became insane with long intervals of horrible sanity.
Edgar Allen Poe
The trouble with fighting for human freedom is that one spends most of one's time defending scoundrels. For it is against scoundrels that oppressive laws are first aimed, and oppression must be stopped at the beginning if it is to be stopped at all.
- H. L. Mencken
Many people would sooner die than think; In fact, they do so
-Bertrand Russell
What I have been telling you, from alpha to omega, what is the one great thing the sigil taught me — that everything in life is miraculous. For the sigil taught me that it rests within the power of each of us to awaken at will from a dragging nightmare of life made up of unimportant tasks and tedious useless little habits, to see life as it really is, and to rejoice in its exquisite wonderfulness. If the sigil were proved to be the top of a tomato-can, it would not alter that big fact, nor my fixed faith. No Harrowby, the common names we call things by do not matter — except to show how very dull we are ...
-James Branch Cabell
December 11, 2015 - 4:48 p.m.
Erotic or Esoteric?
Late start today. I didn't go to sleep till 3:30 and I had no good reason for that. So I woke up at 11:30. Then I had breakfast. Then I wasted a lot of time. Well not all wasted, I'm ripping CDs from NERFA and contacting some of the artists. But some is wasted. I can't find some important CDs that I want to play on Tuesday. I will have to look for them. They might be at Joe and Emily's house. I am discovering new music I love from artists I didn't catch much of at NERFA. The two I wrote were Rare Earth and Susanna Rose. It's so good to find more music that doesn't sound like everyone else's, what I think of as NERFA Standard. I love some NERFA standard, but if it's not great I don't need it. I might like it but if I don't hear it I can hear something else that will do the same thing for me. This is fun it's like a second NERFA.
Last night's adventure was having dinner with Erika in Gravesend. Now I need to say two unrelated things simultaneously and language does not let you do that. When are we going to come up with something better? And of course now I said neither of them. But here's how I wanted to follow the first sentence of this paragraph.
You know how I love to give alliterative descriptives of people? I love the way "Erotic Erika" sounds but that's not what I want to say about her. I want to stay her friend. The best I can come up with is "Esoteric Erika" but that's not as euphonic.
Where the hell do they come up with these neighborhood names from? Who said, "Let's call this place Gravesend, people will be dying to move there." Two other New York neighborhoods I wonder about are Ozone Park and Sheepshead Bay. Ozone Park, a neighborhood named after a poison gas, really was a marketing name. Ozone had some weird inaccurate associations when they named it. Hell's Kitchen is not in the group, that's edgy!
Sometimes my thoughts bifurcate multiple times. They verge on becoming fractals.

I just realized I have a time constraint. I want to get to my PO Box so have to leave in less than an hour. I'll see what I can do. Oh and I just spent ten minutes researching things that have nothing to do with writing this online. That's how I stayed up till 3:30 last night. Focus!

Gravesend is two stops before South America. Well it's one stop before Coney Island on the
and from there it's the Atlantic Ocean till you hit land which I think is in South America but it might hit some island first. Erika just started working there last month and I haven't seen her since them. We used to meet for lunch in the City. She's the one friend that I meet just for the sake of sharing a meal with. We went to a dinner nearby. That's always safe and I know I'll have something I'll like. I had the bison burger. Erika ordered Buffalo Wings. That isn't what she got. The gave her fried chicken wings with breading but no hot sauce. The only part similar to Buffalo wings is the wings. I knew this would offend the sensibilities of my friends from Buffalo so I posted a picture of it on Paul's Facebook page. This is how he and Jessica responded.
Jessica: Ack! I can't look!
Paul: BREADED??? NO BLUE CHEESE???
Me: there was blue cheese on the side. They said, "buffalo wings are always breaded!" I set them straight.
Paul Mischler The only straight I want to see is them laid out straight and flat in the morgue!
Jessica sent it back. The chef said "All Buffalo wings are fried and breaded." I had to explain to him that's totally wrong and that I've been to the place where they were invented. Yes I care strongly about Buffalo wings. They were very good about it and took it back and Erika ordered a BLT. Yes I feel the need to tell you what we ate.

I didn't have enough cash to pay for the meal so Erika paid me and I put it on my card. Then we walked back to the train, about an eight minute walk. When I went for my metrocard I realized that I left my card back at the restaurant. Yes I'm an idiot. You don't have to keep rubbing that in. Being an idiot has its benefits. I got to spend more time with Erika. We got back to the restaurant and as soon as they saw me they got the card out. Whew. We went back to the train and I wrote with Erika as far as Atlantic Terminal.

Last night I did something I have not done in a long time, I watched the Knick game on TNT. I don't talk about it as much as I do baseball but I love basketball too. I am excited about the Knicks for the first time in years. It's not that I think they are good it's that they are finally going about building a team the right way. Dolan the owner always wants to buy overpriced stars and trade away draft choices. Phil Jackson is now the president of the team and he scrapped the old team, there are only three holdovers from last year. Unfortunately one is Carmelo Anthony, one of Dolan's overpriced stars. Because there's a salary cap if you overpay a player it hurts not just the team's finances but also the performance. This year the Knicks are like an expansion team getting 9 new players. Jackson signed reasonably priced free agents to field the team. No they are not great, they are not good. They are the kinds of players that fill in the edges of a good team. But they give flexibility for the future. More importantly he made a great draft choice Kristaps Porzingis. Who that doesn't follow basketball can figure out what country he's from by his name? He's Latvian. He was considered a project but is now clearly one of the two best rookies and has a good shot at rookie of the year.

So I finally get to watch a game and what do they do? They fall behind by 19 points in the third quarter. But then they staged a comeback! They lost because Anthony missed a buzzer beater three at the end of the game. They missed two open threes where Anthony made the excellent call of passing the ball to the open man. They just didn't happen to fall. So it was an exciting game and gives me hope. Anthony's game is declining but it might make him better for the team. He's always been selfish now he's less so. I still want to trade him ASAP. If they could get a draft choice for him I'd jump at the chance. They just need to find another owner as stupid as Dolan. If he owned another team he'd gladly make the trade. Nobody else probably will.

Ok so guess what it's too late now to go to the post office. I have to wait till Monday. But guess what. I just got great news. Marty has an extra ticket for I'm with Her and I'm going with him! That's the trio Kevin calls Aoife and the Sara(h)s. which I adjusted to Aoife and the Sari, the special plural of Sarah or Sara. It's Aoife O'Donovan, Sarah Jarosz, and Sara Watkins. I saw them in the summer and the rocked my world. Maybe this time I'll get to talk to Aoife who I've known for year and get introduced to the Sari. I should know Jarosz as I've stood next to her a number of times but never had a real opportunity to introduce myself. You know I'm not shy about that.

Now that I'm not going to the post office I'll shower then make dinner then head out. I have a couple of hours to do that.

Wow I caught this just in time. For how on she's Erudite Erika! I knew there was world like that I couldn't get out.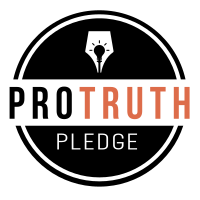 I signed the Pro-Truth Pledge:
please hold me accountable.







Memories: Not that Horrid Song - May 29, 2018
Wise Madness is Now In Session - May 28, 2018
The NFL and the First Amendment - May 27, 2018
On The Road Again - May 26, 2018
Oliver the Three-Eyed Crow - May 25, 2018



creative commons
This work is licensed under a Creative Commons Attribution-Noncommercial-Share Alike 3.0 License.
Horvendile December 11, 2015




Follow on Feedly