I became insane with long intervals of horrible sanity.
Edgar Allen Poe
The trouble with fighting for human freedom is that one spends most of one's time defending scoundrels. For it is against scoundrels that oppressive laws are first aimed, and oppression must be stopped at the beginning if it is to be stopped at all.
- H. L. Mencken
Many people would sooner die than think; In fact, they do so
-Bertrand Russell
What I have been telling you, from alpha to omega, what is the one great thing the sigil taught me — that everything in life is miraculous. For the sigil taught me that it rests within the power of each of us to awaken at will from a dragging nightmare of life made up of unimportant tasks and tedious useless little habits, to see life as it really is, and to rejoice in its exquisite wonderfulness. If the sigil were proved to be the top of a tomato-can, it would not alter that big fact, nor my fixed faith. No Harrowby, the common names we call things by do not matter — except to show how very dull we are ...
-James Branch Cabell
March 09, 2017 - 2:22 p.m.
Show Me The Money
I'm sleepy so I will try eating breakfast and having coffee before I write. This could be exciting. I ate breakfast earlier than this yesterday and did not have my sleepy spell this time of day, I was getting out of the house to do the things I'm going to write about today and I had even less sleep than I did last night. Promise me that you'll read this even though I'm posting it later. It will be better, worth waiting for. That's the plan anyway.
I'm back. That took far longer than I planned. I was told that I'd be on Free Speech TV at noon, I wasn't. While waiting for that I go watched Doctor Who, the end of the last episode with Matt Smith and the entire first with Peter Capaldi. It looks like I'll be on at 3 PM, I better be finished writing long before then. You can watch it here, Free Speech TV. If it is footage from yesterday, I'm wearing my red WFUV windbreaker with the hood up. I am the reddest person there.
So why was I on TV? I was at the A Day Without a Woman rally. I didn't find out about it till late when Carolann posted she was going. I asked Brianne if she were going and she was. They are my protest buddies so we arranged to meet. The info said it was at the southeast corner of Central Park. My thought was that meant by the William Tecumseh Sherman Memorial, the gold statue of a guy on a horse, or maybe Grand Army Plaza, not the arch in Brooklyn but the plaza that the Plaza hotel derives its name from. I didn't know the names of those places either, I got it from Google Maps. I should have known who the statue was of.
The Subway station is right there, I got off and looked for people in red. There were some on the sidewalk on the south end of the park and I asked them where it was. They said that's what they wanted to know. Somebody told us, "over there," pointing to the Sherman Memorial. There was a Fox News Truck there and a cameraman and director from Al Jazeera. I talked to the Al Jazeera guys. They didn't know any more than we did. They thought it was there too. Someone else came by and told us it was "over there," and pointed in front of the Apple Store on the other side of 5th Ave and 59th Street from us. We saw that that was right. The next problem was getting into the pen made by police barricades. We had to stand in there to keep the sidewalk clear. I started at the north end and made my way south. When I was almost at the end and didn't see a way in I asked someone inside where the entrance was. He told us, "over there," and pointed to the north end I just came from. Oy. I got to the north end and asked where's the entrance and was told it was at the extreme south end. The people around me and I all sighed and walked back. We finally found the small gap in the barricades that we couldn't see before because of people standing in front of it.
I was the first of my party there so I found a place easy to describe to tell Carolann and Brianne where I was. I was right by the press platform. Brianne found me but Carolann got there too late to be let in my pen. She was across the street at Grand Army Plaza. That was he overflow area and it filled up too. The advantage of my pen was being near the speakers, the women speaking, not the loudspeakers.
The speakers were much better than at the last rally I went to. I was not bored though it was a bit redundant. The best one was a comedienne from Lady Parts Justice. She was nervous as she had never addressed a rally before. It came across and endearing and genuine, not boilerplate.
We were told it was a rally but they switched things up on us. It became a march, a march to the Trump International Hotel on the southwest Corner of Central Park, Columbus Circle. That's became a rallying point for the resistance. We need better organization. A large part of the crowd went the wrong way, to Trump Tower. That included Brianne's friends, let's see if I can remember their names, Edith and Daniella! I remembered. I'm a genius. Fine, on this one occasion I wasn't an idiot. Brianne went south to join them so I marched alone. Having friends there motivated me to attend but I am fine protesting on my own; there are always people to talk to.
I did my first Facebook Live videos. I took a bunch of them. I figured out how to take them in landscape mode. You just start that way; you can't change in the middle. All videos should be in landscape mode. That's the only way to make it look good on a computer screen. There's a reason that movies and TV are in landscape mode. I bet I used up all my data for the month. I have unlimited data but it slows down after I reach a certain point.
The idea was to make a human wall around the Trump International. We couldn't quite do that as we were only allowed on the south and west sides. I did my part and made the northern tip of the wall. The people moved across the street to Central park. There were some speakers but I don't think they were official. I just wandered around a bit and went live again. I liked the chants that said people shouldn't spend their money on a place with a racist misogynist's name on it. That's what we need more of. Make it socially unacceptable give Trump branded businesses your custom.
Through texts I found out that Brianne was back at Grand Army Plaza aka "the fountainy thing." I headed over there and she and her friends headed west on 59th street and we met between 5th and 6th and hung out for a while. We wanted to know where our paychecks were. Trump says that Obama is paying people to protest and we haven't gotten a dime. Daniella is going to call Obama and tell him to get on the ball. Or was that Brianne, Edith? OK I'm a bit of an idiot. But I'm an idiot that is going to get the money owed me! Today, Amy posted on Facebook asking where her money for protesting, from George Soros was. I think that George finances the cabal that Barack leads. As a member of the cabal I'm now on a first-name basis with these guys. I still want my money.
Some of the organizers had been arrested and were being held at th 7th Precinct. I had heard about it by overhearing other organizers discussing it. Brianne, Daniella, and Edith were considering going to the precinct in support. They are from Jersey so I found where it was, down below Delancy street. That was too far. We all decided that we would skip the second half of the protest down at Washington Square Park. They went to eat and I went to Trader Joe's.
I had been on my feet all so what did I think a good idea? Walking three miles to Union Square to use that Trader Joe's. I have not bought an unlimited MetroCard as I wasn't using public transit that much. That meant I'd have to pay if I wanted to take the subway. I could have just walked to either of two closer Trader Joe's but it is harder to get home from them and it was a beautiful day and I hadn't taken a decent walk in a while. I hardly ever walk down Madison Ave so that's how I got downtown. That was a good idea as there is far less pedestrian traffic than going down any street further west and worth it even though it's a longer walk than going down Broadway.
I walked all that way to just get a few things, peanut butter, sandwich slims, and cat food. I have a new food vice. When I eat the slims I butter then pan grill them. I had that with my poached eggs and Taylor ham today and it was so good. That reminds me, I have an idiot story. When I made breakfast yesterday I went to the cupboard above the refrigerator to get the coffee. I found my frozen sausages in there. I often open the cupboard when I mean to open the freezer but I never did this before. I figured they are sausages and will still be edible. I refroze them. If I die you'll know why. Otherwise I'd live forever. I had them yesterday and didn't get sick so I think I'm fine.
Don't forget to watch me on TV at 3 PM EST. you can translate that to your time zone; Free Speech TV.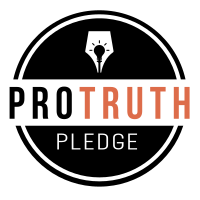 I signed the Pro-Truth Pledge:
please hold me accountable.







Memories: Not that Horrid Song - May 29, 2018
Wise Madness is Now In Session - May 28, 2018
The NFL and the First Amendment - May 27, 2018
On The Road Again - May 26, 2018
Oliver the Three-Eyed Crow - May 25, 2018



creative commons
This work is licensed under a Creative Commons Attribution-Noncommercial-Share Alike 3.0 License.
Horvendile March 09, 2017




Follow on Feedly