I became insane with long intervals of horrible sanity.
Edgar Allen Poe
The trouble with fighting for human freedom is that one spends most of one's time defending scoundrels. For it is against scoundrels that oppressive laws are first aimed, and oppression must be stopped at the beginning if it is to be stopped at all.
- H. L. Mencken
Many people would sooner die than think; In fact, they do so
-Bertrand Russell
What I have been telling you, from alpha to omega, what is the one great thing the sigil taught me — that everything in life is miraculous. For the sigil taught me that it rests within the power of each of us to awaken at will from a dragging nightmare of life made up of unimportant tasks and tedious useless little habits, to see life as it really is, and to rejoice in its exquisite wonderfulness. If the sigil were proved to be the top of a tomato-can, it would not alter that big fact, nor my fixed faith. No Harrowby, the common names we call things by do not matter — except to show how very dull we are ...
-James Branch Cabell
March 28, 2015 - 12:11 p.m.
By Hookston or by Crookston
I'm starting this later than I want. Not even sure where the morning went. I haven't even read the opinion section of the Times yet. I think it's because I got a phone call just as I was falling back to sleep before 9 AM. That was two hours ago
I am patting myself on the back because I'm being very good and resisting temptation and not writing about something. Don't ask me what. That's silly then I'd be writing about it and lose all that credit.
OK, so what happened yesterday? I know I went up to my PO Box. I found Kristin Andreassen's new album Gondolier in it. I sold it at the CD release show why was I getting it in the mail? I did the Pledge Music thing for it so got the CD from that. But my address on the website is my old one in Briarwood. I had apparently used it back then and didn't realize that they keep the info and I needed to update it. Kristin mailed it and it was returned to her. I already had a download and didn't know I was getting a physical CD so I didn't miss it. Now everything is straightened out. Now you should use this as a nudge to buy the album yourself. Come on I supplied the link so it's easy.
My next mission was to buy Baseball Prospectus. I buy that online every year but this year thanks to my anxiety I didn't .I need it for my Fantasy Baseball League. As my next stop was Penn Station I figured I'd buy it in that neighborhood. All the bookstores are gone from that neighborhood! Amazon killed the brick and mortar. I'll have to pick it up today.
The reason I was in Penn Station was to catch the Long Island Railroad to Nassau Blvd to see Joe Crookston at the Garden Stage. I also finally got myself some therapy food, a treat. I ate at Nathan's in Penn Station. Yes I know some of you are going yuck but there's really not many meals I enjoy more than Nathan's hot dogs and fries.
Usually I take the LIRR from Brooklyn but I was already in the City. The irony was that that I took the one rush hour train that I have to transfer at Jamaica to the train that leaves from Brooklyn. I have to remember to not do that again. The Huntington train I started on is packed, standing room only. I got a seat but it was still uncomfortable.
The Brooklyn train I transferred to at Jamaica was not crowded at all. I got two seats to myself. That's much better. On the ride I texted Fred and Gene and suggested that whoever got there first should save seats for everyone. My train was so slow I thought I'd be late. I wasn't I as there before doors technically opened. But Fred was still there first. He saved seats down front. He hadn't seen my text and saved three seats, one for Shelley, but not for Gene and Isabel There were only four seats in our row so we saved the available single behind us too. Then I went off to socialize till the open mic started. I talked to Elizabeth who works with Joe and Joe and to Mike and Dan. When the music started I took my seat. After a while Shelley arrived and we showed her her seat. I was concerned that Gene and Isabel weren't there. They are never late and they never miss Joe. A few acts into the open mic it hit me. They are in France. How did I forget that? Come on you should all know the answer. I'm an idiot. I saved seats for people out of the country. Gene said that's an excused absence. Even I agree.
There was one line I overheard that I really liked. The performances at open mics are always uneven. I have to preface this by saying that If I could play an instrument I'd do open mics. But as I said, not everybody is great. After one person played I heard, "That was in the key of J, maybe K." I have to remember that one.
I have no doubt about who the greatest discovery I made at an open mic, Lois Morton. Now she's a pro with a website and paid gigs. Then she wasn't. She was just great. She was there last night. She's still great. She went someplace new, rapping! Rap-folk is the next big thing.
There was a short break before Joe went on and I looked around for Karen. She said she'd be there. At the very furthest seat in the room I saw a shape that could be her hair. You know I don't see well. I walked over and it was her hair. Not only that but her head was under it. Not only that but her body was under her head! Will miracles never cease?
I think I have finally ran out of things to say about Joe. Here's what I have said over the years.

Great songwriter

High energy performer

Funny

Great on guitar, slide guitar, fiddle, and banjo

Great use of rhythm, songs are not drones.

I have already said all those things. I got it he tells great stories! Nope, I've said that before too. Wait this is new. He plays "Duct Tape Guitar." He actually puts duct tape across the bridge. It alters the tone. Now that's not what I wanted to say. What I wanted to say was at the end of the duct tape songs he tore off the tape and tossed at me and it landed right on me! He's a champ duct tape tosser, a real rock star.

The show ended at 11:08. The last train leaves at 11:17. Ok I was told there was another at 12:17 but that didn't show up on my phone app and I certainly didn't want to wait around an hour. So for once I made a quick exit. I told Elizabeth to make my apologies to Joe and headed out. Of course the station is only two blocks away so I was there five minutes early. I was joined in a few minutes by Karen and her friend that I am pretty sure has a name. I rode with them as far as Jamaica where they had to switch. This train went to Brooklyn. I didn't have to change trains. But I did have to change cars. The last to cars don't platform at Atlantic Terminal. When I'm by myself I always sit in the car that leaves me right by the stairs on the platform and didn't know that could be an issue. So I moved up after Jamaica to my usual car.

On the subway ride back from Atlantic Terminal I heard something so odd. The announcement comes on the PA, "This stop is Eastern Parkway Brooklyn Museum." That was immediately followed by a young woman sitting near me asking her friend, "Are we in Brooklyn yet?" I should point out that this was one of the pre-recorded announcements, clear and easy to hear and understand.

I'm having another busy day today so there will be plenty to write about tomorrow.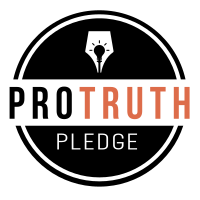 I signed the Pro-Truth Pledge:
please hold me accountable.







Memories: Not that Horrid Song - May 29, 2018
Wise Madness is Now In Session - May 28, 2018
The NFL and the First Amendment - May 27, 2018
On The Road Again - May 26, 2018
Oliver the Three-Eyed Crow - May 25, 2018



creative commons
This work is licensed under a Creative Commons Attribution-Noncommercial-Share Alike 3.0 License.
Horvendile March 28, 2015




Follow on Feedly