I became insane with long intervals of horrible sanity.
Edgar Allen Poe
The trouble with fighting for human freedom is that one spends most of one's time defending scoundrels. For it is against scoundrels that oppressive laws are first aimed, and oppression must be stopped at the beginning if it is to be stopped at all.
- H. L. Mencken
Many people would sooner die than think; In fact, they do so
-Bertrand Russell
What I have been telling you, from alpha to omega, what is the one great thing the sigil taught me — that everything in life is miraculous. For the sigil taught me that it rests within the power of each of us to awaken at will from a dragging nightmare of life made up of unimportant tasks and tedious useless little habits, to see life as it really is, and to rejoice in its exquisite wonderfulness. If the sigil were proved to be the top of a tomato-can, it would not alter that big fact, nor my fixed faith. No Harrowby, the common names we call things by do not matter — except to show how very dull we are ...
-James Branch Cabell
May 13, 2017 - 3:36 p.m.
Old MacDonald Had Some Daughters
Most days I have a beautiful view out my window; today I see a grey void. My mood has been tracking the weather of late; let's see if I can avoid that. Yesterday was a great I'm going to write about yesterday. That should do the trick.
The logistics of the day were not quite ideal; first I traveled northeast to Harrison in Westchester, then southwest to Jersey City. There was lots of traveling by car, commuter railroad, walking, bus, subway, and PATH train. It was all worth it and the walks in the beautiful weather were enjoyable.
I went to Harrison for therapy. I love therapy. Are you supposed to love therapy? I've gotten lucky twice in a row with my therapists there. That's why it's worth going up to Harrison. Do you talk about Doctor Who with your therapist? Her previous patient didn't show up so she was able to take me early. That was great as it would let me catch an earlier train and give me time to stop at Trader Joe's. Too bad we were both enjoying the session so much that it went long and I could no longer make the earlier train.
Why did I make the epic trek to the JC? To see Cassie and Maggie at Spiral Sounds. I discovered Cassie and Maggie and NERFA; it wasn't at a showcase, it was practicing before a showcase. I heard the music and fell in love with it. This is what I said in my NERFA review:
Cassie & Maggie MacDonald blew me away. They are my kinds of musician. I love the Canadian Celtic traditional music. It's different than most anything else you could hear and that's a good thing. We need a diverse musical world. Being different isn't enough though. They are also virtuosi. Their playing took me to another world.
I wholeheartedly stand behind that. They have played New York only once since then and I missed it. I'm not sure why but I had to have a very good reason.

Spiral Sounds is Gidge and Loyse's house. I have missed just three shows there. Their taste is very similar to mine and I love them as people. Every show there is a home game. It's enough of one that I am not shy about getting their early. I'll help set up if they need that and I'll hang out and talk with them if they don't.

It was a very large crowd with an odd demographic. The only ones I knew there were the other JC house concert peeps, Laura and Angel, and one neighbor of Gidge and Loyse whose name I never remember. Most of the people were new to Spiral Sounds and Maggie and Cassie didn't know them either. One gentleman, Daniel, flew in from Chicago for the show! He had discovered them on a cruise. That's hard core; I'm impressed. I'm almost always the one who traveled the farthest to shows there. This time I was not even in the same ballpark.

When I got there, I was nibbling on some salami that was on the table. When others arrived, and went to get some more and I didn't see it. I went back for more after other people arrived and didn't see it on the table. I said something to Gidge and he said it was there and I was blind. Now I am blind but I checked five time. When he got closer to the table I pointed out to him that it wasn't there. Now he had to believe me. He found it in the fridge, Loyse must have put it there. He said it was just to make sure some was left over for later but I know the truth; she is trying to gaslight us. Gidge better watch out. Sure, Loyse seems sweet and innocent but those are the ones you have to look out for.

There was a new piece of furniture in the house, a nice comfy couch in the second row. That meant foregoing my usual seat in the front as I will always choose comfort. Gidge, that's my official seat. Put a plaque with my name on it like they do with for the boxes of season ticket holders at Met games.

This was my first time seeing more than a showcase by Cassie and Maggie. I had absolutely no trepidations; I knew I'd love it. I was right. They have changed their shows since I last saw them. They were primarily instrumentalists playing fiddle tunes and step dancing. Now the majority of what they do are songs, some in Gaelic. They still do fiddle tunes and percussive dance. I have a feeling I see or should I say hear? More percussive dancing than 95% of My Gentle Readers but that I see 5% as much as those who see more. I'm like that with many things.

The show was quite different but just as good as I remembered; no, it was even better. They transported me to that different world on the first song and I stayed there till the end. Lots of people get hanged in that world. A poor rooster gets shot; at least the perp is one of the people that was hanged. How are there any Gaels in the world? Whether Scottish or Irish all love in song ends tragically.

How good are Cassie and Maggie? It's pouring rain all day today and I'm going to see them again tonight. There is not much else that would get me out on a night like this. They are playing at Lovecraft with the The Lords of Liechtenstein. That is an HP Lovecraft theme restaurant so make sure to bring your Cthulhu with you. The Lords go on at 8 and Cassie and Maggie at 9.

I have not written either of their names individually. They are two separate people, though sharing half their genes; they are sisters. Cassie MacDonald is the one with black hair and a fiddle. Maggie is the blonde on guitar and keyboard. You can't tell the players without a scorecard.

They are playing at Iona in Brooklyn on Monday. If the show wasn't too late for me to make it home I'd be there too. Boston area friends see them at the Burren in Somerville on Wednesday. On Thursday night, they played in Baltimore. I was sure that meant Becca and Billie's house aka Awkward Pause. I was right. Becca and I stay on the same wavelength. We don't see each other as often as we used to but our tastes stay in sync; it must be quantum entanglement.

I am so proud of myself. I pulled myself away from the post-concert socializing and left in time to make the last bus home even though it takes a PATH train and two subways to get to the bus stop. Angel and her husband, I'm sorry Angel, I can never remember his name, caught up with me on the way to the PATH. That's good as I'm never confident finding it on the way home. It's not the same station as I get off when I go. They weren't going there, they live in JC, but they assured me I was going right.

Be brave and go out in the rain and come to Lovecraft tonight. It will be worth it. I'm taking attendance. This will count towards your final grade.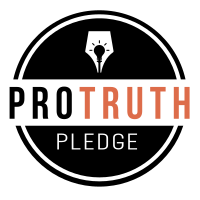 I signed the Pro-Truth Pledge:
please hold me accountable.







Memories: Not that Horrid Song - May 29, 2018
Wise Madness is Now In Session - May 28, 2018
The NFL and the First Amendment - May 27, 2018
On The Road Again - May 26, 2018
Oliver the Three-Eyed Crow - May 25, 2018



creative commons
This work is licensed under a Creative Commons Attribution-Noncommercial-Share Alike 3.0 License.
Horvendile May 13, 2017




Follow on Feedly