I became insane with long intervals of horrible sanity.
Edgar Allen Poe
The trouble with fighting for human freedom is that one spends most of one's time defending scoundrels. For it is against scoundrels that oppressive laws are first aimed, and oppression must be stopped at the beginning if it is to be stopped at all.
- H. L. Mencken
Many people would sooner die than think; In fact, they do so
-Bertrand Russell
What I have been telling you, from alpha to omega, what is the one great thing the sigil taught me — that everything in life is miraculous. For the sigil taught me that it rests within the power of each of us to awaken at will from a dragging nightmare of life made up of unimportant tasks and tedious useless little habits, to see life as it really is, and to rejoice in its exquisite wonderfulness. If the sigil were proved to be the top of a tomato-can, it would not alter that big fact, nor my fixed faith. No Harrowby, the common names we call things by do not matter — except to show how very dull we are ...
-James Branch Cabell
June 26, 2016 - 10:28 a.m.
Caramoor of Souls
I was out all day yesterday so I should have something to write about. Hey I do! I went to the Caramoor American Roots Music Festival, an annual tradition. I missed it last year and I can't find in my blot why. I was having issues so it wasn't too surprising.
This year was the easiest to get there since I've been carless. Oh no it's not, on year I went up with Coco. OK it's the second easiest year, Fred picked me up. City Island is pretty much on the way. We left at 10, had an easy ride up and arrived at 11:00. We grabbed space by the two main stages, and went to say hi to people. I didn't see Carter but Karen was the Acoustic Music Scene booth and Janeen and her brother at the WFUV.
Somehow that took an hour and we sat down to watch Spuyten Duyvil on the Friends Field stage. Oddly for both of us we haven't seen them in a long time. They have a new member, Jeremy Aaron has taken over on fiddle and guitar. I run into Jeremy often. I met him when Mark and Beth did at NERFA last November. See that's why you should go to NERFA. You can join great bands like Spuyten Duyvil. And great bands like Spuyten Duyvil can find great musicians like Jeremy.
The band had new songs I haven't heard. They are so much one of "my bands" and "my people." One of the people from Caramoor saw us with them and assumed we were musicians., He tried to direct us somewhere. I think we might have missed a chance at free food.
We spent most of the rest of the day at the Sunken Garden. It isn't sunken and it isn't a garden. But it is a nice shady spot in a small clearing. The music there is all acoustic, well except for the occasional bass amp. There is no PA system and it's in the shade. The downside is that the sets are shorter, 30 minutes as opposed to 45 on the main stage. But we got to sit in the shade and see Spuyten Duyvil again.
Maggi Landau does a great job curating the festival. She fishes in the same waters I do so I usually know most of the musicians, this year was an exception so I go to discover new acts. Here was the daytime lineup at the Sunken Garden.
Man About a Horse
Spuyten Duyvil
High Plains Jamboree
The Lowest Pair
Dennis Stroughmatt et l'Esprit Creole
Silver City Bound
Surprise Guest
They music was uniformly good. There was a definite old Timey/bluegrass feel to the lineup through the Lowest Pair. There were lots of banjos, fiddles, and mandolins. My discovery of the day was the Lowest Pair, the duo of Kendl Winter and Palmer Lee featuring two banjos. She had what I called a blinged out banjo. The metal work was gold and the skin clear plastic with cold underneath it. It looked like an expensive and very showy watch. And that wasn't what their music was like at all. It was closer to folk or singer/songwriter than the others. Do I remember the songs now? Nope. Why? I'm an idiot. Damn, I had good things to say about them too.

When they played I realized I had seen Dennis Stroughmatt at NERFA. This is what I wrote:
My other discovery was Dennis Stroughmatt & L'Esprit Creole. They sound like they are from Louisiana right? They are from Missouri. Why creole? Because that was right in the middle of the Louisiana territory and the French Tradition reaches right up to there. I wish I had a chance to talk to Dennis but I didn't.
I did have a little time to talk yesterday. This was so much in my sweet spot. Dennis spends a lot of his time explaining the history of the songs and the French traditions in the upper Midwest. I bet you didn't even know there was a French tradition there. There are still French speakers but they are dying out. 26 years ago when he started learning there were 1000, now 20. But there are French festivals and traditions in Missouri and across the river in Illinois. The music is wonderful. One song they do is 800 years old. When they play the Old Songs Festival they win.

Every band we saw was worth seeing again. Oh I should explain the joke of the first band's name. The idea is you tell people, "I have to see A Man About a Horse." I didn't get it till they said it.

Silver City Bound is the band that was originally The Tres Amigos, then the Amigos Band. They still make great music. They were actually playing at the entrance when the festival started and were the first people we talked to. They can't be counted as Old Time; they have an accordion. I just realized every band had either a banjo or an accordion and we thought it was great. Pretty sure that's a nightmare for some people. I have seen Silver City Bound in all their incarnations many times and this was one of the best performances I've seen them do. It's four great musicians playing exactly what they want to play and loving it.

We suspected that the surprise guest was John Fullbright. He was playing in the evening. It was a ten-minute set. When we saw Gail coming over for it we knew we were right. She can't resist John. Fred and I both think that he's one of the greatest musicians and was a big part of the allure of going to the festival but we didn't stay for it. We knew we'd see him for an hour that night and we didn't want to miss Sara Watkins who we see less often. Fred had seen her once and this was my first time as "Sara Watkins." I had seen her Nickel Creek, I'm with Her (Sara, Sarah Jarosz, and Aoife O'Donovan) and the Watkins Family Hour.

Sara did not disappoint. When she's the centerpiece she doesn't play fiddle most songs but uke or guitar. It makes sense as its difficult to sing and fiddle at the same time. She had a two-piece band on most songs. I had never seen her at all till two years ago now this is the fifth time seeing her. Yes, she's in the regular rotation how.

She announced "This next song is by John Hartford" and there was lots of applause. Later she said, "This next song is by Michael Nesmith" and I was the lone person cheering. It was quite clear. She said, "I hear there's some Nez fans out there.' I should have gone to her after the show and told her I'm the one.

Sounds like a pretty full day but there was yet more. Then came what's always a highlight at Caramoor the Social Music Hour. Spuyten Duyvil organizes it. It's why their last album was titled Social Music Hour Volume 1. Musicians that played during the day lead the audience in singing songs. This year they were all songs from Dylan and the Band's Basement Tapes. Everyone from the day's program was there but Sara Watkins. I got to see the people I missed. I was mad I hadn't seen Eric Lee. He was playing on a small stage and we couldn't be everywhere at once. I was surprised to see Doug Goldstein as he wasn't on the program at all but he played banjo with Monica Rizzio on one of the smaller stages. Lisa told me to try to check her out but again, we couldn't be everywhere and were very comfortable in the Sunken Garden.

So which are my friends being there? Let's see how many I can remember, Rona, Bob, and Lori not LORi were at the Sunken Garden for A Man About the Horse but since Lori hates me they sat at the furthest point from us. Lori did come over to say hello before retreating to the safety of the far side of the audience from me. I talked to Rona and Bob after the set. They love me but Lori makes them not sit with me. I love you Lori.

Why do I have any friends? Who else did I see, I finally found Carter and there was Marty and Bruce and Barbara and Barbara and … yeah the people I can't think of right now. It isn't easy not having a brain.

For dinner I had a locally crafted hot dog and locally crafted just sprouted potato chips. Yes, the world is coming to an end, not with a bang but with a hipster.

The evening double bill was John Fullbright and Hurray from the Riff Raff. Whenever I see John I think, "I'm built him up too much in my mind, he's not that great." Then he does a few songs that are very good but don't blow me away. Then he puts it in high great and I go, "OK he is that good." Then he sits at the piano and hits the stratosphere and I realize he's even better. He was in his rock band configuration, electric guitar and bass and drums. He's from Woody Guthrie's hometown and there's a lot of folk in him but he can rock out with the best of them. So let's see, he's a great songwriter, not good, great, a great instrumentalist and singer. And has a dynamic stage manner. That pretty much covers all the bases. Oh and the women swoon over him. Why isn't he a big star? There isn't no justice.

Hurray for the Riff Raff is really Lynda Segar and a backup band. She is the show. I started off skeptical but she grew on me. Sone of the songs were excellent and she is a dynamic performer with a great voice. Then after she won me over it started to wear off It was too much of the same. Still I can understand people loving her. It's not generic music. And she's a Bronx girl. I now have to start cheering the Bronx too. Still if it were me I'd have reversed the order of the acts. John is a tough act to follow.

This was pretty much a perfect day, a beautiful weather as you can hope for in a beautiful setting hearing great music with a good friend. What more can I ask for. Oh and of course the locally crafted food

The ride home was easy with no traffic till we hit City Island. It's a sleepy enclave except on summer weekends when everyone comes for the seafood.

OK now it's time to make breakfast.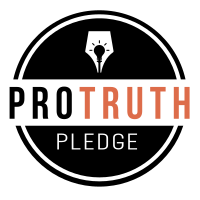 I signed the Pro-Truth Pledge:
please hold me accountable.







Memories: Not that Horrid Song - May 29, 2018
Wise Madness is Now In Session - May 28, 2018
The NFL and the First Amendment - May 27, 2018
On The Road Again - May 26, 2018
Oliver the Three-Eyed Crow - May 25, 2018



creative commons
This work is licensed under a Creative Commons Attribution-Noncommercial-Share Alike 3.0 License.
Horvendile June 26, 2016




Follow on Feedly