I became insane with long intervals of horrible sanity.
Edgar Allen Poe
The trouble with fighting for human freedom is that one spends most of one's time defending scoundrels. For it is against scoundrels that oppressive laws are first aimed, and oppression must be stopped at the beginning if it is to be stopped at all.
- H. L. Mencken
Many people would sooner die than think; In fact, they do so
-Bertrand Russell
What I have been telling you, from alpha to omega, what is the one great thing the sigil taught me — that everything in life is miraculous. For the sigil taught me that it rests within the power of each of us to awaken at will from a dragging nightmare of life made up of unimportant tasks and tedious useless little habits, to see life as it really is, and to rejoice in its exquisite wonderfulness. If the sigil were proved to be the top of a tomato-can, it would not alter that big fact, nor my fixed faith. No Harrowby, the common names we call things by do not matter — except to show how very dull we are ...
-James Branch Cabell
October 23, 2014 - 11:25 a.m.
Get High with a Little Help from My Amigos
Last night was momentous, I crossed the line from folk groupie to folk performer. That's a teaser. You'll have to read on to get the details.
I had a change of plans yesterday when I discovered that The Amigos were hosting The Amigos Family Dinner: Horny Folk: Brass and Reeds in American Music. I somehow missed the first one but the Amigos are doing a monthly hootenanny. There's a potluck dinner then they play music on a theme with guests, then everyone who wants joins in on a jam. How amazing is that? My musician friends have to start joining me. I missed this first, this was the second.
My original plans were with Dan but I asked him if he wanted to do this instead. He did. OK so here is the website of Greenwich House. Take a look and tell me where the concert is. You looked, you got your answer? You'd go to 224 W 30th street? Of course you would. So we did. When I got there I found Dan waiting for me. He told me that wasn't where the concert was. It was at 46 Barrow street in the Village. I just wrote Greenwich house and told them to get their act together.
We got there and said hi to Sam and Justin. Did you notice the event said to bring instruments and that they'd give you a kazoo if you didn't have one? I of course have a kazoo. I have a kazoo collection. I had to tear my apartment up looking for it but I found my good kazoo. Yes I'm a person that has a good kazoo. This is what it looks like


No you know what kazoo envy feels like. This was a gift from LORi or maybe Leanne. Yes I have two of these babies.

There was just time to grab one bite of food before the music started. Next time we get there earlier and enjoy the eats. I didn't know anyone there that wasn't with the band. I had been discussing with Dan how even in the tight knit folk, world there are subworlds that don't interact much. I travel between worlds.

The show was amazing and educational. Now horns are not something you associate with folk music. Eddie the former Sax player of the amigos curated the show and lectured. He started with Jazz. Did you know that jazz evolved out of military band music? I know I didn't. Blacks were not allowed in the army but dating back to colonial days they were in military bands in the south. The tradition lasted past the Civil War. The trained musicians in the band would come home to New Orleans and meat untrained musicians that played by ear and from this jazz was born. Their first song starts as a pure march before jazzing out. Charlie Parker used to often quote the march.

After that they moved on to Bob Wills, Jimmy Rodgers, Appalachian ballads, and Stephan Foster. You haven't lived till you've heard a fiddle tune played on a pair of saxophones.

There was an irony in that all the musicians are conservatory trained so this was people trained to play like people that weren't trained. I enjoyed that thought. But the fact that they are such good musicians is what makes it work.

Halfway through Sasha, Justin's wife came in and sat with us. So now I knew one more person in the audience. Guess what she does? Yes she's a musician too. She plays piano, not quite a horn.

At some point after she arrived they did Foster's Hard Times Come Again No More, That's an amazing song and so different from my childhood notions of Foster. My children's music had a lot of Foster, Oh! Susanna, and Old Folks at Home aka Swannee River. They are silly or sentimental. Hard Times is straight out moving. At the start Sam said "Good time to pull out that wooden kazoo Gordon." He then explained about it to the crowd. Then in the middle of the song everyone stopped playing and I was told to take a kazoo solo. So I did. Yes. I played the kazoo to an audience of largely professional musicians. Now this was not quite my performance debut as Red Molly had me take a line of Long Island Cowboy at the Budgiedome but that's not quite the same. That's my home turf and everybody knows me. Here it was part of the show. It's sort of amazing that I get paralyzed by anxiety from the simplest things but this I can handle. That's the biggest nightmare for most people. And I should add for those of you who haven;'t heard me I'm not a good musician. I hate my singing and playing kazoo is essentially singing. Now I've been told that I'm not bad but that's by people that like me. Lots of musicians have heard me sing along but I try to not sing fo them. solo. But I did it. I asked Dan if I blushed and he said I did. But I played anyway. Even though I get nervous I know in my bones nothing bad can come of this. This is what I learned on Jeopardy where I was watched by tens of millions of people. Being in front of a crowd is harmless. Maybe I can use my success with fighting this fear with battling my anxiety about important things. Just thinking about that gave me anxiety.

Now the show was great and I want my friends, especially my musician friends to join me next time. It's November 19 and the theme is drums. Yes another instrument not usually associated with folk. Bring whatever you play and you can jam.

After the show Dan and I walked back to the
but we went in separate directions.
When I got home I finally did something that I've wanted to do since I got my laptop, skype with somebody. I never had a cam before but I haven't been talking to people online since I got the laptop. I took a picture with my phone, so this is a blurry pic of a blurry pic.

">
So now you sort of know what Katrina looks like. I'm pretty sure she's he person I talk to the most nowadays.
Oh I forgot what else I did yesterday. I bought sox! I know that excites you. As L always lose socks I need to keep buying them. I also bought matzoh so I can make matzoh brei. That's what I'm making this morning. for breakfast. yum.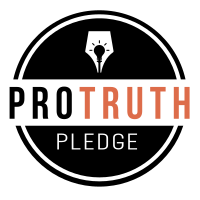 I signed the Pro-Truth Pledge:
please hold me accountable.







Memories: Not that Horrid Song - May 29, 2018
Wise Madness is Now In Session - May 28, 2018
The NFL and the First Amendment - May 27, 2018
On The Road Again - May 26, 2018
Oliver the Three-Eyed Crow - May 25, 2018



creative commons
This work is licensed under a Creative Commons Attribution-Noncommercial-Share Alike 3.0 License.
Horvendile October 23, 2014




Follow on Feedly