I became insane with long intervals of horrible sanity.
Edgar Allen Poe
The trouble with fighting for human freedom is that one spends most of one's time defending scoundrels. For it is against scoundrels that oppressive laws are first aimed, and oppression must be stopped at the beginning if it is to be stopped at all.
- H. L. Mencken
Many people would sooner die than think; In fact, they do so
-Bertrand Russell
What I have been telling you, from alpha to omega, what is the one great thing the sigil taught me — that everything in life is miraculous. For the sigil taught me that it rests within the power of each of us to awaken at will from a dragging nightmare of life made up of unimportant tasks and tedious useless little habits, to see life as it really is, and to rejoice in its exquisite wonderfulness. If the sigil were proved to be the top of a tomato-can, it would not alter that big fact, nor my fixed faith. No Harrowby, the common names we call things by do not matter — except to show how very dull we are ...
-James Branch Cabell
February 28, 2017 - 3:55 p.m.
The Aldisey
I'm getting a very late start writing today. What's odd is that I woke up early. That backfired as I fell asleep when I was about to write. Then after I ate, the Chronoklepts attacked. This is related to the anxiety. After I write I, there is something challenging I need to do. No! I will do the challenging thing first and my reward will be writing.
I did it. It was a three-step job; getting my wallet, finding the card of the person I had to call and then calling the person. I meditated to a video on YouTube then did them with small breaks between steps. The only reason getting the wallet was challenging is that I knew it would lead to the next two steps. That's how it works; if A leads to B leads to C … leads to Z and Z causes anxiety than so does every other letter of the alphabet.
I'm supposed to feel better now, right? I got a voicemail which puts things further in the future which complicates things. I have a mixture of relief and anxiety. When she calls back that will lead to more steps that cause anxiety. The trick is to not look that far ahead. One step at a time.
Now I'll enjoy my reward and write. I'm making it a double reward. I'm going to listen to something that is not the best writing background, Heather Aubrey Lloyd's new album, Message in the Mess. It's way too interesting but I want to make sure I listen to it today. I should have done it earlier. Writing that made me do something else I was putting off, writing John Platt and asking when I should bring it over to WFUV to give it to him. I have two other albums to deliver.
I told you that I changed something about the way I write but not the changes. I decided to eliminate two regular features, describing my exact commute along with graphics for the subway lines, and telling you what I eat every meal. They started as a little insight into how my mind works and became habits. When I stopped, and thought about it I realized that nobody is interested. I might occasionally tell you about special meals. I might do that tomorrow if I make something out of the ordinary tonight like I'm planning to.
She called back. Time out to talk to her and fight anxiety. I'm doing fine so far. I'm off the phone. She is so nice. Not surprisingly, people that work at a mental hospital know how to talk to me. My Medicaid isn't resolved but progress is being made. She's going to call me back as soon as Medicaid takes the next step. She's going to check for me every day. Now where was I? Right telling you about how I'm not going to talk about the details of my commute anymore.
So, what am I about to do? Write about yesterday's commute of course. This time it's the story. I forgot what made me realize it but there's an Aldi in Spanish Harlem. I looked online and found that there are three in the Bronx, one that's not too far from me. I mapped the trip on Google maps. It said to take the one bus that leaves City Island, the BX 29 and then walk for 0.8 miles. The trip would be 37 minutes. That's great. Yesterday I made the trip. I hopped on the BX 29, got off the right place, and checked the walking directions. That's when it hit the snag. It had me walking on the Hutchinson River Parkway and I-95. You can't walk on them, they are highways. I was only half a mile away as the crow flies but there was no way to cross the highways to get there. I was in a little enclave between the Hutch and Pelham Bay Park. I went back to google maps and checked how it said to go by bus. Right near where I was there was the BX 26 which goes near the Aldi. The problem is that the Route is circuitous. It has to make its way around Bay Plaza Mall and the giant Co-Op City. The 37-minute trip took well over an hour. It would have been less if I made the transfer immediately.
Do you know Aldi. It's sort of a cousin to Trader Joe's, same family different branch. They are the discount version of TJ's. They have their own brands of things that are not as good but cheaper. Eggs were only 99¢. They do have good snacks; the Fudge Marshmallow cookies are to die for. I stocked up on chicken. I have main courses for several weeks, snacks, and various sundries all for $23.
Then I had to get home. I mapped it on google maps and of course it told me to make the impossible walk. I outsmarted it and asked it to get me to Co-Op City where I knew I could get the BX 29. I went a few blocks on the bus and checked the route home. It told me to take the BX 12 Select. Huh? It should have told me that at the get go. I take that bus all the time. I got off the very first stop and walked back to the BX 12 Select stop. it was one stop on that to Pelham Bay Park Station where I get the BX 29. It's super easy. There was no need to go around Co-Op City. This route is direct and has less walking than the one it suggested. I have no idea why Google Maps couldn't find it.
How did I manage to write 964 words on grocery shopping? It might seem that I'm all over the place; one day I write about grocery shopping and another a broad philosophical or political treatise. That's because the world is all over the place. They are both important. You must study things on all levels; it can't be all reduction or all synthesis. For everything there is a season.
I have a big backlog in my diary ideas. Some are so old that I'll never get to them. I'm about to add another, what I planned on writing today. I'm in no danger of running out of things to write about.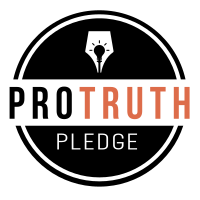 I signed the Pro-Truth Pledge:
please hold me accountable.







Memories: Not that Horrid Song - May 29, 2018
Wise Madness is Now In Session - May 28, 2018
The NFL and the First Amendment - May 27, 2018
On The Road Again - May 26, 2018
Oliver the Three-Eyed Crow - May 25, 2018



creative commons
This work is licensed under a Creative Commons Attribution-Noncommercial-Share Alike 3.0 License.
Horvendile February 28, 2017




Follow on Feedly