I became insane with long intervals of horrible sanity.
Edgar Allen Poe
The trouble with fighting for human freedom is that one spends most of one's time defending scoundrels. For it is against scoundrels that oppressive laws are first aimed, and oppression must be stopped at the beginning if it is to be stopped at all.
- H. L. Mencken
Many people would sooner die than think; In fact, they do so
-Bertrand Russell
What I have been telling you, from alpha to omega, what is the one great thing the sigil taught me — that everything in life is miraculous. For the sigil taught me that it rests within the power of each of us to awaken at will from a dragging nightmare of life made up of unimportant tasks and tedious useless little habits, to see life as it really is, and to rejoice in its exquisite wonderfulness. If the sigil were proved to be the top of a tomato-can, it would not alter that big fact, nor my fixed faith. No Harrowby, the common names we call things by do not matter — except to show how very dull we are ...
-James Branch Cabell
December 08, 2016 - 1:17 p.m.
Magical Musical Tour
I had a magical musical day yesterday; Many other things also happened. I am going to make an executive decision and break this up into two entries. I usually don't follow through when I say that. Let's see if I can today. I'm starting with the music as that's more important.
I had two shows on my calendar last night and though not at the same time they were in different boroughs. At 7 PM The Abbie Gardner Special Trio featuring Abbie, Craig Akin on bass, and Michael Bellar on keyboard was playing at my home away from home Rockwood Music Hall Stage 1. At 8:30 Rachel Ries and Hannah Read at The Owl Music Parlor in Lefferts Garden, Brooklyn. I hardly ever see Rachel and I've never been to the Owl and Anaïs Mitchell was Rachel's special guest and it gave me an opportunity to get poutine at the Mile End Deli; so, my plan was to go to that show. I was on my way and just couldn't bring myself to miss Abbie so I made it a double header. It would mean leaving Abbie's show a bit early, 7:30, She probably played till 7:45, but that was better than missing her altogether.
I got to Rockwood and found Coco, Bruce, and Marty sitting at the same table and joined them. I knew I would know people there. I saw someone wave to me from another table. I'm blind and the lighting isn't good so I said, "Did I wave to someone I know?" He said, "Hi," and his voice was enough of a clue to recognize Steve. This was an official home game. I had hoped to talk to Abbie before the show but she wasn't there. I went to the bathroom and when I came out she was setting up. I said, "Hi." Apologized for having to leave early, and told her that if there was anything special for me to hear play it before 7:30 and to save the sucky songs for the end. I didn't hear any sucky songs so maybe she listened to me. Something tells me she doesn't have any sucky songs unless she did a Dawes cover as a joke.
Abbie said she was going to play "Slinky Songs;" wouldn't you buy an album by Abbie with that title? This was not her usual folk/blues. She started as a jazz singer and was returning in part to those roots. Is there such a thing as jazz/folk fusion? There is, I have heard quite a bit of it. but does anyone call it that? No matter what you call it the music was great and special. She played her usual dobro but also played ukulele. She played it with an idiosyncratic style. She held I like a tiny classical guitar, up high and at a 45° angle. Instead of strumming it like most uke players do she finger picked like a classical guitar player. I have never seen her play a guitar like that. I'd have liked to talk to her about it. She said she wants to do this as a monthly series. I'd love that. I'd get to see Abbie more and here her explore a new musical path. I wish it wasn't so good, I hated tearing myself away from it but more great music that I rarely get to hear beckoned.
Now is where I'd usually tell the saga of my odyssey to Brooklyn but I'm going to be disciplined and stick to my plan and leave food and traveling for a separate entry. Don't call the police or Men in Black, I have not been kidnapped by aliens.
I got to where I knew the Owl was but as I had never been there before and I didn't see "Owl" written on either of the two places I thought might be right. I took my phone out to see if Google maps would help. I take my glasses off to see my phone. When I do that, I can't see anything else, especially at night. But I can get impressions and I caught an impression of Anaïs's hair. As I was putting my glasses back on to see if that were her she called out my name. That was enough of a hint to let me know I was in the right place. I got a hug from Anaïs who had to go over a song she was doing with Rachel and went inside.
Marty told me that it was a small listening room with folding chairs set up. What confused me was that's in the back, there is a bar up front. I had to walk through that. I suspect that I walked past some of my friends. I don't think at that point I knew anyone in the audience but I knew everyone setting up on stage except for Hannah. Alec Spiegelman was the only one I didn't know would be playing. I bet I did know and I forgot because I'm an idiot. It's also because they are in a circle where everyone plays with everyone else.
Rachel did not play with a band, people came and joined her song by song. She was accompanied by Anaïs, Alec, Hannah, and Sarah Jarosz? Am I missing anyone? I know most of My Gentle Readers can't answer that but the people who were there can. She soon abandoned her playlist and was calling all audibles. She said she was doing something unusual, playing only songs she loves. That's an interesting idea. You might think that's every show but artists play songs to please the audience too. It helped that this was a home game for her, she even used that terminology. She also said this was like a dinner party, everyone knew everyone else.
Rachel has been called a music critic's nightmare because she can't be pigeonholed. Any music critic that feels that way deserves nightmares. Being difficult to pigeonhole is part of the joy of listening to Rachel. I am listening to everything she has on Spotify as I write this. Unfortunately, I lost all her albums when I lost my things. Spotify is great but I hate the ads. So, what does Rachel play? Great songs. There are only two kinds of music and she doesn't play the other kind. All music is folk music; I ain't ever heard a horse sing a song. Some of her songs are what people think of as folk, others as singer/songwriter. Some invoke Piaf, and others could be in a Broadway show. She uses the tools she thinks best to do the job. She's changed what she's done over time. What she did ten years ago, is different from what she does now.
She plays piano and electric guitar. She plays the electric in a style more usually heard on acoustic. I suspect the purpose is that it allows her to be subtle without worrying about creating enough volume. Subtle is a good word for much of what she does. There is a lot of there, there.
She said in her patter that she's usually funny but that she felt like just playing music. She lied. She was funny. She has a dry Richard Thompson sort of wit. Except I don't think that Richard Thompson would say "Tough titties," from the stage.
I could go on and on but I haven't even come to Hannah. I'll just add that the harmonies that she made with Hannah, Anaïs, and Sarah were divine.
I have not been posting many pictures here or on Facebook, I have an enormous backlog. People like this one I posted on Instagram so I'll share it here too.
I thought I had never seen Hannah Read. I was wrong. She played fiddle when EVA played John Platt's On Your Radar. My new mission is to convince John to book Hannah. How did I not know her? She's Scottish but lives right here in Brooklyn. Oh great, just what I need another local artist that I love and feel compelled to see whenever she plays. That's a zeroth world problem. Obviously, she won me over. She played in a trio with a stand-up bass player and Jefferson Hamer on guitar and harmony vocals. I wish I remembered how she described it, "sultry harmonies" perhaps? It was something that evokes the same feelings as that.
Hannah in her own set primarily played guitar but would bring in the violin for just parts of a song. I don't think I've seen someone switch between two in the same song before. Violin is perhaps my favorite sounding instrument but it's hard to play it and sing at the same time. Fiddlers usually need a band if they want to sing.
Hannah is closer to folk than anyone else I heard last night but not American folk but British Isles. She even did a modern version of a Robert Burns song. That's one of the things that instantly bonded me to her. My father was reading "To a Mouse" to me before I could read. Another mission is to get Bob Sherman to player that song on his annual Robert Burns show.
One person I think about hearing Hannah sing is Sandy Denny. That's a good person to evoke. As this is a collaborate community Hannah was joined by Sarah and Rachel. She gave me a CD, I can't wait to hear it. OK I can wait. I haven't heard it yet. You can't let me get away with imprecise language once? You're a tough audience.
After the show, I introduced myself to Hannah as the one person in the room she didn't know. I also finally introduced myself to Sarah. I love her music and have found myself in the same social setting so many times and hadn't met her. She was talking to Stephanie Jenkins and I came up and said. "I'm tired of waiting for my friends to introduce us, I'm Gordon." Poor Steph, she thought I was seriously criticizing her. It was just an inside joke, so far inside that I'm the only one that got it. It's that Sarah has talked to so many of my friends with me there and we've never been introduced. It's one of the things I do. I so often assume people already know each other. I know that's why Kristin never introduced me to Critter. It's either that or she thought I'd steal him from her.
There was nobody I knew there when I arrived but during the break between sets I talked to Steph, Lucas, Amy, and Lily. It feels like I knew more people but it might just be all the people that performed that were sitting in the audience.
I'm always struck by this different social set. Rachel and Anaïs played On Your Radar but they are not part of the OYR social set. I had forgotten that Anaïs had played OYR till the tenth anniversary came around and I saw it in my blog. That was back in the early days at Makor.
Now to post this and eat. Then I'll write about my traveling and culinary adventures in the afternoon.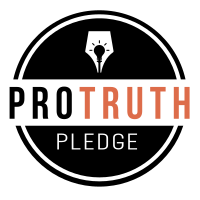 I signed the Pro-Truth Pledge:
please hold me accountable.







Memories: Not that Horrid Song - May 29, 2018
Wise Madness is Now In Session - May 28, 2018
The NFL and the First Amendment - May 27, 2018
On The Road Again - May 26, 2018
Oliver the Three-Eyed Crow - May 25, 2018



creative commons
This work is licensed under a Creative Commons Attribution-Noncommercial-Share Alike 3.0 License.
Horvendile December 08, 2016




Follow on Feedly