I became insane with long intervals of horrible sanity.
Edgar Allen Poe
The trouble with fighting for human freedom is that one spends most of one's time defending scoundrels. For it is against scoundrels that oppressive laws are first aimed, and oppression must be stopped at the beginning if it is to be stopped at all.
- H. L. Mencken
Many people would sooner die than think; In fact, they do so
-Bertrand Russell
What I have been telling you, from alpha to omega, what is the one great thing the sigil taught me — that everything in life is miraculous. For the sigil taught me that it rests within the power of each of us to awaken at will from a dragging nightmare of life made up of unimportant tasks and tedious useless little habits, to see life as it really is, and to rejoice in its exquisite wonderfulness. If the sigil were proved to be the top of a tomato-can, it would not alter that big fact, nor my fixed faith. No Harrowby, the common names we call things by do not matter — except to show how very dull we are ...
-James Branch Cabell
September 08, 2012 - 11:35 a.m.
Back to School Special
I'm going to make myself write now. I have to make myself write a worksheet for my classes today too.
I started teaching yesterday. I had a Crohn's disease attack yesterday. That is not a good combination. Fortunately 20 mg of predisone mitigated the Crohn's attack. Totally independent of the Crohn's my feet and ankles swelled up. I've been getting that for years but yesterday was the worst. I could not get my shoes on. I had to wear my sandals. I slept with my feet elevated last night and they were fine when I woke up but from just sitting at the computer they are already swelling I might finally have to do what my doctor said I needed to do years ago, buy support hose. For now I'm sitting with my left foot, the worse one, up on the radiator. It isn't very comfortable but it should help. My foot isn't higher than my heart but it's at least higher than my tush.
My classes seemed to go pretty well. I tried something new. I started with a review of fractions and the order of operations. Not knowing those two things always holds the students back all semester. Both classes laughed at my jokes. That's the important thing.
I ran into a group of my old students and they called me over to talk to them. That always makes me happy. At least some students liked me.
Of course the school gave me problems. The copy machine/printer was out of toner. I had to print out the course outline on my printer which is far slower. The admin was out so he couldn't fix it. I looked around and couldn't find the toner so I couldn't fix it. And as always when any other teacher tried to use it and had a problem they expected me to do something about it. Everyone seems to think that I take over the admin's job when he isn't there.
After class I did some work on my computer. I planned on only doing that for a few minutes but because of the Crohn's I couldn't get myself to move for hours. I needed the rest after teaching. A few hour later the obstruction in my intestine started to let up. I felt good enough to stop at Trader Joe's for a few things before I went home. I didn't feel up to eating dinner till after 10 PM but I was able to eat then. I thought of just having peanut butter so I wouldn't have to cook but opted for the Cajun steak that I had taken out to defrost on the morning. I had the Trader Joe's frozen mashed potatoes with it as that's very easy to make.
I have a backlog of topics to write about on my "entry ideas" page. Which should I tackle today? I'll start with an easy one as I don't have my full strength, parenting. I have never had children but I find myself automatically judging other people's parenting. Of course most people fall into the fat part of the distribution curve and I don't take much notice. It's the ones in the tails that I pay attention to. I always upset when I see parents lashing out at kids for no reason. What I see most often is the parent paying no attention to the kid and looking grumpy. Then the kid does some typical kid thing, taking an interest in something on the subway or the street or amusing himself in some harmless way and the parent will start yelling for the kid to stop it. Now I know that the parent probably has problems on his or her mind and is irritable but I still see it from the kid's point of view of getting uncalled for random punishment.
Sometimes what bothers me is just the ignoring the kid. The child is trying to engage the parent and the parent makes no attempt to give the kid any attention. My parents weren't perfect but they never did either of those things.
I take pleasure at watching some parents with their kids. Walking on Houston street the other day I heard a mother talking to her daughter. She explained, "When someone gives you a compliment, like saying you are good at tennis, just say, 'thank you;' not 'I know.'" She didn't use a scolding voice at all. She just calmly explained it. She treated her daughter as a person. She talked to her not at her. It's so nice to see a parent socializing her child. We all need that. It isn't easy knowing how to act with people. We have to be taught.
There are some friends that I love watching with their children. Of course I love talking and playing with kids myself. It's really easy when you can just walk away when you have something else to do or run into difficulty. Parents can't do that. I'm not sure if I'd be a good parent but I'd be a great grandparent.
That's one thing I can cross off my list.
I had a conflict today, the Take me to the River Festival and seeing Caravan of Thieves at the Hurdy Gurdy Folk Club. It's been two years since I saw CoT so I was going to opt for that but I kept going back and forth. Being sick ruled out the Festival. I was afraid that would be too much. Then I lucked out and the Festival was rained out. As long as I continue to feel better I'll go see Caravan of Thieves tonight.
The rain date for the Festival is Tomorrow and I'm going to that. I'll be volunteering. The bad part of that is it means I can't go to the Songwriters Exchange festival where many of my friends are playing tomorrow. People you really need to check with me before you schedule things.
The Crohn's disease needs to check with me to. This was very inconvenient. I had to teach while I was in pain and then miss Anthony da Costa last night.
Now I'm going to take my meds and each breakfast. I should have taken them as soon as I woke up. I'm not sure why I didn't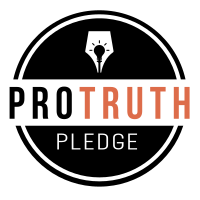 I signed the Pro-Truth Pledge:
please hold me accountable.







Memories: Not that Horrid Song - May 29, 2018
Wise Madness is Now In Session - May 28, 2018
The NFL and the First Amendment - May 27, 2018
On The Road Again - May 26, 2018
Oliver the Three-Eyed Crow - May 25, 2018



creative commons
This work is licensed under a Creative Commons Attribution-Noncommercial-Share Alike 3.0 License.
Horvendile September 08, 2012




Follow on Feedly