I became insane with long intervals of horrible sanity.
Edgar Allen Poe
The trouble with fighting for human freedom is that one spends most of one's time defending scoundrels. For it is against scoundrels that oppressive laws are first aimed, and oppression must be stopped at the beginning if it is to be stopped at all.
- H. L. Mencken
Many people would sooner die than think; In fact, they do so
-Bertrand Russell
What I have been telling you, from alpha to omega, what is the one great thing the sigil taught me — that everything in life is miraculous. For the sigil taught me that it rests within the power of each of us to awaken at will from a dragging nightmare of life made up of unimportant tasks and tedious useless little habits, to see life as it really is, and to rejoice in its exquisite wonderfulness. If the sigil were proved to be the top of a tomato-can, it would not alter that big fact, nor my fixed faith. No Harrowby, the common names we call things by do not matter — except to show how very dull we are ...
-James Branch Cabell
March 13, 2017 - 12:05 p.m.
Newbery Shortcake
Why do I keep staying up so late when I'm not even doing something? Then in the morning when I am trying to write I'm tired. I'm going to see if I can write without coffee. Part of me wants to close my eyes and sleep.
Yesterday's adventure involved traveling to my spiritual homeland, beavers, a librarian, a dead rabbit, short films, children, and an author. Now that I got you hooked I'll explain.
Yesterday I traveled to Brooklyn, my spiritual homeland, for the 90-Second Newbery Film Festival. This was the sixth year and I think I've been to four of them. These are short films, I'll leave it as an exercise for the reader to figure out how short, based on Newbery award winning books, with mostly child actors. The kids are often, perhaps usually, the creative leaders. I know about it because it's the brainchild, think Billy Mumy as Anthony in "It's a Good Life" episode of the "Twilight Zone" kind of child, of the author, James Kennedy. He wrote "The Order of Odd-Fish" that I've written about. I know him through Carey.
I have been trying to get Erika to go with me since the first one. I knew it was something she'd love. Till this year something has come up every time to prevent her from attending. A year and a half ago she became a librarian. She's in charge of the teen program at her library in Brooklyn. As soon as she started that job I started pushing her to get the kids at her library to make an entry to the festival. The way she put it was "Cracked the whip." Am I really Simon Legree? The lash worked and they made a film. Erika submitted it. She works at a branch of the Brooklyn Public Library and the screening was the central branch of the BPL. My old hood, sort of. At least it's a place I frequented when I lived in Brooklyn. She goes there for training. We met a half hour before it started to give us time to hang. We were joined by Erika's daughter Emily who is a teacher. I started bugging her to get her students to submit an entry. I was born to be an evangelist. You should all be grateful that I'm an atheist. Carolann and Mark you are my next targets. Your son is a natural.
I got there precisely when I said I would which is impressive at the trip involved a bus and multiple trains and the subway had weekend service with lines disrupted. That's bragging. It's bragging about something stupid. I should cut this out. But I won't because I like the self-criticism. Fine, I'm secretly hoping you'll be impressed and give me chocolate.
This was my first time at the Festival that I didn't worry that parents would worry that I was a pedophile. Some parent let their six-year-old sit next to me. The parent wasn't sitting with the girl. That's odd but I like not bringing the kid up to be afraid of everyone. I'm sure the parent was right there someplace. Erika and I got friendly with the woman in front of us and her daughter. They submitted a film; they did last year too. They were more involved in the show that that. Later they moved over and another woman sat in front of us and she was another librarian from Brooklyn that supervised kids making a film. What were there, six entries from Brooklyn? Brooklyn rocks.
Some of the films are so clever. The ones I love the most are the ones that put a huge twist on the book. Erika and I agreed on the three best. Let's see if I can still remember them. I'll list them in reverse chronology of when the books were released. I'm cheating and looking it up on a list of Newbery winners as I can only think of two of the films and want to get the titles and authors right.
Bomb: The Race to Build—and Steal—the World's Most Dangerous Weapon by Steve Sheinkin (Flash Point/Roaring Brook Press) which was transformed into Bottle Flipping Trick: The Race to Build—and Steal—the World's Most Dangerous Weapon. The trick became a viral YouTube meme. Just search for it.

Hatchet by Gary Paulsen (Bradbury) where the film version takes place as a virtual reality game and the kid plays in his house with goggles on acting out the plot with household items.

The Sign of the Beaver by Elizabeth George Speare (Houghton): The film was an animation of the child filmmaker discussing making the film with his father who is disappointed that there are no actual beavers in the book so they keep inserting beavers into the plotline and illustrating it. This was my favorite.
These all made me laugh out loud. There are so many good ones. Some have technical virtuosity in stop motion, Claymation, or hand drawn animation. Some succeed in telling a complex story in 90 seconds. Damn, there was one more great one. All I remember is that it starred Lego people. Erika or James, help me out here.
The Dada award goes to One-Eyed Cat by Paula Fox (Bradbury). It looks like the kid did not read the book. It was montage of pictures of one-eyed cats. The film was based on just the title.
Erika's class did From the Mixed-Up Files of Mrs. Basil E. Frankweiler by E. L. Konigsburg (Atheneum). One of the kids was in the audience. It's disappointing to me that more weren't.
James always has a co-host, don't ask me his name, he writes children's books, and does an opening skit with him or her. They are always great but this was perhaps the best. First James explained to the co-host that the key to winning a Newbery is that some beloved animal must die or be tortured, e.g. Charlotte's Web, Old Yeller, One-eyed Cat. Then James said he bought a Newbery-o-Matic on Craig's List. It produces Newbery quality books by automation. It previously belonged to some author that wrote multiple winners. He took out the gizmo and added the ingredients, paper and … a pet. They asked if anyone in the audience had an animal they could use. The little girl we were talking to before the show said she did and help up a stuffed bunny. She went on stage and gave it to James. He put it in the box. Out came two brilliant manuscripts, one for James and one for the co-host. They started reading them, it was brilliant. The beloved rabbit was a character. It died. The kid asked for her rabbit back. James fetched it from the box. It was … dead. The girl cried. It was hysterical in a Roald Dahl sort of way. Hey I told you think Billy Mumy on the Twilight Zone. "Wish him into the cornfield Anthony.
After the festival, we hung out. Erika talked to the librarian in front of us. They kicked us out of the auditorium. We talked to James. We were invited to join him and friends for linner but Erika had dinner plans. I left with her to see her new apartment in Brooklyn. She moved from Queens to be nearer her job. She now lives only a few blocks from Chris. I showed her the great bagel place. I got a bagel with peanut butter to hold me till I got home and could make the chicken cutlet I moved from the freezer to the fridge to defrost.
I loved her apartment. She had some time before her dinner plans. She was going out for pizza with the girls. That's some other women in the building that she's already gotten friendly with. She made me coffee and served me great Christmas cookies from Trader Joe's. I helped her solve her router issue. I got the tour. We discussed religion. We discussed paranoia. We discussed therapy. I showed her a video by Anna & Elizabeth. I knew she'd loved them. It's so gratifying when you show someone something and they spontaneously say "Wow."
It took me 2:15 to get home but it was well worth the traveling. You know that bagel that was supposed to hold me till dinner? That and the cookies held me till after midnight. I never made dinner. I made popcorn as a midnight snack.
Today's agenda is going to Aldi's. I hope they have milk, with the storm coming people will be stocking up. Tomorrow's John Platt's On Your Radar has been canceled. My guess is that my first session with my new therapist will be canceled too.
I wrote this listening to Miles Davis's Bitches Brew. I had never heard it before. It's quite different and weirder than the other Miles Davis I've been listening too. It's magical but I was afraid it might be too distracting to write to. As I've written 1503 words, I guess it wasn't.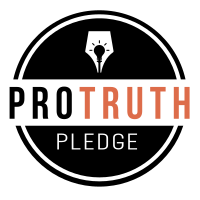 I signed the Pro-Truth Pledge:
please hold me accountable.







Memories: Not that Horrid Song - May 29, 2018
Wise Madness is Now In Session - May 28, 2018
The NFL and the First Amendment - May 27, 2018
On The Road Again - May 26, 2018
Oliver the Three-Eyed Crow - May 25, 2018



creative commons
This work is licensed under a Creative Commons Attribution-Noncommercial-Share Alike 3.0 License.
Horvendile March 13, 2017




Follow on Feedly