I became insane with long intervals of horrible sanity.
Edgar Allen Poe
The trouble with fighting for human freedom is that one spends most of one's time defending scoundrels. For it is against scoundrels that oppressive laws are first aimed, and oppression must be stopped at the beginning if it is to be stopped at all.
- H. L. Mencken
Many people would sooner die than think; In fact, they do so
-Bertrand Russell
What I have been telling you, from alpha to omega, what is the one great thing the sigil taught me — that everything in life is miraculous. For the sigil taught me that it rests within the power of each of us to awaken at will from a dragging nightmare of life made up of unimportant tasks and tedious useless little habits, to see life as it really is, and to rejoice in its exquisite wonderfulness. If the sigil were proved to be the top of a tomato-can, it would not alter that big fact, nor my fixed faith. No Harrowby, the common names we call things by do not matter — except to show how very dull we are ...
-James Branch Cabell
December 30, 2012 - 11:27 p.m.
Do You Read What I Read
I did absolutely nothing that I planned today. The plan was to play on turntable with Carey and read all day then go out night for Irish music grabbing dinner along the way. Instead I got up, put on John Platt's Sunday Breakfast and fell back asleep. By the time I could get moving I was called to breakfast. Elrond made pancakes and bacon! Then I set to work setting up a new wireless network for The Last Homely House. First came the search for the DSL modem Then after I started to set up I saw it was a router and not a modem. That started the search for the new modem. I should have read then but I didn't. When it was found I got to work. There was a tangle of wires around the old modem/router that I had to decipher. I did and connected the new modem to the same jack the old one was connected to. Then I went to set up the network and found that the router was fine but the modem couldn't connect to the internet. I started simplifying the tangle of wires and the connection. I discovered that the old modem was connected to a DSL filter which it is not supposed to, I cut that out. it still didn't work. I then traced wires back and found that the filter was connected to a phone. I have no idea how the old system worked at all. So I unplugged the phone and put the end right into the modem. That didn't work. the modem was still not connecting to the internet. I forgot why but for a while I left the room and the room was cleaned up some. When I got back I lost track of some of the connections. I finally gave up and called Verizon and got a not very helpful tech support guy that kept calling me ma'am. Celebrian and I had trouble understanding us and he had trouble understanding us. Somewhere along the way I lost the cable that originally connected to the phone that I had connected to the modem. I ended up connecting it to another jack and with lots of trial and error got it working. I had to change things on the connection to Verizon. That seems like a lot of work to do something so routine especially as there is nothing to guide you through the process. In any event that took much of the afternoon.
After playing on line for a bit with Celebrian and Arwen I tried to reconfigure the network to give it a personal name and change the password to something the family could remember. All I managed to do was disconnect my computer from the network. I had to call one of my geek-in-laws, Paul. He guided me through the process and then showed me how to make the changes to the network name and password. Whew. at the end everyone had internet even me.
I then took a shower and played 0on the computer and decided it was too late to go out so I figured I'd stay home and read. So what am I doing? I'm writing. writing does take precedence of reading. So what am I going to write about? What I read this year. Thanks to Goodreads I have a record of everything I read this year. I might have missed a few that I never entered but this is at least almost complete. This is the list of books I finished this year though I started the first last year.
Knocking on Heaven's Door: How Physics and Scientific Thinking Illuminate the Universe and the Modern World by Lisa Randall

Nation by Terry Pratchett

And Then There Were None by Agatha Christie

The Scarlet Pimpernel by Emmuska Orczy

The Fairy Tales of Oscar Wilde by Oscar Wilde

The Red Badge of Courage by Stephen Crane

The Fifth Elephant by Terry Pratchett

Iish Fairy and Folk Tales by William Butler Yeats

Who Got Einstein's Office?: Eccentricity And Genius At The Institute For Advanced Study by Ed Regis

End this Depression Now by Paul Krugman

50 Popular Beliefs That People Think Are True by Guy P. Harrison

Jingo by Terry Pratchett

Interesting Times by Terry Pratchett

Men at Arms by Terry Pratchett

Guards! Guards! by Terry Pratchett

The Last Continent by Terry Pratchett

the Children of Húrin by J.R.R. Tolkien

Lieutenant Hornblower by C. S. Forester
I feel bad reading only 18 books in the course of the year. I'd have been happier with 52, one a week and almost OK with 26. Of course this was a tough year for me. that's why there is that string of Terry Pratchett books. When I'm stressed I want my Discworld. It's a lot more pleasant than the cupboard under the stairs where I was living. Nation is not a Discworld book.
There were four non-fiction books, the ones by Randall, Regis, Krugman, and Harrison. I read three of them in a row while I was living in Fort Greene.
I started but didn't finish at least one other books, The Complete Fairy Tales of Hans Christian Anderson I wanted to read the Brothers Grimm too. It was a year for Fairy Tales as I did read the Wilde and Yeats. Just noticed that they were contemporaries and compatriots.
I didn't get my does of classics, the only one being the Crane.
Right now I'm reading Destiny's Road by Larry Niven which I'd like to get done by tomorrow but I don't think it's happening. I still have a Commodore Hornblower to read before I go in search of new books.
I'd love to know which of these My Gentle Readers have read. Make sure to tell me if you have read the Tolkien, or any of the non-fiction? I think that there is a reasonable chance I'm the only one that's read any of them. My literary taste are outside the mainstream. Of course the same goes with any serious reader. There are a lot more books to read than there are movies to see or TV shows to watch. I think there are even more than there are albums to buy.
Looking at the list in addition to reading more I'd like to read more classics, less Discworld, and more science. I have 83 books on my Goodreads To Read list. That can keep me busy for years. I'm going to treat Discworld books as meds, to only be read when I'm having a crisis which hopefully means not for a long time. If I haven't read one by July I'll read one for my birthday.
I did something stupid. I was listening to WQXR on my computer through my ear buds. When I got up to check which Hornblower book I haven;'t read I took the buds out of my ear but they must have stuck to something on me. When I got up I heard the music through the computer speakers as I pulled the jack out. Now I can't find the ear buds. I hate that. I always have trouble finding ones that I like. It has to be here of course but where? if they were sticking to my clothing they could be anywhere between my med and the box I had the book in. It's black and thin so not easy to spot. Grrr.
Tomorrow I'll write my end of the year wrap up. That should be interesting. I have fallen prey to the Chinese curse, "May you live in interesting times." Next year in Jerusalem, or at last boring.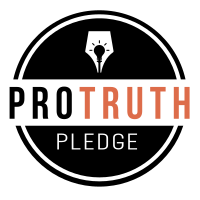 I signed the Pro-Truth Pledge:
please hold me accountable.







The TARDIS and the Fractal - December 29, 2017
A Visit From Sprite Nicholas - December 28, 2017
Raiders of the Lost Glasses - December 27, 2017
The 2017 Wise Madness Music Awards - December 26, 2017
Jets and Sharks Jews - December 25, 2017



creative commons
This work is licensed under a Creative Commons Attribution-Noncommercial-Share Alike 3.0 License.
Horvendile December 30, 2012




Follow on Feedly