I became insane with long intervals of horrible sanity.
Edgar Allen Poe
The trouble with fighting for human freedom is that one spends most of one's time defending scoundrels. For it is against scoundrels that oppressive laws are first aimed, and oppression must be stopped at the beginning if it is to be stopped at all.
- H. L. Mencken
Many people would sooner die than think; In fact, they do so
-Bertrand Russell
What I have been telling you, from alpha to omega, what is the one great thing the sigil taught me — that everything in life is miraculous. For the sigil taught me that it rests within the power of each of us to awaken at will from a dragging nightmare of life made up of unimportant tasks and tedious useless little habits, to see life as it really is, and to rejoice in its exquisite wonderfulness. If the sigil were proved to be the top of a tomato-can, it would not alter that big fact, nor my fixed faith. No Harrowby, the common names we call things by do not matter — except to show how very dull we are ...
-James Branch Cabell
January 15, 2013 - 12:24 p.m.
Shooting from the Hipster
I am beating off the Chronoklepts but it isn't easy. How hard is it? I wrote that sentence 20 minutes ago.
I'm going to try something different. I'm going to just start writing without thinking it through first. It can have its advantages.
I'll start with something that I keep forgetting to write about. I was going to put this later but if I did I'd probably forget it yet again. Last week I wrote about seeing Sometymes Why, Why Sometymes Why . After the show was over I manned the merch. I saw a beautiful woman that looked familiar but I couldn't place her. I started getting self-conscience as from her point of view there was this guy staring at her. Then before I could do anything she walked over to me and said, "I know you from someplace." She was going through the exact same thing as me. We were both confused by the lack of context. We talked for a bit and then she said, "Were you at NERFA?" She figured it out. Funny thing is if we had immediately introduced ourselves I'd have recognized her name, Michaela Anne. She made enough of an impression to make my The Book of NERFA Revelations . I won't make you follow the link. this is what I wrote about her.

Now on to the Guerillas. I had caught Michaela Anne someplace before but I'm not sure where. It was so small venue in the City. My notes say "intriguing, keeps my attention." My opinions aren't fully formed on her. I've seen enough of her to know that I want to see more.
After I wrote that one of my presenter friends said that he was glad that I wrote that as he was wondering if she were worth check out and that convinced him that she was.

Now on to my day yesterday. I went to CostCo with Celebrian and someone I referred to as Galadriel yesterday. I shouldn't have done that as Galadriel was Celebrian's mother in LOTR. I'll call her Goldberry instead. Celebrian doesn't drive and I'm not confident driving with my trouble seeing, I think I could do it during the day but it's safer with Goldberry at the wheel. I went there to get glasses. They left me at the optician while they shopped. I had to choose a frame. That's always hard as you can't see well when wearing the frames with the dummy lenses. My theory is that glasses quickly become invisible. I know people so often don't notice when I change frames even when they are radically different. Still a few women friends of mine have not been happy with my choices. One was just rude and shallow and I told her so. The other was Melissa who is a great friend and only said something when she knew I was going to get my last pair of glasses. She came with me and helped me choose the frame. So part of me didn't care or didn't want to care about how they looked and part of me wanted to look cool. I decided to go with either rimless metal, my usual look, or plastic hipster glasses. I texted Carey and LORi and asked their opinion. I was pretty sure they'd say hipster which is why I asked. It's a change in look and I needed the extra encouragement to go for it. Neither got right back to me. they were busy. I decided to go with the metal, the ones I felt the most comfortable about. Then I went in search of Celebrian and Goldberry because I needed her card to order the glasses. I found her, fairly quickly which considering the fact that I have trouble seeing was lucky. I had given the metal frames to the optician to hold but figured I'd let Celebrian see me in both and see what she had to say. She soundly rejected the hipster look. Oh right before that I got the text from LORi and she of course voted hipster. I went with the metal. Then I remembered that I wanted a second pair of single vision glasses to wear to the movies and to have as a backup for driving. For those I went with the hipster. They were far cheaper as they were single vision and had no extras. Later Carey got back to me and voted hipster too. I think I might wear them sometimes just for the look, to be seen not to see.

We drove back to the House of Tom Bombadil, Goldberry is married to Tom, to drop off what she bought and I got out there and walked to the subway. I had to get to therapy. I got Carey's text in the therapist's waiting room.

I was looking forward to therapy because there was something I particularly wanted to talk about. The thing is that was more for fun than my mental health. It is something I can't talk about with most people and when I attempted it with people I could I didn't get the conversation I wanted. I figured I'd try it with the therapist and it went better.

I then headed up to school because I got an email saying that I'd have mail in my po box. I got there and found nothing in the box. I asked about it and was told that they have a sister post office and my mail was probably there and wouldn't arrive in my box till then next day. So now I have to go back again today. How stupid is that? they text and Email me to pick up my mail and then it isn't ready. I went to my office to prepare for class. School starts next week and I haven't taught Finite Math in a while I didn't have the text. That proved a waste too as they didn't have my book yet. I did get a syllabus and can wing the first few lessons.

I then wrote yesterday's Wise Madness and took care of some computer things. That somehow took hours longer than I planned. The Chronoklepts struck again.

I ate at Whole Foods. I had a mix of tandori and jerk chicken and rosemary roasted potatoes. I did something I don't usually do, had dessert. I mixed that too, tiramisu and bread pudding.

Oh that reminds me that for breakfast I had poached eggs with Taylor ham. I missed that. I love my Taylor ham.

I thought I'd be home by seven, instead it was ten. By then the temperature had dropped. That was fine till I had to switch from the
to the
. A
was pulling out as my train came in. It should have been held for us. the next train to come was a
, and the train after that too, That made three in a row. That is not normal. Finally the the
came but it was overcrowded. I waited around 25 minutes and got quite cold. then it started to rain just as I left the station. That wasn't fair. If that first train had waited for us I'd have been home 25 minutes earlier, warm, and dry.
Tomorrow I might write about politics or at least current events. Now I'm going to make myself breakfast. I have to see if there is cheese. If there is I'll have a taylor ham omlet. If there isn't I'll pick some up today and eat it tomorrow.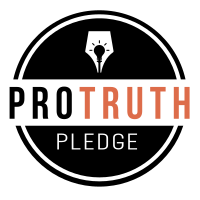 I signed the Pro-Truth Pledge:
please hold me accountable.







Video Didn't Kill the Blogging Star - May 18, 2018
Blue Jays Feel Mjollner - May 16, 2018
We're Right and You're Evil - May 15, 2018
Us and Them - May 14, 2018
Pesky Kat - May 13, 2018



creative commons
This work is licensed under a Creative Commons Attribution-Noncommercial-Share Alike 3.0 License.
Horvendile January 15, 2013




Follow on Feedly