I became insane with long intervals of horrible sanity.
Edgar Allen Poe
The trouble with fighting for human freedom is that one spends most of one's time defending scoundrels. For it is against scoundrels that oppressive laws are first aimed, and oppression must be stopped at the beginning if it is to be stopped at all.
- H. L. Mencken
Many people would sooner die than think; In fact, they do so
-Bertrand Russell
What I have been telling you, from alpha to omega, what is the one great thing the sigil taught me — that everything in life is miraculous. For the sigil taught me that it rests within the power of each of us to awaken at will from a dragging nightmare of life made up of unimportant tasks and tedious useless little habits, to see life as it really is, and to rejoice in its exquisite wonderfulness. If the sigil were proved to be the top of a tomato-can, it would not alter that big fact, nor my fixed faith. No Harrowby, the common names we call things by do not matter — except to show how very dull we are ...
-James Branch Cabell
January 08, 2013 - 12:17 p.m.
Why Sometymes Why
It took me far too long to start writing this. I hate when I just waste time. I need to get glasses. I just discovered I don't have my prescription. I have to go back to the optometrist.
Yesterday's itinerary started with therapy. There were some things we discussed there I thought might be fun to talk about here. If only I could remember what they were. I'll come back to that.
I wanted something special for dinner so after therapy I went to Roio's Pizza. That is the place opened by the guy that started Famous Ray's, the one everyone else pretends to be. The location is exactly where Famous Ray's was, the northwest corner of Sixth Avenue and 11th Street. It is still the best pizza though not up to what it was 30 years ago.
I had some time to kill and did something fattening. I went to Dunkin' Donuts for dessert. What I really wanted was the coffee but had donuts too. Then I hopped on the F train and made my way to Lucey's Lounge in Gowanus to see the first performance by Sometymes Why in over a year. It was the first time they played Brooklyn since 2008.
This show was the source of anxiety attacks for me. When it was announced I asked if I could do merch. Kristin said she wasn't sure. I figured I better buy a ticket as they warned it was a small place. Then the procrastination set in. I now always use my computer in bed. I don't have my wallet with my credit card in bed. I kept telling myself, next time I'm up I'll get my wallet and buy the ticket. I kept on not doing it. Then I started worrying that it was too late and the anxiety hit,. I kept putting it off and putting it off. Finally I went to buy the ticket last week and you know what happened, it was sold out. I wrote Kristin and asked if there were any way I could get in to the show. When she wrote back I could see in the preview that she said I could merch but still had anxiety about reading it. I was afraid I was inconveniencing them. Of course when I finally got myself to read it there were no problems. I know Kristin isn't going to guilt me out but the anxiety doesn't know that.
I have never been to Lucey's but I looked on google maps and saw it was right by the fourth avenue station and easy to find. I didn't need to take my phone out and look at the map again. It was right where I pictured it. Aoife was at the door when I got there and showed me to the end of the bar where the merch was. I said hi to Ruthy when she came in but spent most of my time reading. Then someone tapped me on the shoulder; it was Kevin. I spent the rest of the time with him. I never make plans with Kevin but we go to hear so much of the same music we see each other often. We had some great conversations last night,. There are things that everyone agrees on that don't. It's always nice to be able to talk about those things and not get looks like you have two heads.
So why is he the only friend I see at Sometymes Why shows? They seem to me to be right in the center of my musical taste. If you were to start from scratch and design a band for me to love it might come out as Sometymes Why. They are unique songwriters, use unusual harmonies and arrangements, fun instruments, resonator uke, glockenspiel, cowbell, and have fun on stage. they enjoy each other's company and the audience enjoys them enjoying it,., They can play their instruments, they can sing, they have sultry voices, and they are cute. Makes me happy. Sometymes why is the platonic ideal of a side project. They are all serious musicians and come to Sometymes Why to play with something different and to have fun.
I was working on how to describe their music last night. They are sometimes on the marches of Laura Dunn's Creepy Folk, Haunting is good, eldritch even better. I said sulty and sensual has to be in there too, I'd love to hear them do a version of Stormy Weather. They say their songs are about love, lust, adventure, and and and and damn, what was the fourth thing? If one of My Gentle Readers knows tell me.
Next time they play you are going to join me right? You owe it to yourself to hear and see them. They are also three of my favorite people, intensely bright, charmingly silly, and as sweet as can be. I know I'll get good hugs when they are around.
After the show I hung around a while to make sure that anyone who wanted a CD could get them. the place was packed but small and most of them know the band well so already had the albums. I know I do.
I talked to Henry who co-owns the bar with Lucey. He introduced himself to me. He would like to have more music there I talked about booking some shows there. That would be fun.
I'm disappointed in what I wrote I had it down better last night.
So let's go back to something I was talking about with my therapist. She wanted to know what it is that gets me thinking a woman might be the one. This is exactly the kind of thing I think about and when I told the therapist that she said, "I know, that's why I asked." If I had to pick just one thing it is the ability to talk to her endlessly. It's not waiting for my turn to talk, it's not thinking, "what can I talk about that will interest her?" It's talking and listening without editing. It's getting totally involved in the conversation without my mind drifting. It's wishing our time together would never end.
One friend of mine told me that he found someone we know annoying because she was too neurotic. I find her annoying because she's too ordinary. There is nothing she says that I couldn't get from almost anyone. I want a woman, or any friend for that matter, that is not ordinary. Talking to her should be unlike talking to anyone else. Seeing the world through her eyes makes it a different world; in some ways the same as mine and in others totally different,.
I'm missing the mark of course. So much of it is a matter of just knowing. So much is her reaction to me. Sometimes it just comes down to a look. Not her looks, but the way she looks at me. A glance can make me melt.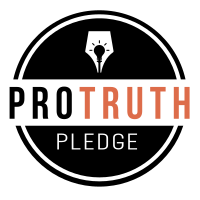 I signed the Pro-Truth Pledge:
please hold me accountable.







Subway Therapy - January 07, 2018
A Tale of Two Drivers - January 06, 2018
Let Me Explain - January 05, 2018
Shopping Cart of Shove - January 04, 2018
From Heartache to God - January 03, 2018



creative commons
This work is licensed under a Creative Commons Attribution-Noncommercial-Share Alike 3.0 License.
Horvendile January 08, 2013




Follow on Feedly