I became insane with long intervals of horrible sanity.
Edgar Allen Poe
The trouble with fighting for human freedom is that one spends most of one's time defending scoundrels. For it is against scoundrels that oppressive laws are first aimed, and oppression must be stopped at the beginning if it is to be stopped at all.
- H. L. Mencken
Many people would sooner die than think; In fact, they do so
-Bertrand Russell
What I have been telling you, from alpha to omega, what is the one great thing the sigil taught me — that everything in life is miraculous. For the sigil taught me that it rests within the power of each of us to awaken at will from a dragging nightmare of life made up of unimportant tasks and tedious useless little habits, to see life as it really is, and to rejoice in its exquisite wonderfulness. If the sigil were proved to be the top of a tomato-can, it would not alter that big fact, nor my fixed faith. No Harrowby, the common names we call things by do not matter — except to show how very dull we are ...
-James Branch Cabell
January 14, 2013 - 7:54 p.m.
Parkington and Poutine: P's on Earth
I got up early so I'm tired and the Chronoklepts are taking advantage of my weakened state. I must fight back, even without coffee. Of course I could have coffee first. I could have breakfast first. In fact I'm going to try that. I'm brilliant. That will also give picasa time to get it's act together. For some reason every album is being synched to the web now which is not giving it the resources it needs to synch the one album that I just added and want to put online.
I never got back to my writing. When I went to breakfast Celebrian told me that she and Galadriel were going to Costco and I wanted to go with them to get my glasses. So I went right after breakfast. I went from there to therapy and then to the post office and school. I'm writing this in my office. I won't have those pictures to show you. I will be able to get a memory assist from Facebook as I kept on checking in yesterday.
Yesterday was a real Horvendile day. In the afternoon I went to Rockwood Music Hall to hear The Parkington Sisters. I discovered them at John Platt's On Your Radar. Here's what I had to say about them in Wise Madness: Gypsies Tramps and Thieves . There were a quintet then but the cellist left the band and they are now a quartet. I got there just minutes before the show started but was able to get a good seat. Rockwood is never crowded on Sunday afternoons. It was an intimate performance. It's been two and a half years since I have seen them though it seemed like less. I don't know how I let it go so long since I loved them. Like so many acts I love, they are hard to describe. I'll stand by what I said last time:

You see them and think string band. For the first few songs that's how they sounded then they switched gears. The instrumentation didn't change but the harmonies did. I love when a band treat harmony as another dimension to exercise creativity. They were not the standard 1-3-5 but reminiscent of the Roches.
They've added piano to the mix. I'm learning their names. This is where a picture would have been useful, there's: Rose, Nora, Sarah, and Ariel. They are still sisters.

They also added a viola; Sarah played it. That immediately makes her my peep. The viola is the Rodney Dangerfield of the string family, it gets no respect. It is of course the instrument I played in my middle school orchestra. Sarah clearly felt the kinship as she put it down on my table. It had nothing to do with the fact that I sat at the table immediately in front of her.

After the show I went over to talk top them. They have a new song without a title so of course I felt compelled to suggest something.

After the wonderful music I decided to enjoy myself in the East Village. I used to wander there every week then for no specific reason stopped. I am getting back to doing it now and then. I decided to eat at multiple places. My first stop was Crif Dog but I ended up not eating there. A new Australian place opened next door and I decided to give it a try. What is Australian food? Sausage rolls, meat pies, and vegemite. My Gentle Readers should know which I had. Yes the vegemite. You didn't fall for that did you? I don't eat green food. It's a religious thing. I of course had a sausage roll. My next stop was dessert at the crepe place across the street, the Crooked Tree. I've passed it so many times without going in. This time I did I had a chocolate, peanut butter, and fluff crepe, essentially a MannaFest Destiny. It was delicious.

After giving my tummy that treat I gave one to my brain, I went to East Village Books. Iti s one of the main reasons I have over a thousand books. Every time I go I can find great books for $2. This time I picked up "The Old Curiosity Shop" by Charles Dickens and "The Adventures of Marco Polo" by Marco Polo as told to Rustichello da Pisa . That booked changed the world. Europe emerged from its cocoon and entered the age of exploration.

After the meat and the dessert I still hand one more course, the potato. I went to Pomme Frites. I didn't get my usual potatoes with some dipping sauce. I decided to try poutine for the first time. Anyone not know what it is? It's a Quebecois dish; French fries and curds with chicken gravy. Sounds delightful doesn't it. It looks like several people threw their meals out on top of each other. It tasted pretty good. Then I got inspired. There was hot sauce on my table. I added just a dash and it made the taste come alive. I know the poutiniacs are probably cringing at that thought and getting ready to stone me as a blasphemer but give it a try. So now I have a new item in my diet. I wonder if I can make it at home. I probably won't as I don't like frying at home. I make healthier potatoes. Frying is for eating out.

That was my afternoon and evening in the East Village. I'll once again write about today's adventures tomorrow.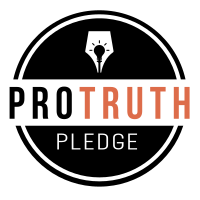 I signed the Pro-Truth Pledge:
please hold me accountable.







Deni Turned to Color - January 13, 2018
Enough - January 12, 2018
Found in Cyberspace - January 11, 2018
Microwave Detecting and Ranging - January 10, 2018
Return of the Jedi References - January 09, 2018



creative commons
This work is licensed under a Creative Commons Attribution-Noncommercial-Share Alike 3.0 License.
Horvendile January 14, 2013




Follow on Feedly