I became insane with long intervals of horrible sanity.
Edgar Allen Poe
The trouble with fighting for human freedom is that one spends most of one's time defending scoundrels. For it is against scoundrels that oppressive laws are first aimed, and oppression must be stopped at the beginning if it is to be stopped at all.
- H. L. Mencken
Many people would sooner die than think; In fact, they do so
-Bertrand Russell
What I have been telling you, from alpha to omega, what is the one great thing the sigil taught me — that everything in life is miraculous. For the sigil taught me that it rests within the power of each of us to awaken at will from a dragging nightmare of life made up of unimportant tasks and tedious useless little habits, to see life as it really is, and to rejoice in its exquisite wonderfulness. If the sigil were proved to be the top of a tomato-can, it would not alter that big fact, nor my fixed faith. No Harrowby, the common names we call things by do not matter — except to show how very dull we are ...
-James Branch Cabell
January 09, 2013 - 11:45 a.m.
Microwave Object Detection System
I am starting this at 9:59. I'd prefer to start before 9 AM but I can live with 10.
So know all the stuff I had to do yesterday? Getting my prescription, picking up my mail, and refilling my prescription, I got none of them done. I left late and didn't have time to wait for the prescription as I couldn't get it immediately. Then there was a delay on the train and I couldn't get to the post office before it closed. I forgot to call in the prescription and didn't have the bottle so I couldn't do that either. That did leave me more time to eat dinner and had a sit down meal at Mikey's. I still got to the The Living Room before six.
Why was I there? Some of My Gentle Listeners know without being told that the second Tuesday of every month I go to John Platt's On Your Radar. John's guests this month were Miles to Dayton, Josh Joffen, and Marci Geller. The common bond is Long Island. I've known Josh and Marci for a long time I discovered Miles to Dayton at Falcon Ridge this year but don't know them personally.
Before I went in I saw Cara, the WfUV member director at the bar. There was a Marquee Member show at Rockwood a few blocks away and she just came by to say hi. That was nice.
I got there long before doors opened but as usual just walked in to claim my seat. Rank has its privileges. I saw someone I didn't know sitting at my table. I walked over, introduced myself and said, "You must be in Miles to Dayton." He was. Jonathan Preddice. I should have known him as I have seen him closer up at NERFA playing cello with my friends. There was a gaggle of cellists at NERFA. You probably didn't know that was the collective noun.
For some reason everyone came in before doors on a day where sound check was late. That worked out well for me as I had more time to socialize with my friends that way. There was Lori not LORi, Rona & Bob, Richard & Viki, Jay, Mike, Dan & Phyllis, Coco & Bruce, Laura, Jeremiah, Marci's band, Mark Dann and Marshal Rosenberg, and the ubiquitous people I'm forgetting. Mark and Marshal were the Budgiedome house band in 2011. I got a text from Katherine that she was running late and that I should save a seat for her. At one point Jay commented that he knew almost everyone there but Miles to Dayton and it was the same with me. I even knew the waitress, it was Lauraly. I think I figured out why I have trouble getting her name to the front of my brain. I always know who she is but I always hesitate on the name. It's the spelling, I see it as Laura-Lee but know it is pronounced like Lorelei. Despite the mental glitch it's always a joy to see her. This was her first On Your Radar.
It's running late and I have to do all the things I didn't do yesterday so I'm going to compress things more than usual. Marci did a song that was a tribute to Jack Hardy where she was joined by Jeremiah. Lauraly was in Jack's songwriter's exchange so thqat meant a lot to her. I met Jeremiah at the first Jack Hardy memorial at Christopher Street. Marci gave the song a long introduction and I was so tempted to shout out Jack's signature, "Shut up and Sing" but was afraid that anyone that didn't know Jack might just think I was being rude not paying tribute.
How did I not notice before that Josh pronounces it Antiga not Antigua in his song. I meant to ask him if that's the right pronunciation or does he do it so the song scans better.
Halfway through their set it struck me that Miles to Dayton reminds me of early Eddie from Ohio. it isn't so much the sound, M2D is much more instrumentally driven with a fiddle, but their energy and spirit. Instead of Brian doing a drum solo ala Eddie he did a duo with Marshal on the hand drums. EFO fans need to check them out. I need to see them more.
When Katherine texted me that she's be late I told her that I'd create a disturbance to hold up the show. I tried to trip Josh on his way to the stage and missed but she still got there before his first song. Josh stop giving me that dirty look.
After the show I did my usual post show socializing and saw the Chick contingent, Catherine and Karyn and rooster Claude. I of course grabbed my hugs. Damon came straight from the Marquee Member show. I saw Shelley on the way out too.
Katherine and I went out for a bite at the diner that probably has a name though I don't know it, on Houston. Diner's are often like that, they are simply "the diner." Or is that just me and everyone else knows their names?
I enjoy post-concert dinners just about as much as I enjoy concerts. What makes it special? I know I'm not the only one that feels that way. This did miss being ridiculously late which is somehow part of the appeal. We made up for that with great conversation. We geeked out discussing harmony. We are still playing getting to know you and discovering much of either other's character and a little of our history. Do you know who I just paraphrased? We continued the conversation on the subway.
I realized that at least if I have company on the train the easiest way for me to get back is to just take the F train and walk from Church Ave. I did that yesterday and tried to count how many steps it was back to the Last Homely House West of the Mountains but then lost track when I stopped to take a picture of Christmas lights. I did it again last night. My guess was that it was be 1600 steps, 800 paces. It was 1578 steps. I meant to check to see how big that made my average pace. I estimated 5' 4". Let me see if I'm right. According to Google Maps I walked 0.8 miles. that's 4220 feet. I took 1578 feet which is 789 paces. 4220/789 make it 5.34 feet per pace. That's 5 feet 4.2 inches. Am I good or am I good? Oh wait, I don't mean good I mean ubergeeky. Why do people put up with me? Right because I'm a sexy sexy monotreme.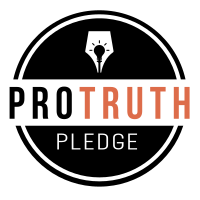 I signed the Pro-Truth Pledge:
please hold me accountable.







Video Didn't Kill the Blogging Star - May 18, 2018
Blue Jays Feel Mjollner - May 16, 2018
We're Right and You're Evil - May 15, 2018
Us and Them - May 14, 2018
Pesky Kat - May 13, 2018



creative commons
This work is licensed under a Creative Commons Attribution-Noncommercial-Share Alike 3.0 License.
Horvendile January 09, 2013




Follow on Feedly