I became insane with long intervals of horrible sanity.
Edgar Allen Poe
The trouble with fighting for human freedom is that one spends most of one's time defending scoundrels. For it is against scoundrels that oppressive laws are first aimed, and oppression must be stopped at the beginning if it is to be stopped at all.
- H. L. Mencken
Many people would sooner die than think; In fact, they do so
-Bertrand Russell
What I have been telling you, from alpha to omega, what is the one great thing the sigil taught me — that everything in life is miraculous. For the sigil taught me that it rests within the power of each of us to awaken at will from a dragging nightmare of life made up of unimportant tasks and tedious useless little habits, to see life as it really is, and to rejoice in its exquisite wonderfulness. If the sigil were proved to be the top of a tomato-can, it would not alter that big fact, nor my fixed faith. No Harrowby, the common names we call things by do not matter — except to show how very dull we are ...
-James Branch Cabell
January 07, 2013 - 10:55 a.m.
For Pete's Sake I need Maura the Kennedys.
Sigh. I tried to get to sleep early and it didn't work. I set my alarm to get me up at 8:30 so maybe tomorrow I'll be asleep before 1 AM like I want,. Last night I tried, had some anxiety and it was well after 3 AM when I joined Nemo in slumberland. Then I was up again at 5:30 but after a bathroom visit fell asleep quickly.
Yesterday's agenda was highlighted by seeing the Kennedys at the Sunday Concert Series on the SUNY Stony Brook campus. Getting there was a bit of adventure. I had it on my calendar for 7 PM so there was no rush, I got up at 9 as I planned and Elrond made breakfast for the Last Homely House West of the Mountains. The scrambled eggs were amazingly creamy. It must be Elven magic. After that I went to my room to listen to John Platt's "On Your Radar." I sent Maura an email to confirm that I was doing merch and added, "see you tonight." She wrote back and said "The show is at 2 PM." Stony Brook is far even by car. I had to take the subway to the LIRR and then take 3 trains. My original plan was to take the LIRR or Rockville Center and go with Fred but he didn't answer when I called. I should have planned this out earlier. I checked the LIRR times at 11:14 and had to make an 11:52 train. I wasn't even dressed. I threw on some clothes, made myself presentable, not my usual sexy spiny monotreme standard, in the bathroom and raced out the door. Arwen was leaving then too so I didn't have to lock the door behind me. I walked quickly, not ran, to the subway. The train pulled in as I walked down the stairs. When was on the train I checked with Google maps and it didn't think I could make the train. The next one would get me in an hour late, I thought I had a chance. I got to Atlantic Terminal and raced through the station. I ran without hitting anyone. I got my ticket and ran to the train. I made it by 30 seconds or so. Yes that is two days in a row I left late and just made a train. I did the same thing when I took the LIRR out Gene and Isabel for their last house concert. That day I said I became the old LIRR logo. Gene remembered his name, Dashing Dan.


To make the train I couldn't stop for anything. I realized I forgot my bag with my book and water in it. I couldn't go back so I had to do a two hour commute without it. I could have finished my book yesterday. I'd have liked that. I also had no cash on me. When I got to Jamaica I had a six minute wait for the connecting train so I got cash and a bottle of water. I hate buying water but I needed it. I couldn't find a fountain.

I had to change trains once again in Huntington. Thanks to NIMBY, they have not electrified the line after that so I had to switch to a diesel. It's a great example of dysfunctional government.

Once I got to the campus I had to find the University Cafe. I have been there many times but always by car. I used the map on my phone but it got screwy at one point, I was sure I knew how to go by then and it said to turn away. The problem is where there were paths. I asked a student and found I was right. The next problem was because of construction I couldn't enter the building from where I wanted to. In a sense the student was wrong because if I had walked around another building like I thought was right I could have. the way she sent me was to the right building but the wrong part of it. The different parts don't connect well. The passageway I knew was closed. That's what I was afraid of. I tried to find another way through and hit a dead end at the ballroom. I ended up going outside and walked all around the building to the main entrance to the cafe. that meant I walked the entire perimeter of the building.

I did make it with s few minutes to spare. When I knew I'd be late I texted Fred and asked him to pinch hit for me and to the Kennedys telling them that Fred would do the merch till I got there. I went in search of the bathroom and when it was locked went looking for another. I opened the door and found I was in the ballroom. The one that had blocked my way. Pete and Maura were there prepping for the show. So I could have gone that way but it really isn't supposed to be open to the public. It meant walking through the green room. .

This is so me, 864 words and I haven't gotten to the concert. Maura looked even more stunning than usual. OK I'm not sure if that is possible. You can't be more stunning than the absolute, stunning. At least I saw it as a new outfit that looked great. I was about to say something when she said to me "this is your fault." I was puzzled but she explained it was because I had written her that when theWfUV question of the day was about best dressed musicians I picked her. She felt she needed to live up to that. Did she succeed, you can judge for yourself though y photos aren't very good.

Pete was stylin' too.
Oh there was music too. Can you believe it? It was mainly request, show. They did one song Maura wrote for her mother that I don't remember ever hearing. I always love the Kennedys, but this seemed like a particularly good show. The CD sales reflected it. I'm pretty sure I sold more yesterday than I ever have at that venue.
There was an article in the Times about how people change more than they think they will that I had major issues with. I know my musical tastes don't change that much,. It is rare that I'll stop loving music that I ever loved. I still get a thrill listening to the Art Rock that I listened to the most in college. Musical fashion changed, not me. I listened to folk then too, lots of it. Now there is more to hear live, or at least I know where to find it now. I've known the Kennedys for 19 years. They have been favorites from day 1. They are still favorites. Yes their music has evolved. Appropriate as one of their albums is Evoolver But I love "Fortune Teller Road" from the first album as much now as then, Someone requested "Angel Cry" which I haven't heard in ages. I remember hearing it live when they opened for Annie Haslam as she has a song that uses the same Faure melody. I was confused about the date as I remember talking to Linda,, an Annie Fan about it and I thought she said the only songs she knew of their was "the one that WFUV plays" and she meant "River of Falling Stars" the title track on their first album. But Angel Cries was on their third album and WFUV played songs from Life is Large their second,. Maybe they opened for Annie twice or maybe the first time it was Renaissance. I'll never figure it out. But that's not the point. The point is that my tastes have stayed constant. I've been friends with Pete and Maura for only 13 or 14 years or so but I still love them as people too. Somehow they still like me too. Good thing. You know I never understand how anyone puts up with me.
After the show Fred and I stayed, sold the merch, did the money check and head out. I can still navigate my way out by car without a problem. Fred drove me to Rockville Center where it takes only two trains to get home. Our timing was great. I only had to wait 6 minutes. The transfer at Jamaica was easier as my train was right across the platform and left almost immediately. I stopped at Popeye's in Flatbush for a quick dinner.
Today's agenda include seeing Sometymes Why for the first time in ages. As you can tell I deal with misfortune by feeding my soul. Just because I'm blind, homeless, and have an anxiety disorder doesn't mean I have to be unhappy.
Stupid anxiety is part of why I couldn't sleep. I'm having trouble now reading an email from a friend that I know doesn't say anything bad but it might make me feel like I'm inconveniencing the friend because of my procrastination due to my anxiety. It all fits together which is nice but not worth all the tsuris. .
Bah, I've written so much but should write a bit more. I was feeling particularly good the other day and can't remember why. I had the anxiety beaten back. I felt like so confident, lik,e there was no challenge I wasn't up to. I want that back. Well it's something to deal with in therapy today. Oddly thoughts of therapy made me hungry. I think I should have something special for dinner. I'll think about it. Now I better post this so I can have breakfast.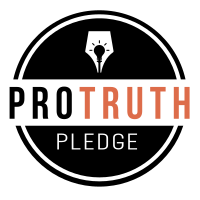 I signed the Pro-Truth Pledge:
please hold me accountable.







A Tale of Two Drivers - January 06, 2018
Let Me Explain - January 05, 2018
Shopping Cart of Shove - January 04, 2018
From Heartache to God - January 03, 2018
The New Year in the County of Kings - January 02, 2018



creative commons
This work is licensed under a Creative Commons Attribution-Noncommercial-Share Alike 3.0 License.
Horvendile January 07, 2013




Follow on Feedly