I became insane with long intervals of horrible sanity.
Edgar Allen Poe
The trouble with fighting for human freedom is that one spends most of one's time defending scoundrels. For it is against scoundrels that oppressive laws are first aimed, and oppression must be stopped at the beginning if it is to be stopped at all.
- H. L. Mencken
Many people would sooner die than think; In fact, they do so
-Bertrand Russell
What I have been telling you, from alpha to omega, what is the one great thing the sigil taught me — that everything in life is miraculous. For the sigil taught me that it rests within the power of each of us to awaken at will from a dragging nightmare of life made up of unimportant tasks and tedious useless little habits, to see life as it really is, and to rejoice in its exquisite wonderfulness. If the sigil were proved to be the top of a tomato-can, it would not alter that big fact, nor my fixed faith. No Harrowby, the common names we call things by do not matter — except to show how very dull we are ...
-James Branch Cabell
October 20, 2012 - 10:19 a.m.
Spinning Devil
I forgot to write earlier now I have to rush. It's been a busy day so it's understandable.
I spent almost all of yesterday in Hogwarts. It has been so long that I felt comfortable spending the day at home doing nothing that I had to take advantage of it. I went out to get some rolls and olive oil at Trader Joe's and that's it. The rest of the day I spent inside. The only time i left the apartment was to do laundry. I got to cook dinner, it was adouille sausage, potato, and garlic soup with a chicken stock base. It was wonderful
Today I was off to school. Once again the WiFi was out in the morning when I wanted to post the Question of the Day. I ended up leaving early and doing it from school. I didn't even make breakfast at home.
I covered tons of ground in my morning class but got hung up with the afternoon class. Their lack of preparation was showing. Students admitted that they didn't know the multiplication table. They acted like it was ridiculous that i asked them to memorize the quadratic identities. I assured them that thousands of people have memorized it over the centuries and that they were more than up to the task.
They had trouble doing simple substitutions. When they had to plug in A = x and B = 2 into 3A2B/sup> they were at a total loss. Several people asked where the 2 came from. It was in the problem and they just couldn't see it.
I spent the entire break talking to one of my colleagues. He was great to talk to. He used to be a sound engineer. He worked on a Yes album. He worked adapting albums for 8 track. We talked of shoes and ships and sealing wax ... He was so interesting I forgot to meet Alan who had a prescription for me. I picked it up after school Alan had already left.
I got paid today and promptly deposited it in the bank. That aspect of my anxiety seems to be gone.
When I got home today I finished off the soup. How come soup is better the second day? Does that mean I should cook it longer the first day?
Tonight I'm going to see Spuyten Duyvil. That is no longer true. I had to leave before I could write anything else so now it's Saturday morning and I've already seen Spuyten Duyvil. They played at the Our Times Coffeehouse in Garden City. It's one of the suburban coffeehouses that is easy to reach via the Long Island Railroad. It's a half a mile walk from the busiest station on the Island. As I was walking I realized that I wasn't sure if I were merching the show. My life has been in a bit of disarray. I figured I'd go and find out when I got there. I was pretty sure that even if I hadn't arranged it beforehand I could do it. I still don't know if we arranged for me to do merch. I just know that when I arrived Beth set me up. If I'm there I might as well be selling and let the band concentrate on performing.
Fred showed up a little after I did for exactly the same reason that I was always there when I drove. The lot is small and if you aren't there early you have to find parking on the street. He took the seat next to mine and hung out with me at the merch table. I even managed to sell some CDs and t-shirts before the show. I'm good.
I wish I had a camera with me. The place was done up for Halloween. There was a big Frankenstein statue. I hope you realize that isn't true. That what I said was ridiculous. There was a big Frankenstein's monster statue. How would you know it was Doctor Frankenstein unless it looked like Colin Clive? A guy in a lab coat could be a friend of Doctor Doofenschmirtz.
We used a small skeleton and a monster of indeterminate type to model a tank top and t-shirt. That's what I wanted a picture of. I should have worn my shirt. Now that would be a scary model.
Spuyten Duyvil is one of those bands that is always even better than I remember. They make me feel good. In one way they remind me of two bands you would probably not associate with them or each other, Moxy Fruvous and the Ramones. What is the common bond? That a huge part of the fun is seeing how much they enjoy themselves on stage. The members of Spuyten Duyvil are far better musicians than either of the other bands and the styles of music couldn't be more different but the contagious pleasure is the same.
The band is an eight piece and as sometimes happens with that many people not all of them could make it. Rik was replaced on lap steel by Mark something or other. Like me accurate reporting? He had never even met them before yet fit right in and had immediate chemistry especially with Efrat on the fiddle.
Jim on the harmonica wasn't directly replaced but they did add Steve on assorted, and I do mean assorted percussion. He even played train whistle on Freight Train.. the show ran long and right after I counted out the merch Fred drove me to the train station. I didn't even have time to find out when the next train was. I remembered from the last few times I as there it was getting close. When we got there a train was in the station. I missed it. I didn't have time to cross over to the other side. No problem; Another train came in 12 minutes.
When I got home I realized that I hadn't seen mini-Hagrid all day. It was late and I thought she might be asleep. She wasn't so we had some time to talk and for me to have something to drink. No not alcohol. I actually had milk. She introduced me to David Sedaris. Now I've come across him before but I never remember who he is. I confuse him with Andy Serkis, Gollum from the Lord of the Rings movies. Yes I'm pretty much hopeless. It's not easy not having a brain.
Today I'd like to go to my storage and get some things I need but haven't found someone that can give me a ride. Can you?
Now I'm going to make poached eggs with Canadian bacon for breakfast. In the next few says I'm going to take a subway trip to Pathmark and see if I can get Taylor ham and inexpensive bacon. Yes I'm willing to make a special trip for pork products. I really am a bad Jew. But if I do well here at Hogwarts I can be a good wizard.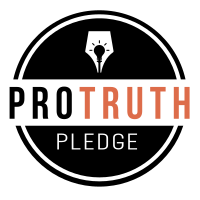 I signed the Pro-Truth Pledge:
please hold me accountable.







Video Didn't Kill the Blogging Star - May 18, 2018
Blue Jays Feel Mjollner - May 16, 2018
We're Right and You're Evil - May 15, 2018
Us and Them - May 14, 2018
Pesky Kat - May 13, 2018



creative commons
This work is licensed under a Creative Commons Attribution-Noncommercial-Share Alike 3.0 License.
Horvendile October 20, 2012




Follow on Feedly