I became insane with long intervals of horrible sanity.
Edgar Allen Poe
The trouble with fighting for human freedom is that one spends most of one's time defending scoundrels. For it is against scoundrels that oppressive laws are first aimed, and oppression must be stopped at the beginning if it is to be stopped at all.
- H. L. Mencken
Many people would sooner die than think; In fact, they do so
-Bertrand Russell
What I have been telling you, from alpha to omega, what is the one great thing the sigil taught me — that everything in life is miraculous. For the sigil taught me that it rests within the power of each of us to awaken at will from a dragging nightmare of life made up of unimportant tasks and tedious useless little habits, to see life as it really is, and to rejoice in its exquisite wonderfulness. If the sigil were proved to be the top of a tomato-can, it would not alter that big fact, nor my fixed faith. No Harrowby, the common names we call things by do not matter — except to show how very dull we are ...
-James Branch Cabell
December 11, 2012 - 11:38 a.m.
The Three Not Tenors
I didn't write yesterday and I didn't catch that till it was too late to write. Now I have lots to do today and lots to write about. That isn't a good combination. Maybe I should have coffee before I write. No I'm going to be strong and fight through the fog and get this done
So now lets travel back to those halcyon days of this well day, Sunday. I'll cut right to the chase, the music. I won't even tell you that I had perfectly made bacon and eggs for breakfast.
I headed off after the unnamed breakfast, eaten after noon, for beautiful Brooklyn Heights and First Acoustics. The performers in order of appearance Jean Rohe, Meg Braun, and Carolann Solebello. I spent the afternoon with three great singer/songwriter/friend/beautiful women. Do I really need to write any more? You're giving me looks so I guess I do.
I know why you gave me looks, I didn't talk about the commute. I know how you look forward to that. There are multiple ways I can get there on the subway and the best route is determined by the train schedule. This is where I love Google Maps and my phone. I put in where I'm going and it tells me the fastest path. It was the
to High Street. It's gotten to the point where I don't have to think about how to walk there from any of the trains. This season First Acoustics is my home away from home. I guess that makes Coco and Bruce who run it family. That sounds right. They are certainly kindred spirits. I got there hung out with Coco, grabbed a table for Fred and me and went back to the Green Room. As soon as I got there I was given the job of determining the order they'd go on. Do you think I thought deeply about how their music would segue from one to the other? Of course not,. I essentially flipped a coin. I assigned each of them a number from 1 to 3, used the tenths of a second digit on my phone's stopwatch, and reduced it mod 3. Based on how they were seated Carolann was 1, Jean 2, and Meg 3. The number that came up was 8, so who went on first? Why do I always see the same hands up? 8≡2 mod 3 so the order was Jean, Meg, then Carolann. To make things "fair" I determined that if 0 came up I'd do it again, otherwise Meg would have had a 0.4 chance of going first and the other two only a 0.3 chance. You're giving me looks again.
It was Sunday afternoon and the weather to use the technical term was yucky yet quite a few people showed up for the show. I even knew some of them, Bob, Stephanie,( I remembered her name!), Fred of course, Pat and Ellen, and and and those wonderful people that gave me so much pleasure that they blew out my memory circuits.
God I've written 500 words and the music hasn't started on Sunday. Good thing I have written about the performers often or in Jean's case recently so maybe I can get by with saying less. This was the first time I have seen Jean solo. She's like a totally different performer than with her band, which often has eight pieces. It isn't just the arrangements that are different it's the material. She sings different songs. Her music becomes less ethereal and more quirky and funny. When she writes or sings a song it belongs to her. There's a reason for her to perform it because nobody else is going to say the same thing the same way.
Now comes the tougher part, writing about Meg and Carolann. I see them perform all the time and see them socially even more. What's left for me to write? Well there is one thing I noticed in Carolann's set. She often has a story about the genesis of the song. They come from a specific event in her life. Yet the songs don't come across as confessional singer/songwriter songs. They are not all "That's enough about me, what do you think about me" songs. She polishes the songs till their origin is unimportant. She could just as well have been writing about other people or people that she made up. They aren't bearing her soul but showing us our own. Carolann has a wonderful soul but what she writes is more universal. I was talking to Chuck and Mira aka The Sea the Sea about this. They work on a song till no matter what the subject matter it is no longer totally personal.
Unusually for me I was noticing Meg's singing more than her songwriting. Maybe it's because she ended with a gorgeous rendition of Silent Night maybe it's because she started with older songs that I know so well. But what I came away with is what a powerful singing she is. You have to sit up and take notice.
I of course did the merch for the show and managed to keep the three tills separate. That's always the tough part. Jean only had one CD and Meg and Carolann two. I know them well enough that I could make informed recommendations to those that asked.
After the show my Google told me to take the 2 to the 1. That meant walking across 23rd Street which inspired my dinner plan. I ate at Rub BBQ which I have passed many times without going in. It's a bit pricier than I usually go for but decided I can spend $20 on one meal now and then. I had the brisket with fries and cornbread and it was well worth the exactly $20 that I spent. I'm going to have to go back there.
When I got home I had to finish writing my test. So guess what I'm busy doing the rest of the today. I did an excellent job if I have to say so myself. And I got to put four chicks with dip in two word problems. I cheated a bit as using the name "Allison" covers two chicks. I didn't use last names. The others were Honor and Anna. I promised Anna I'd include her question. Her father is a mathematician. I might have to scan my answer key at school so you can see my stick figure rendition of Honor. I always draw diagrams on motion problems.
I'm going to leave this off here, have breakfast, do some grading then write about yesterday later when I've gotten a significant amount of work done.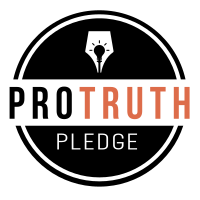 I signed the Pro-Truth Pledge:
please hold me accountable.







A Frank Discussion of Franken - December 12, 2017
Side by Side by Darlingside - December 11, 2017
Dave and Gillian, Not Gillian and Dave - December 08, 2017
The Blue Grass of the Lower East Side - December 05, 2017
Jazz Jumping on the Subway - December 04, 2017



creative commons
This work is licensed under a Creative Commons Attribution-Noncommercial-Share Alike 3.0 License.
Horvendile December 11, 2012




Follow on Feedly