I became insane with long intervals of horrible sanity.
Edgar Allen Poe
The trouble with fighting for human freedom is that one spends most of one's time defending scoundrels. For it is against scoundrels that oppressive laws are first aimed, and oppression must be stopped at the beginning if it is to be stopped at all.
- H. L. Mencken
Many people would sooner die than think; In fact, they do so
-Bertrand Russell
What I have been telling you, from alpha to omega, what is the one great thing the sigil taught me — that everything in life is miraculous. For the sigil taught me that it rests within the power of each of us to awaken at will from a dragging nightmare of life made up of unimportant tasks and tedious useless little habits, to see life as it really is, and to rejoice in its exquisite wonderfulness. If the sigil were proved to be the top of a tomato-can, it would not alter that big fact, nor my fixed faith. No Harrowby, the common names we call things by do not matter — except to show how very dull we are ...
-James Branch Cabell
December 09, 2012 - 12:20 p.m.
From Coast to Coast
You're in luck, no more philosophizing things are back to normal, I heard music last night, a double header. First up was The Sea the Sea at Caffe Vivaldi. I love when I can walk to a show. I thought it was at 8:00 so wanted to get there at 7:30 so I could get settled and talk to Chuck & Mira aka the Sea the Sea, and Gene who was meeting me at there. When I got there the music was about to start, it wasn't the Sea the Sea. It was the act before The Sea the Sea. I had the time off by half an hour, they went on at 8:30. I didn't want to sit there by myself so I went out and texted Gene asking him when he was going to get there. Then I went for a walk. I got just around the corner and ran into Chuck and Mira. While we were talking Gene showed up. We talked outside for a while then Gene went in to eat and I joined him. I already had pizza but got dessert, chocolate mousse! The place was crowded but people got up soon after we walked in and found seats on opposite sides of the long table near the front.
The band was forgettable and I have pretty much forgotten them. When they were finished more people got up and new people walked in and I moved to let a couple sit next to each other and I sat next to Gene. The couple kept thanking me and I was just happy that I could hear Gene easier. That's a plot point. It was hard to hear Gene from across the table.
When The Sea The Sea took the stage, well front of the room the crowd did not quiet down. They did something that I though very smart, starting with their soft a cappella version of Bye Bye Blackbird. It took a while but people started to feel self-conscious and settled down. Too bad that didn't last. For most of the set the audience was louder than the music. For the first act the loud people were there to eat dinner and didn't even know musicians would be playing. For The Sea the Sea the loudest people were there to hear the next act and even worse, were the next act. Musicians should know better. After getting the glare of death from me one of them tried to shh people to no effect and was soon back to talking.
Through it all Chuck and Mira just kept singing and playing beautifully. Even with the distractions they captivated me. Next time they are in the City I'm going to make sure that my friends know about it and go to the show. That means you.
After the show Gene and I said goodbye and made a quick getaway. Yes I actually got out of their fast. Why? We wanted to race up from Greenwich Village to Columbia University to see Anthony da Costa and John Elliott. We actually took a cab so we could make it fast. We saw the second half of Anthony's set.
When we got to the PostCrypt the place was packed and we stood by the door. While we were there John joined us. We said hello but of course didn't have a loud conversation because we aren't the rude people from the other show. When Anthony was done we found a couple of seats in the corner and I talked to John some more. But first I got coffee with eggnog as creamer on Anthony's recommendation. That was quite good. Oh and I talked to and got hugs from Laurely and Emilyn. Why is it with Anthony and cute girls with strangely placed "y"s in their name?
Anthony still has tendonitis and can't play guitar and someone played for him. I'm starting to consider that the norm. I'm starting to like it.
I've known Anthony for ages, a quarter of his life. I've seen him perform countless times, literally, I haven't counted. So the thing about him singing without playing is that it makes me listen with a fresh not ear but mind. It makes me take note of how brilliant his songwriting is. I love his use of language. It's good to be reminded how distinctive it is.
Then came John. He lives on the West coast and doesn't play hear often so there is no way to not notice how distinctive he is. He has this deceptively beautiful voice. He's a crooner. He could be singing Henry Mancini songs. But he doesn't. Nobody writes like John. The closest to my ears is Dan Bern. He creates his own esthetic as he goes and to me it seems totally natural. Not sure how the rest of the world feels. If you ask the musicians and presenters that know him they all adore his music. They all voted for him in the Emerging Artist Showcase at Falcon Ridge when he played. I'm not sure if who else did as he didn't win. Like Anaïs Mitchell he's a musician's musician. You need to see him and decide for yourself. I talked to Chuck and Mira last week and last night about music that you need to actually listen and pay attention to, to appreciate. It isn't pretty background music even if it is pretty. That's John. If you make the effort to listen closely you'll be richly rewarded. He's playing two gigs on Monday. At 7 he'll be at the Living Room and at 11 at Rockwood. I'll be at the early show. You should catch one of them if you can.
After the show Gene and I headed downtown on the 1 train. Gene got off at Penn Station and I took it too more stops and walked a few blocks to get home.
I love nights like this. I heard three great musicans and got to hang out all night with Gene. We got to talk about two of our shared passions, baseball and music. There aren't a lot of people that can get a Hobie Landrith reference. Can you?
Another fun day of music today. I'm going to First Acoustics to hear "Brooklyn Women of Song;" Carolann Solebello, Meg Braun, and Jean Rohe. I get to not only hear three great musicians but hang out with them and Coco and Bruce and whatever other friends of mine show up. That could be you. That should be you.
Ever notice I get sort of enthusiastic about things? Know what the key is? It isn't thinking everything is great. Just the opposite. I think most things are crap. I then make sure to only spend my time doing the things that aren't.
One last thing, get the title? Just think about the names of two of the performers.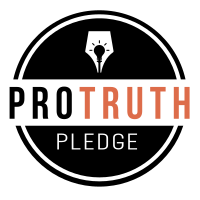 I signed the Pro-Truth Pledge:
please hold me accountable.







A Frank Discussion of Franken - December 12, 2017
Side by Side by Darlingside - December 11, 2017
Dave and Gillian, Not Gillian and Dave - December 08, 2017
The Blue Grass of the Lower East Side - December 05, 2017
Jazz Jumping on the Subway - December 04, 2017



creative commons
This work is licensed under a Creative Commons Attribution-Noncommercial-Share Alike 3.0 License.
Horvendile December 09, 2012




Follow on Feedly