I became insane with long intervals of horrible sanity.
Edgar Allen Poe
The trouble with fighting for human freedom is that one spends most of one's time defending scoundrels. For it is against scoundrels that oppressive laws are first aimed, and oppression must be stopped at the beginning if it is to be stopped at all.
- H. L. Mencken
Many people would sooner die than think; In fact, they do so
-Bertrand Russell
What I have been telling you, from alpha to omega, what is the one great thing the sigil taught me — that everything in life is miraculous. For the sigil taught me that it rests within the power of each of us to awaken at will from a dragging nightmare of life made up of unimportant tasks and tedious useless little habits, to see life as it really is, and to rejoice in its exquisite wonderfulness. If the sigil were proved to be the top of a tomato-can, it would not alter that big fact, nor my fixed faith. No Harrowby, the common names we call things by do not matter — except to show how very dull we are ...
-James Branch Cabell
February 23, 2012 - 4:13 p.m.
So Far So Bule
I'm starting to write only 18 minutes late. That's not too bad. I like starting to write by nine and finishing by ten. I rarely do that of course but there is rarely a good reason not to.
I pretty much vegetated all day yesterday after I updated. At least I made dinner early enough so I could eat at home before heading out for the evening. That is one of the great advantages of having leftover soup. Leftover soup is a good band name. I had blackened chicken breast on a roll with it. That's about as an enjoyable dinner as I make.
Where did I go last night? City Winery to see Jill Sobule. and Vance Gilbert. I hadn't been to the Winery in over a year and here was back at it again in less than a week. I was there on Sunday for Red Molly.
This was my first time at a gig there that I actually paid for. I've always managed to get comped the other times. The shows aren't that expensive and there's no minimum so I should go more often. It's very convenient just a short block from the subway. I get there in less than an hour. For those of you out of New York that probably doesn't sound close. For a person living in Queens it is.
It's also been over a year since I've seen Jill. That's too long. I've been a fan of hers for 17 years.
She is one of the performers I don't share with people. You'd think after seeing her so many times and for so long I'd have made friends at the shows but I haven't. I go by myself and if I find someone I know there that's great but I don't have a Jill Sobule crowd. I don't know how these dynamics develop but they do. I also don't talk to Jill much or at all. How did that happen? I always feel a connection with her. She's one of my people, yet I'm not sure if she knows who I am at all. Maybe to her I'm that annoying guy on Facebook that posts too much.
As I wasn't planning on doing much socializing and the commute is easy and predictable the seats are reserved. I tried to not get there too early. I failed. I still got there 25 minutes before show time. After being shown to my seat I didn't even give the room a quick run-down for friends but headed to the bathroom. So what happened. As I walked down the steps to the basement I saw Bob two feet away from me, on the other side of the railing. When I came back from the bathroom I stood on the steps and talked to him for a while. Then I saw Vance, guitar in hand and figured I'd better get back to my seat but I gave him a quick hello first.
When I bought my ticket I had no idea Vance was on the bill. I wasn't being stupid, he wasn't on the bill. He was a late addition. I wanted to make sure to talk to him because he's playing at the Christopher Street Coffee House next Thursday. I'm the artist liaison, so I figured it would be nice to introduce myself. I've met him before but I knew he didn't know who I was.
I don't know where I know Vance from. It could be from Falcon Ridge but something tells me I've known him longer than that.
Most of the crowd didn't know him and when people saw me talking to him they asked me about him. I like the way I put it to the woman sitting next to me. Vance is very fun. His song aren't funny, he's funny. I don't know anyone else who does what he does. It's basically a mix of standup comic and jazz influenced folk music. He goes out there and gets the audiences laughing in five seconds. His surest source of humor is that he is often the only black person; excuse me, "negro," in the room. That's of course actually a serious topic but he handles it perfectly. You'd think that his songs would then follow in the same vein, perhaps somewhere between Christine Lavin and Eric Schwartz. You'd be wrong if you did. His songs aren't about highlighting his wit but his voice and musicianship. The man plays a mean guitar and his voice is fine toned instrument that he knows how to play. He comes from the world of jazz and it shows. It just struck me that I'd love to hear him sing and play with Barnaby Bright.
The crowd around me loved him. The woman next to me told me I was right about him. I was happy that he promoted the Christopher Street show from the stage and I gave the information about it to everyone around me. We need to make up flyers and cards to hand out. I'm hoping to see some familiar faces there next week.
I'm having some trouble getting the timing of some things right in my head. I had another major round of socializing but I'm not sure if it was before Vance or during the break before Jill. Let's make believe it was during the break. First Marie came over to me. When I asked on Facebook if anyone else was going to be there she responded. I actively looked for her. I couldn't find her. Where was she? At the other end of my row of tables. She had her back to me which is why I didn't spot her.
Then when we were talking Kurt came by. I spotted him first and he stopped to talk. I was talking to the two of them and feeling more and more awkward. Why? Even though I knew exactly who they were I was blanking on both their names. I wanted to introduce them and couldn't. So what did I do? I fessed up. It helps having a reputation for not having a brain. People know it isn't personal when I can't remember their names.
Kurt went back to his seat and someone else comes up behind me and says hello. Who was it? Kat! She was sitting even closer. She was in the same seat as me one row of tables over. I had been looking at the back of her head all evening.
I didn't ask how she spotted me. I bet she heard my annoying voice above the crowd. In which case I was rewarded with a hug for being annoying. Who says there ain't no justice? I've known Kat for twelve and a half years. We met on Sunday morning at Falcon Ridge when she sat next to me at 7 AM to get a spot up front to see Moxy Früvous. She was a freshly minted high school grad then. Now she's a lawyer. You can insert your own lawyer joke here. She's been living in New York for a while but this was the first time we really got to hang out and talk. That was so nice.
There are times that I really enjoy being me. I can go to a show alone and have a stream of wonderful people come over and talk to me. Most of my life was nothing like that so I appreciate it.
Wow I've written 1263 words and Jill hasn't taken the stage yet. How did that happen? Oh right, it's me.
What can I say about Jill? She is one of the most brilliant, distinctive songwriters that I know. She's is someone I never have to ask, "Why am I listening to her?" Her songs could not come from anyone else. I think of her songs as funny but I'm not sure if that's the right word. They are filled with incongruous observations and they stimulate the parts of my brain I associate with humor but for the most part they aren't laugh out loud songs. They are ... they are ... they are what they are. She writes a lot about insecure people and insecure people making themselves feel secure. That's how she comes across personally. She's is unassuming and self doubting then rock out and do what she does with total confidence. She is so much fun. Her mother joined her on her song Big Shoes. Her mother wasn't there so how did she do it? By phone. Jill didn't call her. She didn't call Jill. Jill asked someone in the audience to call. A woman at my table two seats away did. Jill gave her mother's number in a stage whisper. Who else would do that? Then the woman with the phone went onstage and held the phone near the mic during the song.
If Jill knows me at all it's as the guy that sings along with her at shows. She always notices that when we are at a small venue. I always pray that doesn't mean she's thinking, "Will that guy shut up, he's off key!" I try and sing in a sotto voice except on the big sing alongs. Sorry I have to sing out on Underdog Victorious. The crowd did a better job on that than usual. I don't know how anyone resists. It's a great anthem for the outcast longing to belong in all of us.
Jill also appeals to the atheist in me. I don't get to say that very often at a concert. Waiting for the Rapture is wonderful.
She does many songs on gay themes yet I never think of her as a gay songwriter. That's just a setting for what she's really talking about. She gave the best response I've ever heard to a question about her sexual orientation. John Platt asked her about it on the radio and she said, "I've dated men, I've dated women, I just want a dog."
After the show I hung out some more with Kat then headed to the subway. I got on the platform and heard my name called. It was David and his wife. He's a WFUV volunteer. He was the only one I knew at the show that wasn't sitting right near me. He was at the other end of the venue. We only shared the subway for one stop as we both changed trains at West 4th street.
The ride home was easy and once again I was home in less than an hour. It was a great night of music and friends.
I have music lined up the next three nights. Then next week seven gigs in five consecutive nights. Tonight it's Barnaby Bright. I'll talk to Becky and Nathan about Vance.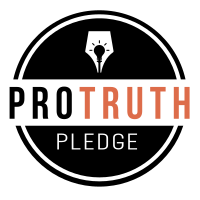 I signed the Pro-Truth Pledge:
please hold me accountable.







Video Didn't Kill the Blogging Star - May 18, 2018
Blue Jays Feel Mjollner - May 16, 2018
We're Right and You're Evil - May 15, 2018
Us and Them - May 14, 2018
Pesky Kat - May 13, 2018



creative commons
This work is licensed under a Creative Commons Attribution-Noncommercial-Share Alike 3.0 License.
Horvendile February 23, 2012




Follow on Feedly