I became insane with long intervals of horrible sanity.
Edgar Allen Poe
The trouble with fighting for human freedom is that one spends most of one's time defending scoundrels. For it is against scoundrels that oppressive laws are first aimed, and oppression must be stopped at the beginning if it is to be stopped at all.
- H. L. Mencken
Many people would sooner die than think; In fact, they do so
-Bertrand Russell
What I have been telling you, from alpha to omega, what is the one great thing the sigil taught me — that everything in life is miraculous. For the sigil taught me that it rests within the power of each of us to awaken at will from a dragging nightmare of life made up of unimportant tasks and tedious useless little habits, to see life as it really is, and to rejoice in its exquisite wonderfulness. If the sigil were proved to be the top of a tomato-can, it would not alter that big fact, nor my fixed faith. No Harrowby, the common names we call things by do not matter — except to show how very dull we are ...
-James Branch Cabell
November 15, 2012 - 11:49 p.m.
The Daisiest Daisy
It's late and I'm tired but I'm going to try and write or I'll keep falling farther and farther behind.
I spent most of today grading. I was good. I finished the test. The students did pretty well. I haven't computed the grades yet just counted how many points off. I'll put them in my grade book before class tomorrow and the spreadsheet computes the grade. Some people did fail though and those that did failed by a wide margin. I'm going to suggest that they drop the course. Hardly anyone ever takes me up on that offer but they should.
My reward for finishing the grading was that I got to see Zoë Lewis. She did her special Vagabonds show filled with special guests. I have been wanting to go to one for years but something has always turned up to stop me. Today I could walk to the show so one obstacle was removed. When I got there I found that they lost my reservation. luckily I got there early and was able to get a pretty good seat in the front of the back section. It was a Zoë Lewis show so people were friendly. I sat across from Beth and her daughter who must be around 5. They know Zoë from Provincetown. We were then joined by Zoë's friend Sharon who was at my house when Zoë played there. Sharon had a lot of fun playing with my ponytail. I loved that. That's a friendly crowd.
I want to make this short so I'll cut to the chase. I've seen her so many times what can I say that's new? This is what struck me. What makes Zoë so much fun and great art, is that she celebrates life. She told a story about being a kid living near the chalk cliffs in the south of England and the joy she took in the tidal pools. Where adult would say, "that's nice a tidal pool" she saw all the wonders in it, the barnacles, the lobsters, the crabs. All the little details that delight a child. And that fit in right with what I had already decided to write. The first thing I ever bonded over with Zoë was the old Doctor Who. She grew up watching it in England. There is an episode that I wrote about here that she must have seen then. It featured Jon Pertwee, the third Doctor. This is not a direct quote but the best I could do from my memory.

The Doctor is telling Jo about how when he was young he was depressed and went to see this wise old man to find the secret to life. The man said nothing, he just pointed to this flower, a weed. It was like a daisy. The old man said nothing but the Doctor looked at the daisy through the old man's eyes. He had never see such colors before. It was the "daisiest daisy" he had ever seen. Then he saw that the rocks weren't grey, they were green and brown. The snow was not ugly slush but brilliant white.
That's Zoë's genius; she is like the old man. She can not only see the wonders around us but she can share the give so that we can see them too. She makes us laugh. The first time we saw her Carey and I described her as Christine Lavin with toys. But she can also make us dance and sing and make ridiculous sounds. She gets us to live not just exist. That's genius. That's magic.

Zoë was joined by Mark Chenevert on clarinet, Kate Wolf on bass, Richard Lee on drums, Nathan Carver on musical saw, Natalia Zukerman on lap steel, Ilona Royce-Smithkin on eyelashes and MORE! I loved her with backup musicians. I've of course known Natalia for ages. I've only heard rumor of Ilona aka the eye lash lady. She's 92 and while Zoë can describe her I can't. Let's just say that she too lives life to the fullest. She closed the show Zoë accompanying her. The one song I knew was La Vie en Rose.

I recognized a woman at the next table from a photo that Jake took at NERFA. I didn't know who she was. After the show I went over to her and asked if she was at NERFA. she was, and was the woman I in the photo,. wE got to talking., Her name is Nora and she's in the band Timbala. I had thought I had seen them at "Take me to River" then I thought I was mistaken,. I wasn't. I did see them there the last two years. We got to talking. I found that she used to have a musical instrument store in the East Village. It is where I bought Carey and my nephew Max's didgeridoos. It is an amazingly small world and gets smaller. She got a ride home from NERFA with Barbara. She's played Urban H20 for Mark. Tomorrow she is playing at Two Moons with Carolann Solebello, a show I was already planning on going to. Lots of other NERFA people will be there too, I was going to walk home but I took the subway with Nora instead. You know I have trouble saying goodbye.

I'm going to say goodbye now though. I have to get to school early tomorrow to enter grades. Then I want to go food shopping before I go to Brooklyn for the show.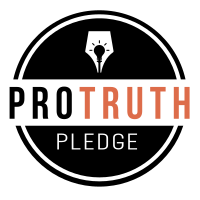 I signed the Pro-Truth Pledge:
please hold me accountable.







Memories: Not that Horrid Song - May 29, 2018
Wise Madness is Now In Session - May 28, 2018
The NFL and the First Amendment - May 27, 2018
On The Road Again - May 26, 2018
Oliver the Three-Eyed Crow - May 25, 2018



creative commons
This work is licensed under a Creative Commons Attribution-Noncommercial-Share Alike 3.0 License.
Horvendile November 15, 2012




Follow on Feedly