I became insane with long intervals of horrible sanity.
Edgar Allen Poe
The trouble with fighting for human freedom is that one spends most of one's time defending scoundrels. For it is against scoundrels that oppressive laws are first aimed, and oppression must be stopped at the beginning if it is to be stopped at all.
- H. L. Mencken
Many people would sooner die than think; In fact, they do so
-Bertrand Russell
What I have been telling you, from alpha to omega, what is the one great thing the sigil taught me — that everything in life is miraculous. For the sigil taught me that it rests within the power of each of us to awaken at will from a dragging nightmare of life made up of unimportant tasks and tedious useless little habits, to see life as it really is, and to rejoice in its exquisite wonderfulness. If the sigil were proved to be the top of a tomato-can, it would not alter that big fact, nor my fixed faith. No Harrowby, the common names we call things by do not matter — except to show how very dull we are ...
-James Branch Cabell
December 13, 2016 - 4:48 p.m.
Trump to Trump Protesting
I'm having a strange day so starting to write this late, 3:24. Part of it is having the house to myself. I put the TV on at 11:00 when I started to make breakfast and watched till 3:00; Doctor Who, Phineas & Ferb, and two episodes of Law and Order: Special Victims Unit. More importantly I felt lethargic. I ate before writing so I could have coffee to wake me up. I finished breakfast, finished two cups of coffee, and I was still fighting to stay awake. I took a nap. I woke up still tired. I had another cup of coffee. This isn't the med induced sleepiness I had before. It's the kind of thing you get with depression. The meds are fighting the depression and this is the only way it's affecting me. Or not. I have therapy tomorrow; I'll have something to talk about.
How do you feel about me giving mental health reports? I used to do this with my physical health. Many, perhaps most people, want to keep these things private; I feel the need to talk about it. I don't edit it out because it's also a public service. No matter the details of what I say, part of the message is that mental health issues are not something to be ashamed of. Neither is ending a sentence with a preposition.
I did something worth writing about yesterday; I went to a protest march. What were we rebelling against? What do you got? Or maybe it was Donald Trump. It was called Women & Allies – Nationwide Protest. I'm an ally so I went. Some of my best friends are women. Brianne told me about it and asked me to go. That's just want I needed, the outside impetus. I find it very easy to protest using the written word but I have a problem initiating action. This goes back to my mental health. It even started at a convenient place, Columbus Circle. That gave me a chance to stop at my PO box first. There was some confusion over where we were meeting but I finally found her, and the protest, on Central Park West, appropriately enough across the street from The Trump International. The March went from there to Trump Tower though we never actually made it to the tower. We couldn't see what happened but if I were in charge of keeping the president-elect safe I would not allow a mass gathering in front of the building he lives in, when it is right on the street, not safely behind security barriers. That's a very good reason for it to not be his official residence. You can't secure the building without inconveniencing New York.
When I found Brianne, she was with Carolann. I knew she might be there. I haven't protested in years but this was still a home game. I was in one of my neighborhoods, marching for a cause I believe in, with two of my favorite people in the world. We were joined by Brianne's friend Edith. I must interrupt this to tell you what just amused me. I made a typo, I left the "h" off Edith. My mistake was telling me to do what was necessary, Edit. Now back to things that are important.
We had very little notion of how things would run. We knew that Eve Ensler was going to speak and three poets. I did not know who Ms. Ensler was till Brianne told me. She was excited we were going to see her. Hey I'm an ally, not a woman. I'm giving myself a pass on this. She wrote the Vagina Monologues.
Everyone was just milling around waiting for things to start when I young woman started talking on a bullhorn. We figured things were starting. When we started listening we realized this was not officially tied to the rally. She was calling for revolution, not metaphoric, but literal revolution; the only hope for humanity was her political party. She was a Tea Party/Trump supporter's delusion of what the rest of us were.
Then the real organizer came out with her bullhorn, which was not as good as the revolutionary's. There were some adjustments made and we could hear her, but still not as well as the revolutionary. What she said made a lot more sense. She talked about the dangers that the Trump presidency held for women. The same with Eve Ensler. The poets said it with meter. Well two did, one was so freeform I didn't realize that she started her poem. I thought it was a speech. There were also messages of hope and empowerment. There were dangers but we have the means to resist them.
It's been a long time but I've been to many protests. From here on in it went like most of them do. We sang "We Shall Overcome." We chanted. I'm me so I rated the chants on how well they scanned. I have of course forgotten them all. One had KKK in the middle. No something no KKK not something else. But it scanned beautifully. One had a false rhyme and that jarred on me as a little rewrite could make it exact. I wish I remember what it was. I had planned on discussing the content of what was said, not just the technical writing.
It took a long time but we eventually started moving. Things would have gone smoother if the holiday market was no directly in our path. Once we got past that and marched down 59th street things we smoothly. One woman was standing on the sidewalk as we walked by and spontaneously joined us. Judging by people's faces most people including the cops seemed to be on our side. I know I always got a smile back when I made eye contact with a spectator. One guy shouted something from a car; I think it was "get over it." I object to those that think Trump is not going to be president and ask people to move on. That means move on to protesting what is, not denying it. I accept that Trump will be president, I don't accept what he's doing.
One of the chants was "Not my president." I chanted it but disagree. As of January 21, he will be my president. I didn't vote for him. The majority of voters didn't vote for him. But by the laws we have he'll be the President of the United States and I'm an American. No one says you must like your president. I will even accept a tiny portion of the responsibility for him being elected. I did not do much to oppose him. I said the right things, but I did not do the right things. Most of us could have done more. Some protesting Trump could have done less; less attacking Hillary, so that the disengaged voters thought there was not much of a difference between them. I'm concentrating more on what I can do in the future. The march was the first step. It's hard for me. It's difficult for me to do things I need to do to survive. Perhaps I can start doing things to help the nation survive, to let the world survive.
Carolann had to leave early, before we reached the end of our march; she has parental duties. We gave her hugs and proceeded without her. We came to a stop in front of Bergdorf Goodman. I held up a sign that someone gave me. I left it downstairs. Let me see if can remember what it said. "The People in Power are Not as Powerful as the Power of the People." That's close. Brianne, why didn't you get a pic of me with it? It could be my profile pic.
The crowd was far more women than allies. I'd say the ration was about 7:1. I told Brianne it was like being at a Dar concert circa 2003. I think that's when it was mainly women, it wasn't in the early days or the now. Women told me that they appreciated me marching. I thought along my usual line, there is no such thing as women's/gay/black/Latino/ rights. There are only human rights. If you allow discrimination against any group, you open the door to discrimination all other groups. It normalizes discrimination. It's not purely altruistic, defending the rights of others is always defending your own rights too. Along those lines there was a chant along the lines of "My body my choice!" One man in the leadership responded with "Her body her choice" While the women said "My body my choice." I switched to "My body … " because that's the entire point. Nobody thinks I shouldn't be in control of my own body, and women have the same right.
Brianne had to make it back to Jersey so we didn't stay till the end. We walked down to Penn Station. We got there one minute or so after her train left. She texted me that she missed it. I went back for her and we got pizza. There are no mistakes, only happy accidents. That's how we should deal with Trump. Not sure how to make it happy. Maybe in the reaction in future elections.
When I got home, what a surprise, I was tired. I took a nap. I did things online. I should have blogged then. I had a great late dinner. There are Omaha steak burgers in the freezer. I'm pretty sure Jane said it was OK to have them. I have to eat the buns before they go bad. Jane and Bernie are away. I made it perfect, not the way it says on the box. It said to defrost it. I am used to Bubba Burgers which I cook frozen. I read online that it's better to grill steaks frozen not defrost them first. It was so good. I love Bubba Burgers but these are better. I made it very simple. I just added a little garlic salt and MSG. I added ketchup when it was on the roll. I can still taste it now; that's a sign of great food, it leaves an afterimage in your brain.
Now it's getting late. I have to run, John Platt's On Your Radar is tonight.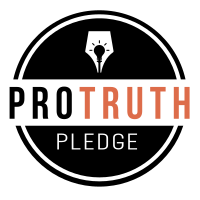 I signed the Pro-Truth Pledge:
please hold me accountable.







Memories: Not that Horrid Song - May 29, 2018
Wise Madness is Now In Session - May 28, 2018
The NFL and the First Amendment - May 27, 2018
On The Road Again - May 26, 2018
Oliver the Three-Eyed Crow - May 25, 2018



creative commons
This work is licensed under a Creative Commons Attribution-Noncommercial-Share Alike 3.0 License.
Horvendile December 13, 2016




Follow on Feedly