I became insane with long intervals of horrible sanity.
Edgar Allen Poe
The trouble with fighting for human freedom is that one spends most of one's time defending scoundrels. For it is against scoundrels that oppressive laws are first aimed, and oppression must be stopped at the beginning if it is to be stopped at all.
- H. L. Mencken
Many people would sooner die than think; In fact, they do so
-Bertrand Russell
What I have been telling you, from alpha to omega, what is the one great thing the sigil taught me — that everything in life is miraculous. For the sigil taught me that it rests within the power of each of us to awaken at will from a dragging nightmare of life made up of unimportant tasks and tedious useless little habits, to see life as it really is, and to rejoice in its exquisite wonderfulness. If the sigil were proved to be the top of a tomato-can, it would not alter that big fact, nor my fixed faith. No Harrowby, the common names we call things by do not matter — except to show how very dull we are ...
-James Branch Cabell
August 20, 2015 - 1:51 p.m.
I Want MY WFUV
Once again I'm getting a ridiculously late start on writing and there was nothing really taking my time this morning. I have to get out of this bad habit. Oh wait. I can't start writing yet. I have to put up a batch of cold brew. I'll be right back.
I'm back. Now it's after noon and I'm just starting. Ugh. Well it's a late breakfast today.
Yesterday was boring but my mental state was interesting. My only time leaving the house was to go to my PO Box. I found two items from musicians; a card from Allison Scola and two CDs from Heather Pierson. I'm listening to them now. She might be inspiring a future entry, another in what's becoming a series on the ways music can be good. Allison, well her band Villa Palagonia just got their own macro .I just told her that they have to play often enough to merit it from a cost/benefit ratio standpoint. Part of the cost/benefit for musicians is me being a nag as the cost of me being a supporter.
Did I really come straight home from the Post Office? Yes I did, well I stopped at the bodega for plantains but that doesn't count. I made myself what I consider a real dinner; What makes it a real dinner? No processed food. Yes it was super simple but that's not what counts. I had roasted chicken thighs and fried plantains. I put garlic salt before cooking, that's it. I went for simplicity. I then served it with barbecue sauce. Here's a physics problem that I've asked a variant of before. When the chicken comes out of the oven it's too hot to eat. I have to let it cool off. To minimize the waiting time should I put on the out of the fridge barbecue sauce immediately or when I'm ready to eat. You might think it makes no difference but it does. Did you think of your answer? I should wait. The rate of heat transfer is directly proportional to the difference in temperature. So the hotter the chicken is the faster it transfers heat to the air. I want it hot as long as possible. The rate decreases after I put on the sauce. I was a bit impatient and tried eating it too quickly. Next time I time it and wait a full five minutes. If that's too short then the time after that longer. People usually overcook chicken. Chicken parts should be cooked 35 minutes at 425° F.
I almost forgot to write about my mental health. In fact I posted this but before I linked to it I remembered. So I deleted it and will post again after this next paragraph.
I once again had a day that I didn't talk to anyone. I don't expect to talk to anyone today. But I'm not feeling as isolated. A few conversations the day before are still keeping me satisfied. I spent the day neither lonely nor depressed. Let's hope for that today.
When I got home I found a discussion going on about this, WFUV's New Lineup. Take a look at it. I am not happy. I used to listen primarily on the weekends. I'm not a fan of the WFUV weekday music mix any more. Now they've put the weekday music over to the weekend and put every show that I listen to on Sunday. I can't listen all day so its means listening on the archives which aren't posted immediately. The worst thing is that my John Platt's Sunday Breakfast is now Sunday Supper. I don't listen to the radio Sunday evenings. I'm generally not home and if I am I am actually making my supper or doing something else. The other shows I listen to are the Irish programs, A Thousand Welcomes and Ceol na nGael. The latter didn't move but A Thousand Welcomes has been moved to John's old time slot. So now all my Irish music is on the same day. My radio time is the mornings. Now there's nothing to listen to on Saturday morning. The Thistle & Shamrock a syndicated show has been moved to the too early 7 AM on Sunday so I won't be hearing that any more. The Irish language show, Mile Fáilte that I would listen to whenever I was up at 8 AM on Saturday is gone. Mountain Stage has been on too early for years, but it's now gone from the schedule. The other syndicated show I love, American Routes is now on the ridiculous time of 2-4 AM Sunday. They have totally marginalized the listeners like me that have been there from the beginning of it being a public station and fell in love with the music they played then.
Now I understand why they are doing it. They are fighting for a piece of the shrinking pie of radio listeners. But that doesn't make it any better for me. I don't know what I'm going to do volunteering. I won't come in Saturdays any more. There are no shows that I listen to now. I don't want to do a 14 hour a shift on Sundays. I might do a 13 hour shift and miss Cityscape the public affairs show at 6 AM but I don't want to go in even at 7 when Thistle and Shamrock goes on. Now they cut that during the fund drive and Kathleen goes on an extra hour with A Thousand Welcomes I'm guessing they do the same thing now. I have to stay till the end of John Platt's show. I think this means I will no longer volunteer on Mondays. If I do I'm not getting there at 6 AM. Yes I'm being grumpy. This makes me grumpy. WFUV has been very important to me for 26 years. It used to be magic. Now I love the people but not the station. Right now there are four shows they produce themselves I will listen to, all on Sunday, A Thousand Welcomes, Ceol na nGael, Woody's Children and Sunday Supper. I wish they would make the archives better. They finally made it so you can start and stop the stream but you can't start at a point of your choosing. If I wanted to listen to a show over several days I can't close the window or I have to start from the beginning again. WFDU lets you start where you want on their feed and they have far fewer resources.
I think about not volunteering or perhaps only on Sundays but I can't do it. I do love the people there. I love volunteering. I love the volunteers. It's too much a part of who I am to give up. But being honest about how I feel about the changes is part of who I am. I feel these things very strongly. I love the music that I love. That's not what they play on WFUV any ore outside of Sundays. There might be some songs I love the rest of the week but nothing I can consistently count on. Playing even a great classic rock song is not going to excite me. I can hear that at family restaurants. The play one song off the new Richard Thompson and Rhiannon Giddens albums and it's not the best song and they aren't in heavy rotation. If I want to hear them I'll just listen to the album. Going to the Punch Brothers show highlighted that problem. You would never guess from what WFUV plays how wide ranging their music is. You'd never get a feeling for their depth.
OK enough of that rant. I've spend today listening to my music, two Heather Pierson albums, Emily Elbert, and now We're About 9. I need to access the music on my external hard drive and my old computer. I have lost the physical CDs but I still have the music. I just have to access it. What's the best way for me to store the music on the cloud and be able to listen to it when I want? I don't think I can fit it all on this computer's hard drive.
OK now to eat my very late breakfast. I think it's a bacon and eggs day.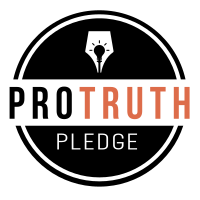 I signed the Pro-Truth Pledge:
please hold me accountable.







Memories: Not that Horrid Song - May 29, 2018
Wise Madness is Now In Session - May 28, 2018
The NFL and the First Amendment - May 27, 2018
On The Road Again - May 26, 2018
Oliver the Three-Eyed Crow - May 25, 2018



creative commons
This work is licensed under a Creative Commons Attribution-Noncommercial-Share Alike 3.0 License.
Horvendile August 20, 2015




Follow on Feedly