I became insane with long intervals of horrible sanity.
Edgar Allen Poe
The trouble with fighting for human freedom is that one spends most of one's time defending scoundrels. For it is against scoundrels that oppressive laws are first aimed, and oppression must be stopped at the beginning if it is to be stopped at all.
- H. L. Mencken
Many people would sooner die than think; In fact, they do so
-Bertrand Russell
What I have been telling you, from alpha to omega, what is the one great thing the sigil taught me — that everything in life is miraculous. For the sigil taught me that it rests within the power of each of us to awaken at will from a dragging nightmare of life made up of unimportant tasks and tedious useless little habits, to see life as it really is, and to rejoice in its exquisite wonderfulness. If the sigil were proved to be the top of a tomato-can, it would not alter that big fact, nor my fixed faith. No Harrowby, the common names we call things by do not matter — except to show how very dull we are ...
-James Branch Cabell
February 17, 2016 - 12:30 p.m.
Wise Madness on the Radio
I got home at 3:15 AM last night, well this morning so I think I have a good excuse for starting to write this late. Do you forgive me?
I had a nice long day yesterday. First I met Steve for lunch at Whole Foods in Columbus Circle. Steve is a friend from college that I reconnected with via Facebook; see it serves a good purpose. We talked about math, music, art, and of course old times. He lives nearby and we went back to his apartment after lunch. The best thing there are works by M.C. Escher. We both always loved him. Steve paints now and Escher is an obvious influence.
I timed things perfectly. I said, "I have to leave now to get to therapy. I knew that I actually had a few more minutes but I also knew there was no way I was going to leave at that moment. I was right, we started a conversation on another topic. First step to wisdom, "Know yourself." Then I stopped at my PO Box and hopped on the subway, this is he commute I had after school for a long time after I started therapy. I can do it in my sleep. I was happy that I still knew where to stand so I'd be right at the stairs when I arrived at my stop.
After therapy I headed back up to the Port Authority to catch a bus to Teaneck NJ. Why in the world would I want to go to Jersey? Am I a masochist? No I had my occasional gig as a guest on Brian Norton's show on WFDU, It's All About the Music.. There was a fund drive going on so I planned something special. It was sets of songs by some of my can't miss artists. My Gentle Readers will know them as the entire point is I see them as frequently as I can. I also played, as I always do, music that I've picked up since the last time I was on.
This is one of the best things I do. It's fun and it's fulfilling. I love music and I love sharing what I love. Don't tell Brian but I love him too. Clearly Brian just hacked into my account and wrote that. I'll be nice and leave it there.
Brian always meets me by the bus and we head out to dinner. Last night it was excellent pizza as much as it pains me to praise Jersey pizza. Then we headed back to the station where I made final preps for the show. I printed out a set list for Brian, put my CDs in order. Some songs I have only on file. I dropbox them to Brian. That makes things so much easier.
As I said I was a fundraiser for the station. Why should you give to it? Because they let me go on and play the music I want. No it's not about me. It's about the mindset. They don't have consultants telling them what to play. They don't play what other people tell them people want to hear. They are a boutique station. They play music they think is good for people that think the music is good or want to discover new music they will come to think is good. Brian and I are passionate about music and we play music for passionate listeners. This isn't going to get a large audience. Most people don't want to listen to music that requires effort on their part. So those that do should make sure to contribute and support the station so it can continue with adventurous programming. You also get to listen to Brian and I being very silly. We are essentially two middle school students given a radio show.
There were a few technical glitches, two songs started playing at once, a few songs were played out of order, We made two attempts to play Harpeth Rising's version of House of the Rising Sun and played two other songs instead. That's why they get four songs.
You probably want to know what we played. Here's the list.
The Sea the Sea ~ Restless Heart
Aoife O'Donovan ~ The Magic Hour
The Lords of Liechtenstein ~ Gorilla
Honor Finnegan ~ Swimming
Honor Finnegan ~ When Sunny Gets Blue
Honor Finnegan ~ Internet Junkie
Anaïs Mitchell ~ When the Chips are Down
Anaïs Mitchell ~ Why We Build the Wall
Jean Rohe ~ Red Rover
Jean Rohe ~ Pacific Street
Jean Rohe ~ Nobody Told me To Dance
Anaïs Mitchell ~ Venus
Anaïs Mitchell and Jefferson Hamer ~ Willie's Lady
Kristin Andreassen ~ Crayola Doesn't Make a Color For Your Eyes
Kristin Andreassen ~ Daybreak
Kristin Andreassen ~ The Fish and the Sea
Bobtown ~ Battle Creek
Bobtown ~ Skippin Stone
Bobtown ~ Girl in Blue
Harpeth Rising ~ I Am Eve
Harpeth Rising ~ Four Days More
Harpeth Rising ~ These Boots Were Made for Walking
Harpeth Rising ~ Goodnight Irene
Isle of Klezbos ~ Noiresque
Metropolitan Klezmer ~ Mazel Means Good Luck
EVA ~ Down by the River
Villa Palagonia ~ Bacami Caro
No Fuss and Feathers ~ Motherless Child
Scott Wolfson and Other Heroes ~ And The Band Plays On
I hope you also want to hear the show. Here's a link to it on the archives, It's All About the Music 2/16/16
We are getting better at making a fast exit from the station. The show ends at 1 AM I have to make the 1:44 train from Secaucus. I made it with one minute to spare. I am always afraid I'll miss it. You buy a ticket with a QR code on it. You press it against a scanner and the gate is supposed to open to let you into the station. The first one I try never works. The second often doesn't work. I don't know what the problem is, bad scanners? Does this happen to everyone?
I take the Jersey Transit train to Penn Station then the
to Franklin Ave and last night the
home. It took me an hour and half from the time the NJ Transit train left Secaucus. It takes half an hour to drive to Secaucus. It's a long trip. I have to really love being on the station. I do.
Now it's time for breakfast. It's a breakfast sandwich kind of day.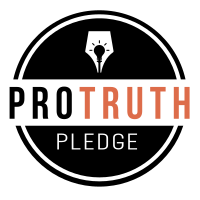 I signed the Pro-Truth Pledge:
please hold me accountable.







Memories: Not that Horrid Song - May 29, 2018
Wise Madness is Now In Session - May 28, 2018
The NFL and the First Amendment - May 27, 2018
On The Road Again - May 26, 2018
Oliver the Three-Eyed Crow - May 25, 2018



creative commons
This work is licensed under a Creative Commons Attribution-Noncommercial-Share Alike 3.0 License.
Horvendile February 17, 2016




Follow on Feedly