I became insane with long intervals of horrible sanity.
Edgar Allen Poe
The trouble with fighting for human freedom is that one spends most of one's time defending scoundrels. For it is against scoundrels that oppressive laws are first aimed, and oppression must be stopped at the beginning if it is to be stopped at all.
- H. L. Mencken
Many people would sooner die than think; In fact, they do so
-Bertrand Russell
What I have been telling you, from alpha to omega, what is the one great thing the sigil taught me — that everything in life is miraculous. For the sigil taught me that it rests within the power of each of us to awaken at will from a dragging nightmare of life made up of unimportant tasks and tedious useless little habits, to see life as it really is, and to rejoice in its exquisite wonderfulness. If the sigil were proved to be the top of a tomato-can, it would not alter that big fact, nor my fixed faith. No Harrowby, the common names we call things by do not matter — except to show how very dull we are ...
-James Branch Cabell
December 16, 2015 - 2:16 p.m.
FM Radio
It's just after noon, officially late for me to be finishing my entry and I'm just starting. That's what I get for falling asleep after 5 AM. To make this more fun tomorrow I have to wake up at 4:13 AM. I don't know how I am going to manage that. The answer is with great difficulty. The key is to not nap today no matter how much I want to. Hopefully I'll be able to get to sleep early, shortly after 8, 10 the latest.
So why was I up so late? I was being a DJ on WFDU. Brian has several shows and every few months I join him on It's All About the Music with the new music I've picked up since my last visit. It was a bit late but this was my NERFA roundup show. It included the CDs I picked up at NERFA. I shouldn't say CDS, some were digital. I need to enter the linguistic modern world. Record and album are still fine, they don't refer to the medium; a record is a recording, and an album is a collection.
I spent much of the weekend and Monday preparing for the show. I wrote to three bands frantically asking them to email their album ASAP so I could play it. Mount Thelonius and the Doll Sisters responded. It's fun trying to pick a song off an album you never listened to. I had to quickly sample songs. I made very good choices. When I played them I told Brian, "Wow that's good." I sequenced the set of 29 "songs." You'll find out where there are quotes later. I'll also show you how you can listen to the show on the archives later. Yes I'm making you read the whole thing.
WFDU is located on the campus of Fairleigh Dickinson University in Teaneck NJ. To get there I take the subway to the Port Authority and the NJ Transit 155 bus to right across the street from the campus. I did not have my usual perfect timing and got to the Port Authority late. I bought my ticket just as the bus was scheduled to leave. It didn't help that the sales clerk was difficult. I said, "the 155 bus." He responded with an attitude, "What about the 155 bus?" As he's selling bus tickets don't you think he should have known I wanted to buy a ticket for it? So I said, "I want to buy a ticket for it." Then with derision he asked the question he really wanted to know, "where are you going?" When I asked what gate it left from he rolled his eyes. He made some comment, then finally went through the for him horrible ordeal of looking at the sheet that was right in front of him with the gates. Can you believe how hard I made his life?
Even though by the time I was finished with him the bus was scheduled to leave I didn't panic. Every time I have taken this bus it has left late. Fortunately I knew about where the gate was. I got there and of course there is no sign that says "155 bus" but I asked and it was the right place. The bus started to board as I got there. I got on the line and even got a decent seat.
If I didn't have a phone with a map app it would be hard to know where to get off, but I have Google Maps so I kept track of where I am. I have been there enough now that even in the dark I can find my stop. I got off and there was Brian in his new car waiting for me.
He had the car because even though we were across the street we had a mission first; to buy Taylor ham. I can't get it in Brooklyn anymore and till I find a place to get it I'll have to pick it up when I go to Jersey. Brian took me to Stop & Shop. They didn't have the big ones I usually buy so I got two one pounders. Hopefully that will last me till my next trip there. I froze one of them. Then we grabbed dinner at Boston Market. I haven't been there in ages. They are good and reasonably priced. It's also relatively healthy, the chicken is roasted not fried. I love the cinnamon apples.
When we were back at the station we prepared for the show. That meant getting my computer connected to the Wi-Fi, I keep things on Dropbox and OneDrive. I forgot to go on Facebook to tell everyone to listen! I have to remember that next time, and on Instagram too. I might even join Twitter. Once I could see my playlist I put the CDs in order and checked that all the music files were in the Dropbox I share with Brian. One file was missing so I added it. We got ready right before we went on the air.
Brian played my theme song, Red Molly singing my name. I love that I have a theme song. I dedicated my first song to Brian, Dar Williams & Jill Sobule's FM Radio. That got our friend George to call in. I talked quickly while I song was playing. On the show I explained about NERFA and I introduced some of the songs with stories about how I met the performer at the conference.
We had one difficult moment, Brian had to go to the bathroom. He showed me how to switch to the next CD player when the song was over. The problem was the next song was short and the song after that was a file on the computer and I didn't know which button to press to switch to that. So we unfortunately had some dead air till he made it back and just put on something quickly. Then we got back on track. I then explained on air what happened because the show's name might be "It's All About the Music" but it's really all about embarrassing Brian. What I said was, "unfortunately neither Richard Harris nor Iron Butterfly were at NERFA so I couldn't play MacArthur Park or "In-A-Gadda-Da-Vida." Those are the two songs that are famous for being long so DJs would play them when they had to take a bathroom break. When the next songs were played I had Brian show me what to do if it happens again. Next time he's going to teach me to use the board. It's about time I learned that.
OK so here's what I played:
Song ~ Artist
Gordon ~ Red Molly
FM Radio ~ Dar Williams & Jill Sobule
St. Anne's Set ~ Mari Black
Drinking with the Devil ~ Rare Spirits
Never Going Back Again ~ Scott Wolfson And Other Heroes
Bacami Caro (kiss me baby) ~ Villa Palagonia
Be My Husband ~ Aoife O'Donovan, Sarah Jarosz, Sara Watkins
In The Jordan ~ The Doll sisters
Feet to the Fire ~ Pesky J. Nixon
I Ain't Got No Home/High Drive ~ The Gaslight Tinkers
Coffee Mama ~ Bumper Jacksons
Jeremy Woodstock ~ Ariana Gillis
Cold Winter Town ~ Mt. Thelonious
Where Will This Prayer Roll ~ The Bombadils
Working Girl ~ Susanna Rose
Sleeping Boy ~ Laura Dunn
Michaelena's Song ~ Villa Palagonia
Life and a Day ~ Scott Wolfson And Other Heroes
At First Glance ~ Amy & Rachel Beck
Million Things ~ Annika Bennett
Ain't No Grave ~ Manitoba Hal
Crossing Muddy Waters ~ Aoife O'Donovan, Sarah Jarosz, Sara Watkins
Totally Average Woman ~ Carla Ulbrich
Big River ~ Jacob Johnson
Chapter 1 ~ David Massengill
The Fairy Jamboree ~ David Massengill
Hand of Fortune ~ Eric Lee
Right Here With Me ~ Ian Foster
River of Sand ~ Lynne Hanson
That's a pretty diverse mix. "Chapter 1" is not even a song, it's a story part of: "Simone and Zelda's Fairy Apple Tree Adventure Part 1, The Nose Blows as the Worm Turns." This is a really marvelous project. The following song, "The Fairy Jamboree" goes with the story. Some smart TV producer should put David on a kid's show and each day he'd tell one part of the story and sing one song. It would be a short segment of the show and kids would love it. They would never want to miss one or they'd miss part of the story. As I said on the air, David has one of those voices you'd enjoy hearing him read the phone book.

We timed the show almost perfectly. Brian had time to play one more song after my set was done; it was by Carolann Solebello. He has played her every time I've been on the show.

When it was over Brian drove me to the PATH train at Hoboken. There were some navigational difficulties and I didn't get there till 2:20 and the train didn't leave till 2:40. I got home at 3:45. I was lucky, I had to wait only 3 minutes for the 2 train then about 5 for the
. OK it's after 2. I better post this and eat.

Oh no I forgot to post the link to the archives. Here it is, Listen on the Archives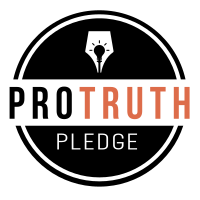 I signed the Pro-Truth Pledge:
please hold me accountable.







Memories: Not that Horrid Song - May 29, 2018
Wise Madness is Now In Session - May 28, 2018
The NFL and the First Amendment - May 27, 2018
On The Road Again - May 26, 2018
Oliver the Three-Eyed Crow - May 25, 2018



creative commons
This work is licensed under a Creative Commons Attribution-Noncommercial-Share Alike 3.0 License.
Horvendile December 16, 2015




Follow on Feedly