I became insane with long intervals of horrible sanity.
Edgar Allen Poe
The trouble with fighting for human freedom is that one spends most of one's time defending scoundrels. For it is against scoundrels that oppressive laws are first aimed, and oppression must be stopped at the beginning if it is to be stopped at all.
- H. L. Mencken
Many people would sooner die than think; In fact, they do so
-Bertrand Russell
What I have been telling you, from alpha to omega, what is the one great thing the sigil taught me — that everything in life is miraculous. For the sigil taught me that it rests within the power of each of us to awaken at will from a dragging nightmare of life made up of unimportant tasks and tedious useless little habits, to see life as it really is, and to rejoice in its exquisite wonderfulness. If the sigil were proved to be the top of a tomato-can, it would not alter that big fact, nor my fixed faith. No Harrowby, the common names we call things by do not matter — except to show how very dull we are ...
-James Branch Cabell
January 20, 2016 - 12:08 p.m.
I'm Radio Active
I'm starting to write at 11:00 which isn't too bad considering I was out late. If I had some coffee I'd have enough energy to get up and make coffee. Instead I'll just write this through the fog.
Last night I got to play DJ which pretty much makes everything else I did not worth writing about. Well except for the trip to the WFDU in Teaneck NJ as writing about commutes is obligatory in Wise Madness. I made arrangements to meet Brian Norton where the bus drops me off at 7:22 which meant catching the 6:42 bus from the Port Authority. There was no good time for dinner so my plan was to get there 40 minutes and grab a bite there. Good thing I did that. There was signal trouble on the
at Bergen street and there was a delay of you got it, 40 minutes. I raced to the ticket window, bought my ticket, ran to the gate and arrived at 6:42. I didn't just make it. There was a problem at the Port Authority and all busses were delayed. We left at 6:56. I know how long the trip takes and texted Brian so he'd know when to meet me. I got there three minutes early by his clock. The trip was not uneventful. I put my stuff on the overhead rack. When the person next to me left I got it down and put it on the seat next to me. Then I noticed I was wet. My water bottle in the holder on the bag had opened. My computer was in the bag. The outside of the bag was soaked. I was scared. I was also lucky. The water did not get inside. I did have to change my seat.
The original plan was for me to go to the supermarket and get Taylor ham but as I hadn't eaten Brian took me to Boston Market while he went to run a quick errand. He made it back there exactly as I finished dinner. We went back to the station and I only now realized we had plenty of time and I could have gone to the super market. Oh well. I did have to do some prep for the show. I had my song list but I had to put my CDs in order. It doesn't pay to do that before I arrive as I put them in a bag so the wouldn't stay in order. I also had a smart idea. Some songs are played from files that Brian has to play. I changed the file names to start with a number in the order they were to be played. We also printed out the set list so Brian could see what track to play from each CD. Next time I add the number of the CD player. I actually did that last night but that was after we printed out the list.
It was easy to make my song list as it was primarily my choices for best albums of 2015 that I had posted here.. I played them in the order they are listed there. What I did new was draw in lines where I planned on Brian and I talking. Yes I actually plan everything out, even some of the humor. I have my theme that Red Molly sang for me and I thought Brian needs one too. It's a clip of Ralph Kramden talking about "NORTON!" I have another one planned for next time on the show. I'm not sure I can pull it off.
Part of the show is Brian and I bouncing quips at each other. Real sophisticated stuff, you know like middle school level. I was going to call us the Leopold & Loeb of public radio but changed that to Sacco and Venzetti. Maybe next time we'll be Rocky and Bullwinkle. Brian makes a good moose. So here's what we played.
Artist ~ Song
Red Molly ~ Gordon
??? ~ Brian's Theme
Kristin Andreassen ~ 'Simmon
Harpeth Rising ~ Dance Me to the End of Time
Rhiannon Giddens ~ Shake Sugaree
Mike + Ruthy ~ Golden Eye
The Kennedys ~ Black Snake, White Snake
Maura Kennedy ~ Be the One
Pete Kennedy ~ Riot in Bushwick
Darlingside ~ Harrison Ford
Rod Picott` ~ Elbow Grease
Spuyten Duyvil ~ Barbara Allen
No Fuss and Feathers ~ Rose
Eva ~ Running Out of Time
Hungrytown ~ Ramparts and Bridges
Dagmar ~ What Do You Want
The Bombadils ~ Milk
The Calamity Janes ~ Dixie Lily
Mt. Thelonius ~ Run
The Doll Sisters ~ Quitter
Tomoko Omura ~ Soran-Bushi
Calan ~ Chwedl y Ddwy Ddraig
Papernik & Wu ~ Russian Lullaby
Meg Braun ~ June 16th, 1935
Dar Williams ~ FM Radio
Richard Thompson ~ Long John Silver
The Boxcar Lilies ~ Freight Train
Tara O'Grady ~ Ghosts of New Orleans
The Bumper Jacksons ~ Satan Your Kingdom Must Come Down
Caravan of Thieves ~ Dead Wrong
Skye Steele ~ The People Make the Music
The Young Novelists ~ Come Back to Me
Pesky J. Nixon ~ The Night They Drove Old Dixie Down
There were a few songs not on my best of list. One set was No Fuss and Feathers, EVA, and Hungrytown. The first two are new releases I got this year and Hungrytown is from last year but I didn't get it till after I made the list. I'm pretty sure it would have made it. Then the last two songs were addenda. I didn't put the release dates in my data base so I didn't see them when I looked for the best albums. I was not sure if we'd have time for them but we did. We even got a bonus track from No Fuss and Feathers at the end, Motherless Children I don't remember if I told the story here but I am responsible for the other song of theirs we played, Rose. Back in the days of the Christopher Street Coffee House. I went in the basement and found Carolann and Catherine working on the song. And you know what I did? I left them alone! That song would not exist without my sacrifice. That or they would have killed me. They are very nice people but if I came between them and a song I'd deserve it. The art comes first.

What you didn't hear the show? You do not plan your entire life around hearing me? No worries. For the next two weeks you can hear it on the archives, It's All About the Music January 19, 2016. I come on about 13 minutes into the show. You can skip 15 minutes and just miss my intro. You can go back in forth in 15 minutes at a time.

This time we made a much faster exit than usual which was great. I was able to make the 1:44 train out of Secaucus instead of the 2:24. I then got lucky with subway construction. First the
which runs local late night ran express between 14th street and Chambers. Then the entire Flatbush Branch was closed so it went to my stop Utica, I didn't have to switch to the
. For the first time ever I was home before 3:00. It's usually closer to 4:00. Of course I'm always too wired after a show to go right to sleep. I was up at 10:00. Now I can post this and make coffee and breakfast.
I really love being on the radio. I wish I could do it more. I get to share the music I love. And I do love it. This is all the best and I'm dancing around the studio when I listen. Ok it's in my seat but I'm still moving. There's just so much there that's amazingly good most of which gets so little radio exposure. John Platt and Bob Sherman play some of what I play on WFUV. There's also Joe Pszonek on the Montclair State Station and Ron Olesko on WFDU but that's it and it's not that many hours a week. It's no stations primary format. There are some things I play every show that I'm sure have never been played in the area. It's a pretty diverse collection too, I love the set that started with Tomoko Omura and ended with Papernik and Wu. Jazz from a Japanese violinists followed by traditional Welsh, into piano music by Irving Berlin. There's also singer/songwriter material, Old Time, Folk Rock, Chamber Folk, Gospel, and things I can't give a name to. If you put me in a box make it a big box.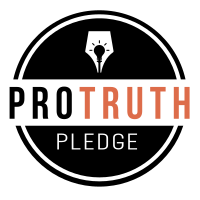 I signed the Pro-Truth Pledge:
please hold me accountable.







Memories: Not that Horrid Song - May 29, 2018
Wise Madness is Now In Session - May 28, 2018
The NFL and the First Amendment - May 27, 2018
On The Road Again - May 26, 2018
Oliver the Three-Eyed Crow - May 25, 2018



creative commons
This work is licensed under a Creative Commons Attribution-Noncommercial-Share Alike 3.0 License.
Horvendile January 20, 2016




Follow on Feedly