I became insane with long intervals of horrible sanity.
Edgar Allen Poe
The trouble with fighting for human freedom is that one spends most of one's time defending scoundrels. For it is against scoundrels that oppressive laws are first aimed, and oppression must be stopped at the beginning if it is to be stopped at all.
- H. L. Mencken
Many people would sooner die than think; In fact, they do so
-Bertrand Russell
What I have been telling you, from alpha to omega, what is the one great thing the sigil taught me — that everything in life is miraculous. For the sigil taught me that it rests within the power of each of us to awaken at will from a dragging nightmare of life made up of unimportant tasks and tedious useless little habits, to see life as it really is, and to rejoice in its exquisite wonderfulness. If the sigil were proved to be the top of a tomato-can, it would not alter that big fact, nor my fixed faith. No Harrowby, the common names we call things by do not matter — except to show how very dull we are ...
-James Branch Cabell
May 03, 2015 - 11:05 a.m.
In Vin Veritas.
OK I started writing before ten. That is going to have to count as a victory. I even know a few of the things I want to talk about.
I once again didn't leave the house yesterday. I so wanted to go see Lisa Gutkin last night. I've known her for over 20 years. When I first saw her she was with Whirligig. Now she's with the Klezmatics. I've seen her with other bands I don't think I ever saw her as a solo artist but that's how she appeared last night. But I couldn't afford to go to the show. I'm very sad.
Every cloud does not have a silver lining. Everything doesn't happen for a reason. Everything doesn't work out for the best. Those sayings always make me mad. They ignore reality. I won't do that. But when life serves you lemons you can make lemonade. At least if you have some sugar. So last night I made lemonade. I listened to the last edition of Vin Scelsa's Idiot's Delight. If you are not from New York you might not have heard from it. It's simply the greatest music radio show ever. Vin used the radio the way I used this blog, to show the world what's going on in his head. He'd play music without saying a word for half an hour at a time. He'd talked for twenty minutes without playing a song. He'd read passages of books. He interviewed They Might be Giants for over two hours. He would play whatever the spirit moved him to play. In the middle of playing a song he might realize that another song has a similar bass line so run to get that so he could segue to it and throw out what he had planned. He had Norah Jones as a guest before her first album. The Ramones were on many times. He didn't care about genre. He could follow psychedelic rock with big band swing. He didn't need to hear who had buzz. His only criterion was if the song was good. Christine Lavin sent him a cassette tape of a secretary at HBO and he played Julie Gold's From a Distance that week. The first time he played Enya he didn't play one song .He played a 20 minute stretch of her album. He said we needed that to get the feel. I ran out and bought the album the next day. He had Happy Rhodes as a guest and I bought her albums by her the next day. He knew what he liked and he knew what would make the audience receptive to it. It was very much NOT for everyone. He didn't try to please everyone. He tried to please himself. If we wanted to go along for the ride that was great. If others didn't he was fine with that. I often talk about there being a reason to listen to musicians. There was a reason to listen to Vin.
Last night I was home alone but through the magic of Facebook I was listening with others. Cara and I both got excited when he played the Roches. He started with the very first song he played on the radio back in college on WFMU. I don't remember the title it was by a band I never heard of Sopwith Camel. He ended the show with a Lou Reed song I never heard, Goodnight Ladies. In between he was all over the musical map. He played Springsteen and people you never heard of. They were all the same to Vin. It's what radio should be. Maybe not all radio, but it should be somewhere. It's what I expect from public radio.
Oh one piece of unfortunate news. I did not get the job replacing Vin. There ain't no justice.
OK what else do I have in my hopper? I want to go back to Baltimore. No not physically go back to the city. Well I do want to do that but it's not what I'm talking about. I mean the way people are talking about the situation there. Going through Facebook I put a finger on what was bothering me. It's not my few right wing friends with the veiled racist attacks. I don't expect better from them and they aren't reading this. More to the point I've hardly seen that. No what leads me to action is disagreement with the people who share more of my values.
So what bothers me is the people making excuses for the rioters. Or those saying that it was no big deal. If I were trying to keep the status quo in Baltimore and the country I'd hire people to say things like that. The last thing you want is for people to think that change involves accepting chaos. But even that's not my biggest objection. It's that it's a sideshow. The story is not the riots. What happened to Freddie Gray is just the tip of the iceberg of what it's about. The protests are part of what it's about. Those involve so many more people than the riots. And what it's about more than anything is the total condition of the area. It's the history of police abuse. But even that's not the heart. It's economic and social disintegration. The jobs left the area and were not replaced and nothing was done to ameliorate that. Are there to many single mothers there? Yes but it's not because the people are morally inferior. It's because so many young black men are lost to the war on drugs. Or they are lost in hopelessness. A black man with no criminal record has less chance of being called for a second interview than a similarly qualified white with a felony conviction. And what do they hear? "The problem is that they are lazy. They don't want to work." They get the worst schools and the worst teachers.
There's no simple solutions. These are difficult problems. But we have to start by realizing what the problems are. What are the causes and what are the effects? That's where the discussion needs to be. Not saying. "The riots after a sports team won were worse."
OK I'll get off my soap box no. Wow I'm finishing before John Platt's Sunday Breakfast is over. OK it's over. I better post this then make my Sunday breakfast, pancakes.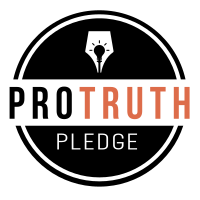 I signed the Pro-Truth Pledge:
please hold me accountable.







Memories: Not that Horrid Song - May 29, 2018
Wise Madness is Now In Session - May 28, 2018
The NFL and the First Amendment - May 27, 2018
On The Road Again - May 26, 2018
Oliver the Three-Eyed Crow - May 25, 2018



creative commons
This work is licensed under a Creative Commons Attribution-Noncommercial-Share Alike 3.0 License.
Horvendile May 03, 2015




Follow on Feedly