I became insane with long intervals of horrible sanity.
Edgar Allen Poe
The trouble with fighting for human freedom is that one spends most of one's time defending scoundrels. For it is against scoundrels that oppressive laws are first aimed, and oppression must be stopped at the beginning if it is to be stopped at all.
- H. L. Mencken
Many people would sooner die than think; In fact, they do so
-Bertrand Russell
What I have been telling you, from alpha to omega, what is the one great thing the sigil taught me — that everything in life is miraculous. For the sigil taught me that it rests within the power of each of us to awaken at will from a dragging nightmare of life made up of unimportant tasks and tedious useless little habits, to see life as it really is, and to rejoice in its exquisite wonderfulness. If the sigil were proved to be the top of a tomato-can, it would not alter that big fact, nor my fixed faith. No Harrowby, the common names we call things by do not matter — except to show how very dull we are ...
-James Branch Cabell
May 24, 2015 - 3:26 p.m.
All Singing All Dancing and Featuring Me ... as an extra
A little late but not too bad I'm starting to write this before 1 PM. I'm writing this on very little sleep but a lot to write about. The result should be … interesting. Yeah that sounds intriguing. You're going to read this now, right? It's all about the ratings.
An unplanned nap later I'll continue. My career as a movie start continues. First Noah made a documentary about me. Oh keep November 7 free. That's the planned date of the premier. You can see the film and a performance by The Lords of Liechtenstein. Against my wishes it's to be called Gordonpalooza. But that's old news. My next cinematic conquest involves singing and dancing. I was invited by Allison to be part of the Villa Palagonia video shoot. It took me almost 2 picoseconds to say yes. It's not that I am so anxious to be in a video but I knew that many people I love would be there too. This was a punctual crowd .The invite said 5:00 and I got there at 5:00 as did four other parties. How should I say that? It was people coming inm couples for the most part. Anyway we got( there the same time.
It was my first time to Allison and Joe's beautiful apartment. That was worth the trip even with the walk up. Actually that's a bonus. I haven't taken a walk in days. That was my exercise. As I expected there were many chicks with dip and roosters (the male auxiliary) there; Elisa & Jon, Carolann & Mark and their son, Jay & Catherine, Katherine, and Meg. The only non-chicks I knew were Coco & Bruce. Whenever I list couples I think if they have a canonical order, I think in this case they do. I ever case the one I knew first comes first. I met Jay & Catherine simultaneously. But I think I might say Joe & Allison. Not sure. Now I'll be self-conscious next time I write about them.
The video takes place at a party, which is good because most of the time it was party. There are two exciting scenes. Contractually I can't reveal the plot. Viewers will have to sign a pledge to not reveal the ending when it is released. I will say that as I said I had to sing and dance. What I should add is you won't be able to hear me sing. So it will be safe to view. Having me sing on film violates the Geneva Convention.
I was at a party with 11 friends and I met new people too. Do I remember anyone's names? The cinematographer was Colleen and there was Renee, and other lovely people that had names. I think I had conversations with just about everyone. It was my kind of crowd.
There was healthy snack food early but after the shoot the good stuff came out, pizza and ice cream sandwiches. I like a crowd where not only does everyone know that pizza pie is redundant but where they will spontaneously start writing a song about it. It's Mark's job to complete it. It's in print now Mark so you have to do it or you'll be haunted by the internet furies the rest of your life. All I have go do is write this blog. I got it easy.
I have not been keeping it a secret that I'm unhappy and lonely. That sort of defeats the point of having a personal blog. I want you to know what's going on in my head. Last night was something I ever much needed. I needed to not just be with friends but to feel included. I've felt like I'm on the outside looking in often of late.
After the show I headed part of the way home with Mark and Carolann. OK I can reverse the order. We parted ways when they changed trains. I got before eleven which was good as I had to be up at 7:30 this morning. Now you may have noticed that the last chick I mentioned being at the party was Meg. If you have been paying attention you'd know that Meg has moved to Nashville. Yes that town named after me. She did not come up to be in the video but to get some things that she left in her apartment in New York. I went over there this morning to help her pack. The trip over was a New York Weekend Subway odyssey. First the
ran local in Brooklyn. There was nothing posted that said that. Then the
was worse. It ran local and instead of taking the shortcut across the Manhattan Bridge went through the tunnel on the
line. That added quite a bit of distance and many many stops. I was anxious about being late. I sent a text to Meg saying I'd be late and she'd get it at whatever point I got cell service. I got to her door 4 minutes late. I was worried about nothing. Even I'm not ashamed of that.
We got all her stuff that we could fit in the car loaded in about an hour. We couldn't fit it all so it will stay in her roommate's storage in the building for a while more. I got some more exercise. I was useful. Most importantly I got some more time with Meg. I already miss her. I got some good megahugs before she left.
I was ready for an easy trip home. The
was running express over the bridge. But it stopped on the bridge for awhile caught behind train traffic. Then when I switched to the
which was running express things got interesting. The sign said the train would be at the platform in 3 minutes. Five minutes later it wasn't there .Then it came in … on the local track. Everybody had to run down the stairs across the corridor, then up the stairs onto the local platform before it left. There was no announcement made. Shortly after it left we saw an express
race past us. Ugh! Why did they not announce what was going on. We knew there was a problem with the
which runs on the local tracks. But that's it. Then we crawled all the way to Utica because we were stuck behind another train. All I really expect is for them to give proper information. They should have said, "there is a
arriving on the local track and an express is immediately behind it.
I got home and made my breakfast, bacon and eggs. I ate it earlier than if I hadn't gone out. I am writing this later though. And I missed John Platt's show this morning. I'll have to catch up with it on the archives.
I know I complained about things but this was a very good weekend. I got to spend time with people I love. That will pretty much always keep me happy.
Now to see if I can stay awake the rest of the day and get to sleep tonight. Oh that's what I forgot to tell you. I slept terribly last night. Where did that come from? I don't know but it's been going on for much of this week. I am not falling asleep shortly after my head hits the pillow. That's why I've been sleeping late. Tonight I'll get back on my proper schedule.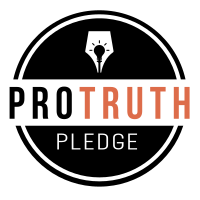 I signed the Pro-Truth Pledge:
please hold me accountable.







Memories: Not that Horrid Song - May 29, 2018
Wise Madness is Now In Session - May 28, 2018
The NFL and the First Amendment - May 27, 2018
On The Road Again - May 26, 2018
Oliver the Three-Eyed Crow - May 25, 2018



creative commons
This work is licensed under a Creative Commons Attribution-Noncommercial-Share Alike 3.0 License.
Horvendile May 24, 2015




Follow on Feedly