I became insane with long intervals of horrible sanity.
Edgar Allen Poe
The trouble with fighting for human freedom is that one spends most of one's time defending scoundrels. For it is against scoundrels that oppressive laws are first aimed, and oppression must be stopped at the beginning if it is to be stopped at all.
- H. L. Mencken
Many people would sooner die than think; In fact, they do so
-Bertrand Russell
What I have been telling you, from alpha to omega, what is the one great thing the sigil taught me — that everything in life is miraculous. For the sigil taught me that it rests within the power of each of us to awaken at will from a dragging nightmare of life made up of unimportant tasks and tedious useless little habits, to see life as it really is, and to rejoice in its exquisite wonderfulness. If the sigil were proved to be the top of a tomato-can, it would not alter that big fact, nor my fixed faith. No Harrowby, the common names we call things by do not matter — except to show how very dull we are ...
-James Branch Cabell
April 01, 2017 - 11:45 a.m.
A Well-Defined Very Long Day
I'm back. I didn't write yesterday; did you miss me? I missed you; and I'm not saying that because it's April Fool's Day. In fact, I did so much since I last updated I was not going to make this entry an April Fool's joke but that would just be wrong. I'm going to write about lots of things that actually happened but there will be one thing that I'm just making up. If you read this carefully and are particularly bright you will figure out what it is. I'm sleepy so this might come out interesting.
It feels like years ago, but I had therapy on Thursday. The appointment was on the hour which does not work well with the once an hour bus schedule. Good thing it was a beautiful day and I walked the 1.4 miles. Walking is good for both my physical and mental health so that's a good thing. It just takes a lot of time.
I told you I love my new therapist. She told me that she enjoys our sessions; that I tell great stories. I always felt that I was entertaining to my therapists; this one admits it straight out. As being a raconteur is one of my ambitions I was pleased. I really have to do the Moth. I'll check the schedule and go to the next one that Honor goes to so I'll have a friendly face in the audience.
Friday was the first day of the WFUV pledge drive. I always complain about how difficult it is to get anywhere from City Island; the Fordham Rose Hill campus is the exception. It's two buses but it takes just half an hour. For the first time since I've been carless I have a way to get there before 6 AM. It involved waking up at 4:30 but I was there by 5:30. It was the first day of the drive and Jim has to work so I wanted to make sure to be their early get things up and running and track down any glitches that need fixing. I arrived almost a minute before Linda, the admin. She let me in. They installed a bell so I could have pressed it and one of the news people who are always there early could have let me in. That's good to know.
It's so nice to be the first one there again. I turned on all the phones, checked all the computers, and could brief all the volunteers. The question is, is that worth a half an hour's sleep. I could take the next bus and arrive at 6:00. I wouldn't be late but I'd arrive just as the phones might start ringing.
There were some glitches. The biggest one is that the wrong pledge form was on the computer. That was a tiny problem for me and the volunteers. It was a bigger problem for Linda who had to hunt for the pledges on her computer.
There were not many volunteers, we were shorthanded. Everything is blurring I'm not sure who came when. I know that one of the students, Megan, who is also a host of Ceol na Gael was there at 6 because I commented she was too cheerful for 6 AM. What other volunteers that I know were there. Fred not Fred, Jim not Jim, and Hara were there early. Fred was on first shift as was Jim. Hara might have been the second. I made a new friend Mary who's English. I ended up interrogating her and discovering her life history. It's an interesting one; she's a social anthropology professor at Sarah Lawrence. In the course of talking to her I discovered that two second wives of the Beatles went there. Can you name them? I'll give the answer a little further down the page. I went to the Wikipedia page for Sarah Lawrence alumni and found some people I know including Diana Jones and all the members of Girlyman. She had the latter as her students. Ty, tell Nate and Doris that you are all remembered.
We were very short on the third shift, Kerri was the only volunteer that arrived till halfway through the shift. Some students helped out. I took calls too. I was worried about what would happen. Lori not LORi was supposed to get there at 4:00. I had to leave at 4:20. I texted her and told her to get there ASAP otherwise Keri was going to be there all alone as the student, Sarah, had to leave too. She called me back. She couldn't come in. She teaches and there was a problem at the school. Students come first. Nah, that's just want she told me. We know that the real reason she didn't show was because she hates me. By good fortune Brian arrived! He was one of the people that didn't arrive when he was scheduled and I thought he was going to miss the shift. He just had trouble getting to the station. Don't tell Brian I was excited to see him. We arranged for me to finally go down to WFDU and record two shows together. It's been forever since I did that. It's April and I'm finally doing my NERFA show that was planned for December. I'm also doing one on NERFA and new music I picked up. I might have to do a third show another day. They will be broadcast and webcast at a later date. I'll make sure to tell you when. Brian asked Chuck, the station manager, about what's going to happen to Rich Connaty's time slot. Rich died this year, very sad. He was a great guy. I suggested that Brian get the time slot and then got smart and said it should be Brian and me. We could call it a A Could of Idiots. That was shot down as too similar to Vin Scelsa's Idiot's Delight. How would you feel about, Much of Madness More of Sin? That's the name of the grimoire from the obscure but great horror film, I Madman. This discussion of naming does not mean that we are getting a show. It just means that I indulge my fantasies.
It's always so much fun volunteering; I love the volunteers and the staff. In addition to the people I mentioned I had quality time with John Platt, Ginger, Robin, Janeen, Cara, Danielle, and a drive by hug to Rita Houston.
I left at 4:30 so I could get to my PO Box by 5:30. I have mail waiting for me. The Fordham Lincoln Center campus is half a block from the Post Office so I take the Ram Van, the intercampus transportation. Unfortunately, traffic was very bad and I arrived too late. My phone's battery was dead and my collection of back up batteries were in the bag I lost. I do have one extra but figured I'd save that till I needed it. My old school is right there too and I'm still officially on the faculty. I just don't have any classes. Whoever just said, "You don't have any class" can leave the room now. I went to the library to use one of the charging stations there. I couldn't just use an outlet as I'm an idiot and left it at the station. I have other chargers at home so it's no big deal. I was going to go someplace else to eat the sandwich I took for dinner but the two students sitting by me were both eating sandwiches so I ate mine too.
Then I was off to Rockwood Music Hall Stage 3 to see Neha. I discovered her when she did a gig with Emily Mure. She won me over right away and she invited me to last night's Album Release Show. The first time she was solo, last night she was with a full band, electric guitar, acoustic guitar, electric bass, and drums. Neha plays uke and piano.
The band is a collaboration, not just a backup. The acoustic guitarist wrote or cowrote some of the songs. Sorry, I'm blanking on his name. I'm going to have to get up to get the CD anyway but not just now.
I was not the first one there. The show was a sellout, as well as the next one; she had two separate admission sets. I wanted to be early enough to get a good seat where I could see her. I got one right down front at the middle table. It wasn't my regular seat and it was actually a little too close for the sound but it was great. I met a nice friendly couple. I remember their last name is Florsheim, like the shoe. They live in the same building as Neha and OK. I'm going to get up and get the album so I can find his name. I'm back. I hope you appreciate all the hard work I just did for you getting up and getting my bag. That was worth it. I made a huge mistake. I could just rewrite this and eliminate it. That would be the professional thing to do. As nobody is willing to pay me this I'm not a professional so I'll continue in my quirky personal style and leave the scaffolding for all to see. What's the mistake? I did not go to see Neha and her band. This is a band with Neha in it. It's called Everything Turned to Color. They have their own website, .
It is very hard to pin them down in terms of genre. I called it jazz on Windows Media player. That's Neha's background, the others come from rock and folk. Oh, so I looked up the band members. Bryan Weber is the acoustic guitar player that wrote some of the songs and Kyle Weber plays electric guitar. He might write too as all songs are credited to the entire band. I missed it the first time but this time Neha's voice was reminding me of someone and I couldn't figure out too. Near the end, it hit me, Terre Roche. Listening now I hear someone else, Madelaine Peyroux. That's good people to sound like.
When I was working on the genre I noticed that not her voice, but Neha's approach to singing reminded me of Ella Fitzgerald. She scats but not at all like Ella scatted but it's still using her voice as an instrument. I had picked up on something real. She later said that her ambition was to be the Indian Ella Fitzgerald. That triggered a childhood memory. Ella was on TV quite a bit when I was a kid. She was even in an Abbot & Costello movie. Her name always sounded a lot like Elephant Gerald. I knew that wasn't her name but I thought that was funny. As you have picked up my sense of humor hasn't changed much. I also called Dinah Shore, Dinosaur. When Neha said Indian Ella Fitzgerald a voice in my head said, "Indian Ella Fitzgerald" which works even better.
I love the music because there's a lot of there there. Everything is there for a reason, I can listen to the lead guitar, rhythm guitar, the rhythm section, Neha's piano and uke, and of course her singing. Others might hear them and just be blown away by Neha's voice but you'll enjoy it even more if you listen for all the intricacies of the music. See for yourself.
After the show, I wanted to get home fast as I had been up since 4:30. I did not stay behind and schmooze as the only one I knew there was Neha and I talked to her when I got there. I still had trouble making a quick getaway. I have never seen the bar above stage 3 so packed. I had to take a serpentine path to the door, pushing through the crowd the entire way. It doesn't help that some people make no attempt to let others by them. It took me just about two hours to get home as I had my usual bad timing waiting for the but to City Island. At least I wasn't bored during the weight. An invisible spaceship landed by the bus stop and aliens asked me a few survey questions about the earth. I asked but they are not allowed to give the respondents a ride home.
It was a very long day, which I precisely define. I left the house at 4:55 and got home at 10:10. I was out for 17.25 hours. I base the length of a day on the recommended 8 hours of sleep and customary 8 hours of work. A typical day for a New Yorker is 8 hours of work and two hours commuting. A typical day is 10 hours. Clearly not long. If you go out after work that's another two hours brining it u to 12 hours. Still too common to be long. More than 12 hours is a long day. As you are supposed to sleep 8 hours that leaves 16 hours to be awake. If you are out more than 16 hours, that's a very long day. Sorry you had to see the nonsense that goes on in my brain. As honest and complete as I am you don't know the half of it. Did you catch the April Fools joke? Did anybody catch the joke that I didn't make but could have by simply cutting out the joke?
Now I have to eat and get my day going.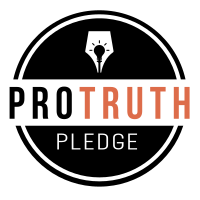 I signed the Pro-Truth Pledge:
please hold me accountable.







Memories: Not that Horrid Song - May 29, 2018
Wise Madness is Now In Session - May 28, 2018
The NFL and the First Amendment - May 27, 2018
On The Road Again - May 26, 2018
Oliver the Three-Eyed Crow - May 25, 2018



creative commons
This work is licensed under a Creative Commons Attribution-Noncommercial-Share Alike 3.0 License.
Horvendile April 01, 2017




Follow on Feedly