I became insane with long intervals of horrible sanity.
Edgar Allen Poe
The trouble with fighting for human freedom is that one spends most of one's time defending scoundrels. For it is against scoundrels that oppressive laws are first aimed, and oppression must be stopped at the beginning if it is to be stopped at all.
- H. L. Mencken
Many people would sooner die than think; In fact, they do so
-Bertrand Russell
What I have been telling you, from alpha to omega, what is the one great thing the sigil taught me — that everything in life is miraculous. For the sigil taught me that it rests within the power of each of us to awaken at will from a dragging nightmare of life made up of unimportant tasks and tedious useless little habits, to see life as it really is, and to rejoice in its exquisite wonderfulness. If the sigil were proved to be the top of a tomato-can, it would not alter that big fact, nor my fixed faith. No Harrowby, the common names we call things by do not matter — except to show how very dull we are ...
-James Branch Cabell
December 20, 2014 - 1:18 p.m.
Kim Jong-un Is a vicious cowardly jerk!
When I went to bed last night I had today's entry all planned out. It was brilliant, Pulitzer prize worthy, maybe a Nobel in literature. I have absolutely no idea what I was thinking. It is so hard not having a brain.
Part of the problem is that I don't want to write about yesterday. It was a terrible day I didn't get out of bed till after 3. I didn't get dressed till 9 PM when I had to run to Trader Joe's before they closed. I am having problems, My Gentle Readers. But that doesn't mean I neglect you or my incessant nerdiness. I took advantage of being totally slothful to finish compiling all my concerts for the year. I even included the one I'm going to tonight. Then once it was in Excel I could let that do the work and figure out which musicians I actually saw the most this year. I know I already wrote a entry about that but I knew the numbers aren't accurate these are pretty damn close. I could have missed something because of a typo here and there but this will suffice. Dayanu!
So now the official list of every musical act I saw at least 3 times. There are some explanations and inconsistencies in methodology.
Act
Count


Spuyten Duyvil
Jean Rohe
The Kennedys
Kristin Andreassen
Kat Quinn
The Lords of Liechtenstein
Bobtown
The Amigos
Joe Crookston
Scott Wolfson and Other Heroes
Murphy Beds
Miss Tess & the Talkbacks
Sharon Goldman
Honor Finnegan
Brittany Haas
No Fuss and Feathers Roadshow
Roosevelt Dime
We're About 9
Dar Williams
Pesky J. Nixon
The Sea the Sea
Haas Kowert Tice
Brother Sun
Robert Sarazin Blake
Matt Nakoa
Villa Palagonia
Michael Daves
Chris Eldridge
12
11
8
7
7
7
6
6
6
5
5
4
4
4
4
4
4
3
3
3
3
3
3
3
3
3
3
3
So now for the inconsistencies. You'll notice that there are separate listings for Brittany Haas and Haas Kowert Tice. But it isn't that I saw Brittany Solo 4 times and with HKT three times. It was just easy to do a search for just a last name and that included HKT and her with a different trio the other two members of which I don't know. In fact I saw her 5 times as I saw her with Crooked Still once.
He's nowhere to be seen but I actually saw Jefferson Hamer 7 times, Five times with the Murphy Beds and twice solo.
Same with Carolann Solebello who I saw 6 times. Four times with No Fuss No Feathers Roadshow and twice solo.
God knows how many times I saw Chris Eldridge as he accompanied Kristin quite a few times.
Oh and I actually saw Kat Quinn 8 times but one was the Bangs Collective, she, Jo Kroger, and Caitlin Mahoney. That means I saw Caitlin 3 times total.
My gut feeling that I saw Either Spuyten Duyvil or Jean Rohe the most. I was right. I saw Jean more on her own but saw Spuyten Duyvil at so many festivals and a Met game. If I had included the Emerging Artist Showcase at Falcon RidgeJean would have tied for the lead.
Hey I just realized I through the magic of Google Docs I can share the entire spreadsheet with you. You can see all the shows I went to over the year. For some festivals where more than four people played I gave the list of performer separately on the second tab labeled "2014 Addendum" the complete leader list is on the third tab. Here's the link, Concert Calendar.
In the end I heard live music 174 times last year a new record. This has been a very bad year and that's how I've been dealing with it. I wish I could thank each and every musician who has helped me. I reread all my diary entries to compile this list and I can see how when things were worst I went out every night. I was running a Red Queen's race. I had to run very fast to stay in the same place. But the music is good. But of course not all music is good music. There is music out there that think is bad. Some is not to my taste. A great deal is mediocre. There is such a difference between the music that opens up new worlds and the music that doesn't. Here's to the demiurges that create their own universe. All the people at the top of this list do.
While I don't remember the Nobel Prize worthy idea I had I did write one down and just now figured out what I was going to say about it. I take minimalist notes and hope it triggers my memory. Sometimes it doesn't
My note is "North Korean Movie." I am of course referring to The Interview. For those of you living under a Rock, that's the Seth Rogan comedy about an assassination attempt on North Korean Dictator Kim Jong-un. According to the US government and outside experts, in retaliation North Korea hacked into SONY pictures computers and published embarrassing emails and some other movies. Then they sent threats to SONY that they will attack if the film is released. Sony withdrew the film. Now they are taking flack from all sides, Republican Senators, President Obama, journalists and bloggers. Now I understand the criticism and I think they shouldn't have given in to terrorist threats. But and this is a big but. I understand Sony's decision. Imagine how the people in charge would feel if they released the film and people watching it were killed. How would you feel if it were you? Could you bare that people died because you felt it was so important to show a movie?
People forget the humanity of people making these kinds of decisions. The same goes with the people who put in security measures at events like checking people's bags. I don't like it. I object to it. But I don't think that the people doing so are terrible people I don't think that this is somehow just about money. People are quick to deny that the people making these decisions can have feelings towards other people. That they just don't want people to get hurt. I can hear some of you now saying "corporations never care about people." Corporations are not people, no matter what the Supreme Court says, but these decisions are being made by people. People born of man and woman just like the rest of us. Saying that they don't have normal feelings is no different than saying that blacks or gays don't have the same feelings as others. When you catch yourself thinking that someone you know almost nothing about doesn't have normal feelings, stop it right there. Now if it's Kim Jong-un you have a big more evidence that he's an outlier.
Tomorrow I'm going Caroling at Washington Square Park with Terre Roche and friends. I do this every year. Last year there were videos taken. Here they are.
I have to come up with a title for this. Let's see if I can get threats from North Korea.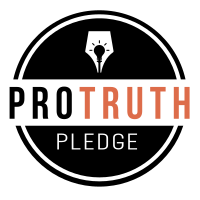 I signed the Pro-Truth Pledge:
please hold me accountable.







Memories: Not that Horrid Song - May 29, 2018
Wise Madness is Now In Session - May 28, 2018
The NFL and the First Amendment - May 27, 2018
On The Road Again - May 26, 2018
Oliver the Three-Eyed Crow - May 25, 2018



creative commons
This work is licensed under a Creative Commons Attribution-Noncommercial-Share Alike 3.0 License.
Horvendile December 20, 2014




Follow on Feedly