I became insane with long intervals of horrible sanity.
Edgar Allen Poe
The trouble with fighting for human freedom is that one spends most of one's time defending scoundrels. For it is against scoundrels that oppressive laws are first aimed, and oppression must be stopped at the beginning if it is to be stopped at all.
- H. L. Mencken
Many people would sooner die than think; In fact, they do so
-Bertrand Russell
What I have been telling you, from alpha to omega, what is the one great thing the sigil taught me — that everything in life is miraculous. For the sigil taught me that it rests within the power of each of us to awaken at will from a dragging nightmare of life made up of unimportant tasks and tedious useless little habits, to see life as it really is, and to rejoice in its exquisite wonderfulness. If the sigil were proved to be the top of a tomato-can, it would not alter that big fact, nor my fixed faith. No Harrowby, the common names we call things by do not matter — except to show how very dull we are ...
-James Branch Cabell
August 15, 2015 - 1:08 p.m.
Eeny Meeny Miny Tomoko
I thought I was going to start writing this an hour ago but somehow I didn't. I got involved editing videos and photos and talking to people online. It's 11:31; I should be finished by now and making brunch. Hell I should be finishing breakfast. Instead I just spent another ten minutes talking online.
I actually managed to go shopping yesterday. I was out of eggs so it was a necessity. But what matters is that I left early enough to go to Trader Joe's came back and then go out again for a seven o'clock show. I had a choice of five shows by musicians that I try to not miss but don't see that often; Slaid Cleaves, Cricket Tell the Weather, Skye Steele, Tomoko Omura, and Mamie Minch. And the winner is … Tomoko Omura. It's been forever since I've seen her and she's the most different. She plays jazz. I really which I could have been in five places at once. You couldn't go wrong with any of them. Fred was at Slaid and I think Gene & Isabel at Cricket. Any of My Gentle Readers at Skye or Mamie? Here's something I was wondering; have any of My Gentle Readers every seen Tomoko with her own band? I know some have seen her with RUNA or Guy Mendilow. Here's my goal, to convince some of you to see Tomoko. You will thank me for it.
She was playing at ShapeShifters in Park Slope. It's an easy place to get to, a few blocks from the Union Street station. I should have left early enough to walk there. It's one block south of my street but three miles west of here and I have to cut across Prospect Park. I've never been there though Tomoko has played there before. It's an odd place. There is no sign out front with the name. I found it because I heard the sound check from the street. If you look through the glass the name is written … with white letters on a white background. That seems to be their philosophy, they'd rather be odd than be practical. Here's the website, ShapeShifter Lab; try and read the schedule. You can but it's not easy. It's on an image so you can't search it.
What it is practical about is the music. It had great sound and a large space that I think is well laid out. There might be some obstructed views but I didn't have to sit where that was an issue. It's a great place to hear music with one caveat and last night might be an exception; it was very hot and very stuffy. As the show progressed it got worse and worse with no air moving.
There was a while there when I was seeing Tomoko every few weeks but now it's been a year. OK I don't' actually know that but it's been a long time. I got in at the end of sound check. As soon as they were done she came over and said hi. It always makes me feel good when I put a smile on someone's face when she see me.
Tomoko has many projects, this was her Roots Quintet. The roots refer to Tomoko's roots; the songs are largely based on Japanese folk songs. This is not Appalachian. Tomoko turns that into jazz. The quintet has Tomoko on violin plus piano, bass, electric guitar, and drums. Hey I actually remembered that. I didn't have to cheat and look at this picture.


Drummers always get left out of pics. Sorry drummer.

I'm not a jazz person but I've been trying to learn to be forever. Tomoko has helped me succeed. I could always tell that there's a there there but I didn't know how to access it. I still don't have the language to discuss it intelligently but I have some idea of what's going on. What's going on? A lot. This isn't five musicians playing the same thing on different instruments. Each player does their own thing which if you listened to one at a time you'd hear little in common, at least if you are like me. But together they come together and produce far more than the sum of the parts. You have to learn to hear the individual parts and to put them all together. My preparation for that was listening to Baroque music, especially Bach. It's listening with the Bach part of my brain. It is very much like listening to classical music. The intellectual content leads the emotional. That doesn't mean it is not emotional. It means that the visceral response is mediated by your brain. If you don't pay attention you won't get what people are excited about. If you do you'll be taken to wonderful places. I find that I keep hearing new small things that delight me in the midst of the big picture. It takes me out of this world and into one in dynamic balance. Everything keeps changing but everything stays in consonance with everything else.

Got the drummer, lost the guitarist
The musician I see often that Tomoko reminds me the most of is another violinist, Brittany Haas. Brittany works in a totally different genre, her roots are Appalachian, but they succeed the same way. They are writing complex chamber music that comes across as simple.
I find this band of Tomoko's more accessible than some of others. It might be avant-garde, I'm not a good judge, but it doesn't strike me that way. If you want to get into jazz it's a good place to start. They don't let you video there but I got this much before they stopped me.
The show was a double bill with Love Salad. That should be the name of a band on Phineas & Ferb. They were more avant-garde than the Roots Quintet and harder for me to appreciate. But they have something. It might not be where I live but that doesn't mean they are bad. In fact even though they aren't my thing I enjoyed them quite a bit. I was very physically uncomfortable from the heat and stuffiness by the end but I didn't think of leaving. I wanted to hear their entire set. They look like this.

Fred was intrigued because in the blurb it said that one of them played the laptop. That was this guy:
Who knows what he is playing? It's a midi wind controller. It has a greater range than any analogue wind instrument. Most of the time it was in the clarinet range but some sections were much deeper and a few much higher. It is played through his laptop. Yes you want one. I want one and I can't play any wind instruments but kazoo and melodica.
The singer often doubled the wind controller. I have not heard someone sing like her. Much of what she did was sing individual notes with rests in between. The bass player is the leader and composer and he makes a lot of use of negative space. Her style is totally different but the singer's voice is very similar to Jean Rohe's. She uses it so differently that I'd never lump them together. There was something about the bass player's attitude that appealed to me. This could have so easily come across as pretentious but he was the opposite. You know what it is? He's an enthusiast. He was delighting in the music.
I've written 1272 words but I have to write more. Tomoko always makes my mind race and this was an undercurrent and much of what I was thinking about during the break.
I said that it was called the Roots Quintet because it explored Tomoko's Japanese roots. What if she weren't Japanese, would she be appropriating somebody else's culture. Jazz is often called the only purely American art form. It is firmly rooted in African-American culture. Is Tomoko guilty of appropriating somebody else's culture? Of course not. It's a totally loaded question. There is nothing at all to be guilty of. There is a world for taking elements of another culture and adopting it as your own, civilization. There great centers of civilization are at the crossroads of different cultures. It's how progress is made. We learn something new from somebody else then add our own ideas. People have criticized Paul Simon for exploiting South African culture on Graceland. How was it exploiting? Who was hurt? The musicians that he hired and paid and gave exposure to? He enriched the world by spreading that music outside of its origins. Anything which says that is wrong, is wrong. It's a force against art, against culture, against beauty. Art like organism have hybrid vigor. Irish immigrants brought step dancing to New York where it was seen by African slaves and tap dancing was born. That is not a bad thing. Italian railroad workers played their mandolins and it was appropriated by the Appalachian locals. Now it's part of bluegrass. What these people do, what Paul Simon did, what Tomoko does is make beautiful music. That's what matters. There is no such thing as moral or immoral music; music is either well or poorly written and performed.
OK now it's one. I better make breakfast. I have nothing planned for today. I better fine an excuse to leave the house.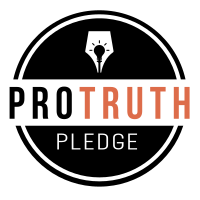 I signed the Pro-Truth Pledge:
please hold me accountable.







Memories: Not that Horrid Song - May 29, 2018
Wise Madness is Now In Session - May 28, 2018
The NFL and the First Amendment - May 27, 2018
On The Road Again - May 26, 2018
Oliver the Three-Eyed Crow - May 25, 2018



creative commons
This work is licensed under a Creative Commons Attribution-Noncommercial-Share Alike 3.0 License.
Horvendile August 15, 2015




Follow on Feedly