I became insane with long intervals of horrible sanity.
Edgar Allen Poe
The trouble with fighting for human freedom is that one spends most of one's time defending scoundrels. For it is against scoundrels that oppressive laws are first aimed, and oppression must be stopped at the beginning if it is to be stopped at all.
- H. L. Mencken
Many people would sooner die than think; In fact, they do so
-Bertrand Russell
What I have been telling you, from alpha to omega, what is the one great thing the sigil taught me — that everything in life is miraculous. For the sigil taught me that it rests within the power of each of us to awaken at will from a dragging nightmare of life made up of unimportant tasks and tedious useless little habits, to see life as it really is, and to rejoice in its exquisite wonderfulness. If the sigil were proved to be the top of a tomato-can, it would not alter that big fact, nor my fixed faith. No Harrowby, the common names we call things by do not matter — except to show how very dull we are ...
-James Branch Cabell
October 29, 2016 - 2:23 p.m.
Tomoko or not Tomoko/ That is the Question
I need to start getting up earlier so I can eat breakfast before I post and still post Wise Madness before noon. I need a new normal. Getting started writing is always the hardest part. That's a key element of my issues. It's like that for everything. Once I get started I'm good.
I should have taken notes last night. I remember the music but I'm afraid I'm going to forget one of the annoying people I encountered that I want to write about. I need to get my cyberspace revenge on them that they will never know about. This is not irrational on my part. It serves the very rational purpose of processing my anger and then letting it go. In other words, it feels good.
Jean Rohe was playing last night. It's been a while since I've seen her; you know very well that I never miss Jean playing but I did. World Series Game 3 was last night. This is the first time in years I can watch the series easily. It's a series I care a lot about, the Cubs have a chance to win their first World Championship since 1908. Is that why I missed Jean? No. Something came up that made me voluntarily miss both Jean Rohe and the World Series so you know that it must be something very special. It was; The Tomoko Omura Roots Quintet was playing at Club Bonafide. It's been a long time since I've seen Tomoko. She's someone that has multiple projects and for a while I was seeing her at least once a month. Being out of Brooklyn makes it tougher, she lives there and now I can't go to late shows in the County of Kings. I first met Tomoko when she was the fiddler in RUNA. She's so good that this Japanese jazz musician picked up Irish music immediately. Music is music and it's easier to move from jazz to other genres than the other way around. The club is on 52nd Street East of Third Avenue. That's a convenient location for someone who takes the
train like me. Of course, I didn't come from home. I had to stop at my PO box at Columbus Circle first. I had a few hours before the show to kill after that. Google Maps said it would take me only 14 minutes to get there. Makes sense, it's one stop on the
and two on the
. The first thing I did was have dinner at Whole Foods, across the street. Taking the escalator in the Time Warner building down to the store I encountered two of the annoying people. These two women just stopped dead and talked when they got to the bottom. There was no room for me to get off. There was somebody right behind me, I had to push my way through them to prevent an accident.
Now that I wrote that I'll go back to the first annoying person I encountered. When I leave my building, I walk down a path to a gate that opens outward. Someone had left bags of garbage against the door. She wasn't even standing there so I could ask her to move them and I was racing for a bus. I pushed the gate and hoped the bags would move. They did. As I did that the woman came back from her car. She saw what happened. Did she apologize? No, she said, "Hello." See what the annoying people had in common? They obstructed me without even considering that other people might want to go to the places they were blocking. How do people reach adulthood without learning that people can't walk through things?
Dinner was great, sweet chili chicken wings, stuffed potato skin, and fingerling potatoes. I had chocolate peanut butter cake for dessert. Yum!
I still had time to kill so I went to my school's library to read. I love doing that, they have very comfy chairs and a phone charging station. It was my first time reading A Clash of Kings in ages. That's terrible. I need to read more even if it's difficult with my eyes. I love the book. I love reading. I don't want my brain to atrophy.
I gave myself 25 minutes to make the 15-minute trip. When I got to the subway, right out the school's front door. I was delayed because there was a woman there that didn't start to take her MetroCard out till she was already in the turnstile and couldn't find it. I guess she didn't realize you had to pay to get on the subway till then. People unaware of blocking my path was a theme for the evening. That caused me to just miss a train. It was rush hour so it was not a long wait till the next. I went to switch to the
and had to wait over 15 minutes for the train. There were delays. Remember the entire trip was supposed to take 14 minutes. The upshot was that I was late. I am not sure if I missed a song or not. I might not have. The website said that both the doors and the music were at 7:30. I assumed that the door time was accurate and the music started a little after that.
Bonafide was an interesting venue. It looked like I was in the wrong place. There was a small sign pointing to the door but it looked like an office building. You go in and there's another small sign saying it was on the third floor. There were more signs on the stairwell letting you know you were going correctly. When you reach the destination it's a nice looking small night club.
You'll see from the logo that I did not misspell Bonafide they did. Is that a joke I don't get? There is already something clever that I do get. That thing where the "f" should be is an f clef.
Now to talking about Tomoko. You already know that she's fantastic she's worth missing Jean Rohe and the World Series for. I told you that she plays jazz. What's left? The roots in "Roots Quintet" refers to the roots of the music in Japanese folk music. She has a broad view of folk music as one of the songs was the theme song for a Samurai TV show, the Japanese equivalent of a Western. She also has a broad view of Japanese as she played Moon Over Vermont as part of it is in haiku form. Tomoko is my kind of person.
She takes the songs and transforms them into jazz. Moon Over Vermont started as jazz but a standard, that's not how the quintet played it. I can't think of a good reason to not classify the music as a subgenre of classical. It is serious music played by skilled musicians that requires a great deal of active listening. To fully appreciate it you must listen closely. It's syncopated chamber music. It's not lyrical, you don't go away humming the tunes. Instead your mind is taken to new places as you immerse yourself in it. Tomoko takes me to places I rarely go. That's why it's important I see her; I won't get what I get from her anywhere else.
Tomoko put on this great performance when her health was not the best. She was quite sick the day before. To prevent contagion, I had to content myself with a psychic hug. I had seen her piano player before. I knew she was married. I didn't know till he told me that he was the husband. He was racing off to another gig so that was the extent of our conversation. Good jazz musicians often have two or more gigs a night. When I left, I saw a guy running down the street with a bass on wheels. He was probably doing the same thing. There are many clubs in that area.
I went to the show alone. This is so different from what I usually listen to with my friends. Thing is that I know many of you have broad tastes. Who would like to see Tomoko with me next time? Let me know if you do. Tell you what; listen to the album and see if it hooks you like it does me.
The ride home was easy except one again I just missed the bus at Pelham Bay. I made the best of it and got a hot chocolate at 7-Eleven. It was my first of the year. I picked up my winter clothes the other day. I got to wear my late autumn jacket, just in time for late autumn. I have my warm hat collection too. Now if I could only find the fleece gloves that I wore the other day. I had to wear my leather ones yesterday. They are a bit too warm. I like to precisely calibrate my warm clothing.
Tonight, I'm going to stay home and watch the World Series. The Cubs did not do well without my support. I accept the blame for the loss.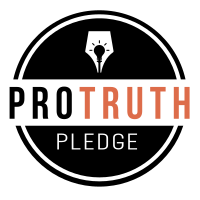 I signed the Pro-Truth Pledge:
please hold me accountable.







Memories: Not that Horrid Song - May 29, 2018
Wise Madness is Now In Session - May 28, 2018
The NFL and the First Amendment - May 27, 2018
On The Road Again - May 26, 2018
Oliver the Three-Eyed Crow - May 25, 2018



creative commons
This work is licensed under a Creative Commons Attribution-Noncommercial-Share Alike 3.0 License.
Horvendile October 29, 2016




Follow on Feedly