I became insane with long intervals of horrible sanity.
Edgar Allen Poe
The trouble with fighting for human freedom is that one spends most of one's time defending scoundrels. For it is against scoundrels that oppressive laws are first aimed, and oppression must be stopped at the beginning if it is to be stopped at all.
- H. L. Mencken
Many people would sooner die than think; In fact, they do so
-Bertrand Russell
What I have been telling you, from alpha to omega, what is the one great thing the sigil taught me — that everything in life is miraculous. For the sigil taught me that it rests within the power of each of us to awaken at will from a dragging nightmare of life made up of unimportant tasks and tedious useless little habits, to see life as it really is, and to rejoice in its exquisite wonderfulness. If the sigil were proved to be the top of a tomato-can, it would not alter that big fact, nor my fixed faith. No Harrowby, the common names we call things by do not matter — except to show how very dull we are ...
-James Branch Cabell
April 03, 2014 - 1:28 p.m.
Theatre in the Theater.
I only wasted an hour and a half before writing today. That might be a new record.
My plan for yesterday was to do laundry and go food shopping. I managed to do neither o those things. I hate when I do that. I spun my wheels all day then at 5:40 or so Marti posted on FB that she had an extra ticket to a play and wanted to know if anyone wanted to go with her. I jumped right in and said, Me! Me! It was a 7:30 curtain and we wanted to eat first which meant leaving immediately. So that's what I did. Well first I got dressed. Yes I still wasn't dressed that day. I told you I spun my wheels.
The show was at 59th street which I correctly deduced was just east of Madison Ave. I took the
right up to 59th and Lexington Ave. It was a rare one train trip for me. I got there just when I told Marti I would, 6:40. Marti had just parked her car and we walked towards each other and met on Park, then walked to the theater to get our tickets. I should point out that Marti is a theater reviewer. Or is that at theatre reviewer? As she doesn't review the buildings I'll go with the latter. We walked right by the theater, er as I meant the building, but found it the second pass. Then it was off to dinner at a diner right around the corner. We lost time because of getting lost so we were sort of pressed for time. The food was good and the conversation better. I rarely see Marti but we never have trouble finding things to talk about. I always like when the person I'm with uses my line, "I knew there was a reason I like you." I forgot what ridiculous thing brought that on. Something that showed a common frame of reference.
We went back to the theater and were told it was too late to get inn. It was 7:30. I new they never close the doors exactly on time. Marti knew they close the doors by convention 7 minutes after "curtain" time. They double checked and let us up. When we got there they announced "first call." It wasn't even last call. We had plenty of time; seven minutes in fact. Marti knew what she was talking about. We got the VIP treatment, reserved seats. I felt so special. Marti got a special info package. She is more special than I am. My name as far as the theater was concerned was +1.
In the interest of honesty I will admit that when I sat down here I had no idea what the title of the show was. I didn't care when I was asked, I figured a free evening at the theater with Marti was a worthwhile endeavor. When we walked in I was given the playbills, three of them. I collect playbills. I have them for pretty much every show I ever saw since I was a kid. I think I handed them all to Marti when I went to take my jacket and backpack off and n ever got them back so never put one in my bag. But I remembered the name of the "Theater, 59E59, the address and just looked it up. We saw, DON'T WAKE ME: The Ballad of Nihal Armstrong. Its' a one woman play telling the story of her son whose traumatic birth led to Cerebral Palsy. At least the first monologue was one in verse. At least that's how it sounded to me. Probably the entire play was and I just got used to it. All plays used to be in verse, look at Shakespeare and Marlowe. When did they stop? The most recent one I know that uses it is Cyrano de Bergerac.
When it was over Marti said she felt like she just came out of a therapy session. Which is how I felt and it's just how I felt. So the last two shows I've seen, this one and My Mother Has 4 Noses were one woman shows about caregiving for someone with severe disabilities, in 4 noses it was the narrator, Jonatha Brooke's mother, and felt like therapy sessions. I greatly preferred 4 Noses which was leavened with humor and music. Both shows also involved characters believing in dubious therapy, Christian Science in 4 Noses and facilitated communications in Don't Wake Me. In 4 noses it's the mother's belief and in the latter the narrator, who is also a mother.
I should explain facilitated communications. The facilitator takes the hand of someone who has trouble communicating, either through a physical or mental challenge and guides it to a keyboard and where the handicapped person allegedly controls which key is pressed. It is clear that it could just be the facilitator doing everything. It isn't clear that the handicapped person could do this. While possible it would require strong evidence before it should be believed. That evidence does not exist. Here's a rundown by a skeptics source, acilitated communication (FC) ("supported typing"): The Skeptic Dictionary. Being me I have read up on this for years. People want to believe they are communicating with their loved ones so they do. Just as they believe mediums let them talk to the dead.
So here's the thing. I could watch the show and think of it as illustrating how people can fool themselves, which is what I did. But as the narrator is inherently sympathetic I know it conveys the message that she's right. Her attitude was that experts are bad and only people who don't know anything can be trusted. You might say it is harmless. But it isn't. It encourages the attitude that leads to people not vaccinating their children. If you don't accept that expertize and empiricism have value you end up believing what makes you feel good, not what's true. And that's dangerous. So people can reject vaccination, climate change and evolution. If you accept the denial in one case you lose the ability to reject it in others. In the show the skeptics are demonized. They are horrible people who don't care about her son in the narrator's perspective.
After the show Marti and I went out for dessert. OK I didn't like my chocolate truffles as they weren't chocolate, they were other things covered in chocolate. If you saw "dark chocolate truffles" on the menu would you expect mangos and coconut coated with a layer of chocolate powder? I didn't. but know what. Marty traded the little scoop of coffee/banana ice cream for one of mine and that was great and the conversation was better. So I had a gay old time.
I walked Marti back to her car then hopped on the subway. I had to wait only 2 minutes for my train. You can't beat that.
I had a frustrating Finite Math class today. Literally half the class was late. Then most of them seemed dead. I couldn't tell if they were lost or just distracted. Things went very slowly. That's been happening a lot this semester. They have such a poor grounding in the fundamentals that they can't keep up. I have to go over the arithmetic in great detail or they can't follow.
On the bright side the K-cup coffee in the office is great. I had 14 ounces when I came in and another after class. Now I'm wide awake. I bought half & half so now it tastes great. It was not good with the coffeemate.
Now I havr to talk to the admin and see if I can get permission to have someone video my class. I'm going to be in a documentary. That's all the details I can give you other than that it's a student project so you won't be seeing it in a theater.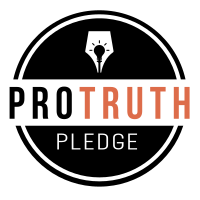 I signed the Pro-Truth Pledge:
please hold me accountable.







Memories: Not that Horrid Song - May 29, 2018
Wise Madness is Now In Session - May 28, 2018
The NFL and the First Amendment - May 27, 2018
On The Road Again - May 26, 2018
Oliver the Three-Eyed Crow - May 25, 2018



creative commons
This work is licensed under a Creative Commons Attribution-Noncommercial-Share Alike 3.0 License.
Horvendile April 03, 2014




Follow on Feedly