I became insane with long intervals of horrible sanity.
Edgar Allen Poe
The trouble with fighting for human freedom is that one spends most of one's time defending scoundrels. For it is against scoundrels that oppressive laws are first aimed, and oppression must be stopped at the beginning if it is to be stopped at all.
- H. L. Mencken
Many people would sooner die than think; In fact, they do so
-Bertrand Russell
What I have been telling you, from alpha to omega, what is the one great thing the sigil taught me — that everything in life is miraculous. For the sigil taught me that it rests within the power of each of us to awaken at will from a dragging nightmare of life made up of unimportant tasks and tedious useless little habits, to see life as it really is, and to rejoice in its exquisite wonderfulness. If the sigil were proved to be the top of a tomato-can, it would not alter that big fact, nor my fixed faith. No Harrowby, the common names we call things by do not matter — except to show how very dull we are ...
-James Branch Cabell
November 27, 2016 - 2:22 p.m.
Permanent Falcon Ridge
Dateline BoltBus to New York: I'm still in South Station Boston waiting for the bus to leave and waiting for the Wi-Fi to kick in. I'm not even sure if I'm logged onto the right bus's Wi-Fi, I hope not as this sucks. I do now have Wi-Fi, Facebook loaded. We'll see how this goes. Unlike the trip here there were lots of A-tickets and I was back in the line to get on as I thought I might as well stay comfortable and seated instead of being on the line. I still got a window seat and once again I thought I didn't have anyone next to me till a last-minute boarder came on. Oh well. I hope he's nice. Unlike the trip down I have a snack to eat. He'll have to put up with me eating these delicious bacon-wrapped stuffing balls that Trisha made for the party last night. I also have potatoes that are soaked with duck fat. I considered dedicating this entire entry to this morning's breakfast. The bus is now filled up so it's not exactly unlucky I have someone sitting with me. I'm just unlucky that it's not a cute woman. Now I'm on the right Wi-Fi so all is good with the world. There is even a tray to rest my computer on. Lots more legroom than the ride up too. Just realized I sat on the wrong side of the bus. We are traveling Southeast near noon so the sun is in the south and shining in the left side of the bus. That's where I am. If we stay in the big dig the entire trip I'll be fine. I have a feeling we are going to emerge soon. We did. But that's not what you want to read about. You don't want to read about me wondering if I want to scrounge under my seat for my earbuds so I can listen to music on the trip down. You want to read about what I ate since I last updated Friday night. Oh wait, that's what I want to write about. You want to read about what I did and the people and dogs I saw. Here's a teaser, as an added bonus there was a traveling fish. Now I have you hooked. You know you have to read till you get to the fish.
Saturday was second Thanksgiving, a tradition at Van Merc Hill, Joe and Emily's house. It's a party/music jam on Saturday night. There were fewer people than usual but almost everyone that showed up was a musician. Two of the guests, Phil and Trisha were my friends. They live 20 minutes away, go to Falcon Ridge and New Bedford and somehow didn't know Emily and Joe; that was something that needed to be corrected. Kathy came and she's my friend and Joe and Emily's. Unfortunately, Ethan and Robin couldn't come because of a sick dog. I knew most of the other people there from either Falcon Ridge or previous Thanksgivings.
There was a chore list for the kids and me during the day. I was told I didn't have to do anything but I did the one thing that didn't involve me constantly asking, "Where is that? Or Where does that go?" I brought in the firewood. I hibernated much of the day. That consisted of doing things online and sleeping. My tummy has been a bit unhappy all weekend. Not in the painful Crohn's disease way but in the spending so much time in the bathroom it tires me out way. The nap went well even after three cups of coffee for breakfast. Do you know what happiness is? It's waking up and having the coffee made then being served bacon or sausages and eggs for breakfast. Divine happiness is having homemade chocolate Irish crème I the coffee. I was good. I only had one or maybe two cups of that a day. My psychiatrist is going to be a bit taken aback when I tell her of all the caffeine and alcohol I had. Grade them both on a curve. Lots of coffee means lots of coffee for anyone. Lots of alcohol means I had as much during the weekend as a moderate drinker would have at a party. I only had the Irish crème in my coffee. I never felt the effects.
Do you know what else is happiness? Spending a holiday weekend in a house filled with loving adults, children, dogs, and music. I was telling Carey about it. I told her how much she'd loved it and described the home as a permanent Falcon Ridge. There is pretty much no higher compliment.
There was a new member of the family this year, Little G, she's almost 11 months old. I had eight friends have babies around the same time last year. I am starting a new app, baby Tinder. I showed Little G, her sisters, and her parents pictures of Jessica's and Laura's son's. Little G swiped right on both. I have to send them a picture of her. If you need a matchmaker for your baby come to me. You can't put these things off too long.
The first to arrive on Saturday was Matt who I just discovered was Joe's cousin. He helps with the sound at the Steeple Coffeehouse. I've met him there, on a previous Thanksgiving, and at FRFF. He has dubbed me Ishka Bacon. I have dubbed him Matt. By coincidence that's what his parents named him too.
By pure chance Emily bought a duck for dinner. She did not know that it was my favorite meal. I told her I had a recipe that Maura's friend Jeanne sent me years ago, that sounded so good but I never made. I found in seconds and forwarded it to Emily. Not only is the duck amazing but you put potatoes and carrots under the duck and they soak in the drippings. I don't eat carrots but I had the potatoes. These are simply the best potatoes in the world. I make some great potatoes, it's a specialty of mine, but roasted them in seasoned duck fat puts these over the top.
I don't obsess on food as much as I seem to here; I am mindful when I eat and appreciate every nuance and I find it easy to write about. I also love playing with the kids and talking to everyone but what do I say about that? I can't repeat the conversations, you'd never believe many of them and other conversations I'd have to kill you if I told you about them. I should have written down some of the things that Emily said to or about the children. She is taken about by them. It's just things you never think you'd ever have to say in your life until you have kids and find yourself saying them. She never said this but it has the right feel, "Stop using the dog as a pogo stick."
There were so many people jamming at the party, the ages ranged from 8 to 6 without any major gaps. There were acoustic guitars, an electric guitar and bass, a flute, saxomaphone, electric keyboard, acoustic piano, and ukuleles. I think I snagged them all. There was a lot of singing too. There were a few no-talent clumps, like me, to listen. You know you aren't in Kansas anymore when a 10-year-old on electric bass suggests playing Surfin' USA. I hope that makes you jealous that you weren't there. It makes me jealous and I was there.
There were two house guests other than me, Matt and Margaret, a free-range 16-year-old. You want to be around a teenage that chooses to spend Saturday night in a house filled with adults and children. Margaret is tré cool, just like everyone else there.
Late in the evening when most people had gone home Matt, Joe not Joe, not the one that lives in the house, and I found ourselves the only ones around. Joe had gone to sleep. Emily was taking care of a crying child. We had no idea this had happened. Matt and I didn't know Joe not Joe so we played getting to know you and found ourselves talking for quite a while. "Then Emily came back and we talked even longer. Finally, Joe not Joe left and I retired to my room in the loft. I didn't update as I knew I'd be doing that today on the bus.
This morning I was looking forward to a visit from Carolyn. She's not related to the Van Merc Hill household but she's still family. I know her from Falcon Ridge. She is also tré cool. She couldn't find her car keys and we were getting nervous that she wouldn't make it but she did. I knew I had to get my time with her in fast as she is pretty much the kids' favorite person in the world. She brought her fish, Gilgamesh, perhaps Gillgamesh with her. That's the traveling fish. She brought it in his travel container, a jar of water. It has a little plastic castle in it; that's class. I hope Gillgamesh realizes how lucky he is. Not many people take their fish on road trips to visit people. He gets to see the world.
I got to the traveling fish. I better wrap this up as now you have no need to read on. I will tell you of today's amazing breakfast. I started with the bacon wrapped stuffing as that didn't need to be cooked. Then Emily made these great sausages from Vermont. They were otherwise sweet sausages but had hot peppers in them. Best sausages ever. She reheated the leftover mashed potatoes I the sausage fat and served the leftover duck dripping potatoes too. There were scrambled eggs to go with this. If I didn't have a bottomless maw I wouldn't eat for a week. Instead I'm going to eat potatoes and bacon wrapped stuffing when I'm finished doing things on the computer. Then I'll put the computer away and listen to music on my phone and nap, probably at the same time. We are caught in holiday traffic so it will be a long ride. This isn't too bad, the ETA is 5:30. Four and a half hours on a holiday weekend is far better than I've experienced when driving. I remember the trip taking six hours once. Next year I'm taking the train. I found out I can do it for less money than in costs for the bus when I miss doing the bus early. I have to remember to book the train three months in advance. The train is so much more comfortable and reliable even if it isn't any faster.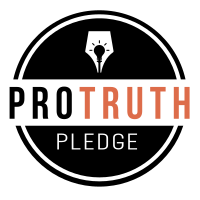 I signed the Pro-Truth Pledge:
please hold me accountable.







Memories: Not that Horrid Song - May 29, 2018
Wise Madness is Now In Session - May 28, 2018
The NFL and the First Amendment - May 27, 2018
On The Road Again - May 26, 2018
Oliver the Three-Eyed Crow - May 25, 2018



creative commons
This work is licensed under a Creative Commons Attribution-Noncommercial-Share Alike 3.0 License.
Horvendile November 27, 2016




Follow on Feedly