I became insane with long intervals of horrible sanity.
Edgar Allen Poe
The trouble with fighting for human freedom is that one spends most of one's time defending scoundrels. For it is against scoundrels that oppressive laws are first aimed, and oppression must be stopped at the beginning if it is to be stopped at all.
- H. L. Mencken
Many people would sooner die than think; In fact, they do so
-Bertrand Russell
What I have been telling you, from alpha to omega, what is the one great thing the sigil taught me — that everything in life is miraculous. For the sigil taught me that it rests within the power of each of us to awaken at will from a dragging nightmare of life made up of unimportant tasks and tedious useless little habits, to see life as it really is, and to rejoice in its exquisite wonderfulness. If the sigil were proved to be the top of a tomato-can, it would not alter that big fact, nor my fixed faith. No Harrowby, the common names we call things by do not matter — except to show how very dull we are ...
-James Branch Cabell
December 20, 2016 - 11:38 a.m.
The Peace on Christmas
Give me a really big Christmas cookie; I started writing before 10 AM. I am listening to the prize of my WFUV volunteering CD haul, Sarah Jarosz's Undercurrent. It still has the press release inserted in it. I have no idea how the powers that be didn't add this to the station's play list. It shows how far I am from the WFUV target audience. I used to be the bullseye. If they were programming as they did in 1995 this might have been the top album of the year in the listener's poll.
Last night was one of the special nights that I look forward to all year; caroling with Terre Roche under the arch at Washington Square Park. I would go to this alone but every year I try to recruit new friends to join me; I want everyone I love to experience this. This year's first timers were Karyn and Claude. They joined friends who are now caroling regulars, Katherine and Fred.
It's a long trip from City Island to Washington Square Park and I cut it close and still arrived before Terre. I got friendly with the few people that got there before me. I remember the names of Deb and Tom. I'm proud of my ear. Tom said, "Mary Christmas" so I asked him where he's from. He said upstate. I said that was more common in the Midwest. He lived in Iowa for 30 years. What's so interesting is that when I explained I could tell because he said, "Mary Christmas" not "Merry Christmas;" He couldn't hear the difference. That's exactly why people with that accent do it, they haven't been trained to hear the difference. We all do that. We don't learn all possible phonemes. Sorry for the linguistic diversion but I find that fascinating. When I was talking to a donor from out of state at the WFUV pledge drive she was so happy to hear my strong New York accent. I struggle to hear the difference between buttah and butter and of course New Yawk and New York.
Fred was the first of my friends to arrive, I was surprised I missed him walking up as I was watching in the right direction. He saw Karyn and Claude, and then Katherine found the rest of us. Katherine brought a thermos of hot apple cider. I had some. It was spiked! She was trying to get me drunk. It was one of the best alcoholic drinks I've hd. She said it was strong but I mainly tasted the cider. I still didn't have a second cup.
There's one friend that I met at previous carols, Sandi. She videos it. I'll play one later. It's wonderful to have it documented. That's what Sandi does, document life in the City on video. This often involves political activism.
I was going to say now for the magic, but the people are a big part of the magic. Now for the musical magic. Songbooks are handed out, there aren't enough for everyone so people share. One of these days I'll get it together enough to make a digital edition, if that's OK with Terre. I would find it easier to read on a tablet or illuminated Kindle if I had one.
We don't go through the book in order, that would be far to regimented. We bounce around. People shout out their requests. There is a great mix, old religious carols mixed with modern secular songs like Rudolph. Of course some are so old they feel antique, like Silver Bells I have an affection for the old ones and those in Latin. I don't speak Latin, they just give the right feel. I sometimes think my favorite is Carol of the Bells and sometimes Silver Bells but most of the time it's Good King Wenceslas. That song is what this Jewish Atheist thinks Christmas is about, generosity. The King and his page brave the cold to help a poor man.
Therefore, Christian men, be sure
Wealth or rank possessing
Ye, who now will bless the poor
Shall yourselves find blessing.
Let's hope that the President-Elect and congress who profess to be Christians, follow that wisdom.

The penultimate song is always The Hallelujah Chorus. the first time we did it, it was totally impromptu. This collection of people who came simply to carol with lyric sheets pulled off a multipart rendition of Handel's masterpiece. How does everyone know the lyrics? How do I know so many of them? I'm a devout atheist. I am not sure if the world spiritual even has meaning, but if it does, it's the feeling I get when singing that song under the arch. I find it difficult to be pessimistic about mankind when people can get together to make magic like that. I'm lucky enough to be standing right next to Katherine and near Karyn who are great professional singers. We were in the perfect spot for that song, dead center of the arch. We were surrounded by the Messiah.

We always end with We Wish You a Merry Christmas. I thought it was The Messiah but Fred remembered better than me. That should surprise no one. When it was over we hung out for a bit. Fred's feet were frozen so he left first. Karyn, Claude, and Katherine are all leaving town in the next two weeks. I had to say my goodbyes to them. Then I headed home back to the Bronx.

I have probably said this before but I used to be anti-Christmas. I felt that way but I always went to see the tree in Rockefeller Center and I'd watch A Christmas Carol and It's a Wonderful Life on TV. But I was not for caroling and I thought there was hypocrisy around the holiday. Why can't people be nice all year round? It's the Roches that turned me around. I started going to their annual Christmas show and soon started joining them in caroling. It wasn't carols that I didn't like it was the terrible versions you hear incessantly piped into stores that I was sick of. The songs themselves are beautiful. Even when they are religious, and spouting in my mind nonsense, there is a layer of meaning behind it that resonates with me. I don't believe in Jesus but I love the feeling that the belief inspires in others. I think it would be better to feel that without believing in myths. But I still celebrate those feelings. That was a great lesson the Roches taught me.

I am as secular as it's possible to be and I'm a Pastafarian that celebrates Festivus, but that does not stop me from doing as Scrooge said "I will honour Christmas in my heart, and try to keep it all the year. I will live in the Past, the Present, and the Future. The Spirits of all Three shall strive within me. I will not shut out the lessons that they teach."

The War on Christmas has always been an excuse to make war on secularists. Those who invoke it are going against the Christmas spirit. Scrooge knew better by the end of the Carol.

Appropriately enough I'm listening to a Christmas album, We Three Sons of the Never Wrong, as I write this. I have a funny way of making war on Christmas.

Here's the 2014 edition of Silent Night and The Hallelujah Chorus Features, Deb, Katherine, Dan, and me. Join us next year. This is as New York and as Christmas as it gets.


Video by Sandi Bachorn.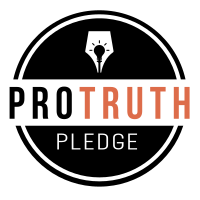 I signed the Pro-Truth Pledge:
please hold me accountable.







Memories: Not that Horrid Song - May 29, 2018
Wise Madness is Now In Session - May 28, 2018
The NFL and the First Amendment - May 27, 2018
On The Road Again - May 26, 2018
Oliver the Three-Eyed Crow - May 25, 2018



creative commons
This work is licensed under a Creative Commons Attribution-Noncommercial-Share Alike 3.0 License.
Horvendile December 20, 2016




Follow on Feedly