I became insane with long intervals of horrible sanity.
Edgar Allen Poe
The trouble with fighting for human freedom is that one spends most of one's time defending scoundrels. For it is against scoundrels that oppressive laws are first aimed, and oppression must be stopped at the beginning if it is to be stopped at all.
- H. L. Mencken
Many people would sooner die than think; In fact, they do so
-Bertrand Russell
What I have been telling you, from alpha to omega, what is the one great thing the sigil taught me โ€" that everything in life is miraculous. For the sigil taught me that it rests within the power of each of us to awaken at will from a dragging nightmare of life made up of unimportant tasks and tedious useless little habits, to see life as it really is, and to rejoice in its exquisite wonderfulness. If the sigil were proved to be the top of a tomato-can, it would not alter that big fact, nor my fixed faith. No Harrowby, the common names we call things by do not matter โ€" except to show how very dull we are ...
-James Branch Cabell
October 13, 2013 - 4:42 p.m.
The Road to Fairfax Country
I give up on napping and I'm going throw blogging withdrawal so despite the fact that I'm sleep deprived I'm writing. That's how much I love My Gentle Readers.
Lena visited me this weekend from the deep south. She in Fairfax County Virginia. She says that's not the south but it's south of Robert E. Lee's home, it's the deep south. She came up to civilization on the Megabus and I went to meet her right after school on Friday. When I got off the subway I found that her bus was delayed so I took advantage of the time to go to Trader Joe's in Chelsea. I timed in pretty much perfectly and got to the bus stop in front of FIT minutes before the bus arrived. Our plans for the evening were in Brooklyn so we headed straight back my room where should could wash up and change. Then we were off to dinner. I wanted something special and Brooklyn and suggested Juniors and the World's Greatest Cheesecake. I love it but it is not a place I will go to routinely or by myself. It's for special events. One slice of their cake is something like a zillion calories and is 312% fat. The thing is that if you died immediately afterward it would be worth it as it's hard to say that you've lived without it.
I had tongue, my favorite deli meat, but one I hardly ever order. Why not? Maybe I'll get it next time at Katz's. So this was a most excellent meal. I should have taken pictures.
Our next stop was Bell House a mile and a half away so we walked it. it not only saved money but I really could use walking off the cake. Oh yes, Lena couldn't finish hers so I had a lot of that too. Oh and it wasn't just cheesecake, mine was chocolate mousse and hers was devil's food. It is a miracle that I remember anything else about the weekend after that taste of heaven.
Oh, right, I'm past the cake I'm up to a nice healthy walk. Yeah, healthy.
I have driven to Bell House but not for years, I usually take the train. that means I never had a good notion of it's geography. Now I do. That's nice.
I guess I should say why we were there. We were there to do the same thing we do every time Lena visits, see The Thrilling Adventure, a parody of an old time radio show. Lena discovered it from being a fan of Paget Brewster. The irony is that whenever they play New York there are special guests, our friends, Paul and Storm and Jonathan Coulton. It is a very small world.
Part of the tradition is that we are always the first people on line, by a big margin,. This time 19 minutes. We got there two hours before the show, just as the early show was starting.
We had an extra ticket from a friend of Lena's. She found someone via twitter to take it. We started wondering where she was, we told her we were the first in line so she could find us, when Lena got a tweet. They wouldn't let Kayla, the woman buying the ticket in as she didn't have government issued ID to prove she was over 21+. First Lena went out to talk to her then I did. She didn't want to try my plan, pretending to be my niece. If we had planned it out I'd have said father but after they wouldn't let her in and she didn't say, "My father's waiting for me inside" I thought uncle there by chance was more likely. She didn't want to try it. What she really wanted to do was meet Paget and was going to wait around. Someone who worked there said he'd see if he could get her to come out. I kept her company for a bit. We played a very entertaining session of Getting to Know You. She's from Kansas, near Kansas City. So now I know four people from there, Nathan, Becky, Craig, and Kayla. I didn't know that many people lived there in the first place.
I went in and tried to contact our friends in the cast but their numbers are among those that disappeared from my phone, not that I think I ever had JoCo's. In any event that didn't work so I just made sure the manager guy would get Paget to come out. He said he would. She did and Kayla was happy.
When the first show let out we were joined by two of Lena's friends who were there for that one too. We all sat together for the show.
I enjoy the Thrilling Adventure Hour but everyone else there was a devoted fan and goes nuts. I'd prefer straight radio play like they do at DragonCon. But it is fun and we got to talk to our friends afterward. I discovered that I was an idiot and missed Paul and Storm a week ago. How did I do that? Oh right I'm an idiot. And I haven't even gotten to the idiot story.
We also talked to Paget. I thanked for going out to talk to Kayla and she was all excited about getting to know her as more Than a twitter handle.
It was almost midnight when we got out of there and it's two trains home. We got back late. I then had to clear off the couch for Lena and we settled in for the night …. then tragedy struck. My computer wouldn't turn on! It was plugged in but no light was on. I tried plugging it in someplace else and it wouldn't go on. NOOOOOO! I somehow managed to go to sleep with that hanging over my head.
In the morning I tried working on it some more, and it still wouldn't turn on. We decided to got Geek Squad and have them look at it. That was a bit time consuming as we first waited a the wrong place. We waited on the line at the sign that says, "Geek Squad." That is just the line to pay or something like that. Whatever it was they told me to go someplace else and a geek squad agent would talk to me. I think that was the wrong place too as someone asked me what I was waiting for and told me to sit someplace else. Argh.
I brought the computer and the charger with me. They checked the charger and it had current but nothing happened when they plugged it into my computer. But plugging in another charge worked. They didn't have a Toshiba charger so I decided to go to Staples wehre I bought it for one. Geek Squad didn't charge me.
I took the computer and charger to Staples at Union Square and guess what. When they tried my charger it worked! I have no idea what was wrong but now it works fine. When I took it home it was fine. The guy at Staples said he always blames his girlfriend's cat. I asked if I could blame Lena since it didn't have trouble till she got here, He says he blames the cat not a girl. I know he was afraid of being kicked. The guy at Jeckyll and Hyde gave that away when Carey and I went there and he said, "I always side with the woman because if you don't they kick you."
We then spent most of the day wandering around the East Village. We spent a lot of time in the gardens. One was a veritable landscaped park. For dinner we went to one of the Indian Restaurants on Sixth Street. I can never remember which ones are good and which aren't so we went to the cheapest one it was great.
We wandered around a bit more then went to SubCulture for the Folk Alliance Showcase of the CBGB's Festival,. There were four acts on the bill and I'm a huge fan of two of them, David Massengill and Rebecca Loebe. This was a late show too. It was scheduled to start at nine but was late.
The first act should have been great but they lost me. It was a duo. The woman can sing and the man can play and the music had a great rock beat but somehow the whole was less than the sum of the parts. I found myself losing interest the closer I tried to listen. It didn't help that I was tired and they went on late and then kept playing more songs after they thought their time was up. But Becca loved them so there is something there. I'll trust her taste.
David was next and he brought his A game. OK he always brings his A game. I've seen him dozens of times over 20 years. Very few people can accomplish as much as David with so little. On most songs he accompanies himself on the mountain dulcimer. It's just his voice singing simple melodies with a the simple twang of the dulcimer. The sound is simple, the melodies are simple, but the songs are complex. Each song tells a rich tale. They are for the most part true ballads, songs that tell a story. He wrote my favorite Roche's cover "On the Road to Fairfax County" and someone recorded it and credited it to traditional. I like to say that he wrote a Child Ballad long after Child died. Lena liked that it was about where she lives. After "Riders on an Orphan Train" someone we met before we came in leaned over to me and said "this guy is amazing." Yes, yes he is. For the first time I saw him accompanied by Lisi Tribble, I am going to have to fight calling this entry "The Trouble with Tribbles." She is the David's significant other from long before I ever saw him. He's known her at least since college. They were joined by someone else they knew from the drama program at University of North Carolina, Randy Jones. You know him as the cowboy from the Village People. You could all tell from their styles that the Village People and David Massengill came from the same place. Randy sang the theme song from The Mary Tyler Moore Show to Lisi and "YMCA" to David. Not only did I sing along but Lena and I did spelled it out with our arms. That was pretty much the last thing I expected to be doing on Saturday Night at the Folk Alliance Showcase at the CBGB's festival.
David ended with the song I emailed him in the afternoon and requested "Kill the Rich!" I knew that Lena would love it. That could be her theme song.
I saw David before the show. I saw the acts I didn't know before the show. I did not see Rebecca and was nervous that she wasn't going to play. I said so to Lena and she said, "someone just called your name." It was Rebecca who took the stage just as I turned around too look for her.
This was a first. I've seen Becca god know how many times and each and every one I forget how funny she is. I remember how funny she is off stage but not how funny her songs are. This time I remembered! The thing is that she is about as great a performer as it's possible to be. She has an amazing voice and radiates energy and charm. I'm always afraid that it makes people not realize what a great songwriter she is. But she is. After one song Lena says to me, "She can sing!" Yes she can. she can write. She can entertain you. And she's hot. it is a mystery how she isn't a star. There are planty of great performers that are incredibly talented but I can see how casual listeners won't kn0ow how to appreciate them. Becca has that obvious layer too. I should be scorning people for liking her for shallow reasons not wondering why she isn't a household name. Now if you want to see her you can next Saturday afternoon at Gene & Isabels house in Merrick New York. If you don't drive you can take the LIRR there. That's what I'm doing. Oh and you get a bonus! It's a co-bill with the fabulous Raina Rose. They often tour together. I love Raina too. You can find out more here, Court House Concerts.
We were tired and didn't stay for the last act, it was once again well past midnight. We talked to Becca and David for a bit then headed for some post concert food. We went to Soup and Burger. I had cinnamon French Toast.
OK I have to wrap this up. This morning we got up early so we could leave the house at 9:30. We had my favorite brunch at Petite Abeille. Then we went up to 33rd Street where Lena caught the bus on the road to Fairfax Country.
Now I have to get ready to go out again. I'm off on a musical doubleheader, Allison Scola at The Living Room at 6:00 then Anthony playing with New Country Rehab at Rockwood Music Hall Stage 2 at 7:00.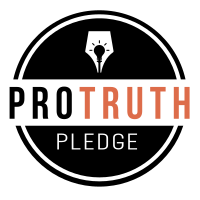 I signed the Pro-Truth Pledge:
please hold me accountable.







Memories: Not that Horrid Song - May 29, 2018
Wise Madness is Now In Session - May 28, 2018
The NFL and the First Amendment - May 27, 2018
On The Road Again - May 26, 2018
Oliver the Three-Eyed Crow - May 25, 2018



creative commons
This work is licensed under a Creative Commons Attribution-Noncommercial-Share Alike 3.0 License.
Horvendile October 13, 2013




Follow on Feedly