I became insane with long intervals of horrible sanity.
Edgar Allen Poe
The trouble with fighting for human freedom is that one spends most of one's time defending scoundrels. For it is against scoundrels that oppressive laws are first aimed, and oppression must be stopped at the beginning if it is to be stopped at all.
- H. L. Mencken
Many people would sooner die than think; In fact, they do so
-Bertrand Russell
What I have been telling you, from alpha to omega, what is the one great thing the sigil taught me — that everything in life is miraculous. For the sigil taught me that it rests within the power of each of us to awaken at will from a dragging nightmare of life made up of unimportant tasks and tedious useless little habits, to see life as it really is, and to rejoice in its exquisite wonderfulness. If the sigil were proved to be the top of a tomato-can, it would not alter that big fact, nor my fixed faith. No Harrowby, the common names we call things by do not matter — except to show how very dull we are ...
-James Branch Cabell
October 02, 2017 - 3:02 p.m.
Scott, Other Heroes, and The Shining One
I'm having a blast from the past Crohn's attack to today. It's hitting me the way it did 30 years ago. I don't have an obstruction, my tummy doesn't hurt, I have a fever, I'm weak, have a headache, and this is new, my muscles and joints ache. Acetaminophen is quite efficacious; I'm glad I have some in the house. The attack is why I waited for the afternoon to post. I was weak this morning. I was able to eat, that's a good sign. I couldn't last night. I need to pick up my psych meds but I'm going to wait till tomorrow. Today I'm going to just take it easy, rest is the best thing for me.
For the second night in a row I journeyed to Red Hook to hear music; this time it was a Jalopy five minutes closer than on Saturday. I was there to hear Scott Wolfson and Other Heroes and Phoebe Legere. SWaOH is one of the bands I'm automatically with. I was doing the merch. I have heard of Phoebe for years but never saw her. I was looking forward to hearing her.
Who was there that I knew? Janelle was bartending when I got there and for the first time ever I remembered her name! She still forgot mine. This is our ritual, we know exactly who the other person is but we never remember each other's name. Now she has added pressure as I learned hers. She left early and was replaced by Lynette, along with her husband Geoff owns Jalopy. I was all prepared for Janelle's name but forgot Lynette's. I fessed up to her. Did she remember mine? I'm not sure. I did not know her husband's name. I just looked it up. Next time I'll know Lynette's.
I was delighted to see that Aimee came. I had invited her on Facebook without realizing that she moved out of Brooklyn and moved to the other BK, the Berkshires. But she was in town so she came! She had never seen Scott or Phoebe. She's one of the Chicks with Dip, my people. Greta and her husband were there, George? I'm still working on my names. And Barbara. I had to ask her last name. I know four Barbara's involved in music promotion and presenting and I have trouble keeping them straight. I think of them as Jersey, Hastings, Connecticut, Ridgefield, and Hot Sauce. I bet many of you know exactly whom each is. This was Jersey Barbara. There was also Don and his wife. Sorry Don's wife for forgetting your name. I think I did a pretty good job with names overall.
Phoebe was a revelation. She's been playing for years; she was always on the periphery of my world but I didn't know much about her. Now I feel like I did the first time I saw Patti Smith; how could I have gone so long without seeing her? She a total original and a force of nature. There's a large element of performance art and comedy but that's on top of musical chops; she can play and she can sing. She played the accordion, keyboard, and piano. Sometimes she just seemed to diddle without thinking about it but what came out was music. She could be laugh out loud funny, breathtakingly beautiful, or soulful and filled with meaning can all combinations of that. If she hadn't announced that she doesn't go for "penis people" I'd have proposed. Fine, that never stopped me before. It's really that I just proposed to Amy the day before and if I propose every day it ceases to be special. I offered to do her merch too. If she lets me I'll do it for her next time she's in town. She's now on my never miss list
I sat with Aimee and loved that she felt the same way I did. Just as I was appreciating Phoebe's musicianship Aimee leaned over and whispered what a great musician she was. I never hung out with just Aimee before. That was an added bonus.
Phoebe is a tough act to follow but Scott and company were up to the task. I had not seen them since Falcon Ridge, that's a long time for me. They had new material from their upcoming album. I got up and danced. Other people got up and danced. It was a wonderful evening of music.
I started getting sick during the show. I had a headache. Fortunately, I had an easy trip home. Thanks to the bus time website I didn't have to wait for the B61, I arrived at the stop a minute before it did. By pure chance I didn't have to wait for the 4 train and only two minutes for the 6. The only long wait was 18 minutes for the BX 29 but even with that I was home in less than two hours.
When I got in bed I had chills, that means my temperature was rising fast. I had to search a bit for my acetaminophen, it had fallen behind my night table. I took it, put on my hoodie, and buried myself under my comforter. I fell asleep pretty quickly. When my alarm woke me up in the morning I went right back to sleep.
I called the hospital pharmacy hours ago and they didn't get back to me. As I don't want to go out I'll just wait till tomorrow to call again. I can go a day without one of my meds. I have the other.
This morning instead of blogging I did my job as a member of the Hudson West Fest advisory board and suggested acts off the beaten track for next year's festival. Phoebe headed the list. I have more that I didn't get around to as I ran out of gas. I'll send them in a day or two.
Now to post this and take a nap. Just typing the word "nap" felt good.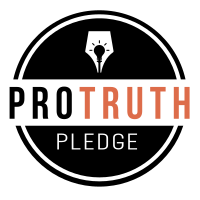 I signed the Pro-Truth Pledge:
please hold me accountable.







Memories: Not that Horrid Song - May 29, 2018
Wise Madness is Now In Session - May 28, 2018
The NFL and the First Amendment - May 27, 2018
On The Road Again - May 26, 2018
Oliver the Three-Eyed Crow - May 25, 2018



creative commons
This work is licensed under a Creative Commons Attribution-Noncommercial-Share Alike 3.0 License.
Horvendile October 02, 2017




Follow on Feedly