I became insane with long intervals of horrible sanity.
Edgar Allen Poe
The trouble with fighting for human freedom is that one spends most of one's time defending scoundrels. For it is against scoundrels that oppressive laws are first aimed, and oppression must be stopped at the beginning if it is to be stopped at all.
- H. L. Mencken
Many people would sooner die than think; In fact, they do so
-Bertrand Russell
What I have been telling you, from alpha to omega, what is the one great thing the sigil taught me — that everything in life is miraculous. For the sigil taught me that it rests within the power of each of us to awaken at will from a dragging nightmare of life made up of unimportant tasks and tedious useless little habits, to see life as it really is, and to rejoice in its exquisite wonderfulness. If the sigil were proved to be the top of a tomato-can, it would not alter that big fact, nor my fixed faith. No Harrowby, the common names we call things by do not matter — except to show how very dull we are ...
-James Branch Cabell
February 03, 2014 - 11:20 a.m.
There waw some sort of football game?
I didn't do anything yesterday and I haven't fully planned on what to write. This might get interesting.
Yesterday was Superbowl Sunday, I realized yesterday that's one of my big alienation days. It's worse now that I don't have my own place. I often go out and hear music then, which is great, but there wasn't anything last night. Some years I actually watch the Superbowl. I like football, I just don't love it. But I don't have a TV here. I could watch the one in the common room but then I'd have to deal with the other people that live here and it isn't worth that. I don't think I have ever been invited to a Superbowl party. I finally started getting invited for New Year's Eve but still haven't made it to anyone's Superbowl list. One year I did invite friends over to watch back when I had a house. Put it all together and I was outside of American society yesterday.
I did take advantage of everyone else being busy to go Trader Joe's during the game. I was right that it was not crowded. There was no checkout line. I then did some important culinary pampering of myself. For the first time in a year I made what I consider my staple dinner, a blackened chicken cutlet and roasted potatoes. I never got the chicken at Trader Joe's before. I probably won't again as it's more expensive as they only have organic. When I prepare it I flatten it with a mallet. I don't have one here. I asked the landlady if she had one and she said she had something better. It was a large slab of stone and smaller stone to use as the mallet. It does work well though I imagine there's some technique involved as she insisted on doing it herself. A few whacks got it way flatter than my mallet did. I had a small mallet. I might buy one as hers would tear apart one of the eye rounds that I'm thinking of getting. Just because I don't like where I'm living doesn't mean I shouldn't get the foods I like. I have to fight for freezer space but I will. I want to eat like a person. Well OK, like me. I realize that my idea of a healthy meal, what I had last night, is not what most people think of. Oh I did try something new. I prefer to make chicken breasts in a George Foreman grill but I don't have one here so I had to make it in a skillet. Instead of cooking it in butter I used olive oil. It worked well. So this was a Mediterranean meal. I first dipped the chicken in olive oil before applying the blackening and I coated the potatoes with olive oil. Olive oil is healthy but it's also really good. So I might as well use it instead of butter. I use so little at a time the expense is trivial.
After feeding my body I fed my mind and watched part 2 of Ken Burns' The Civil War. It featured my favorite song as a kid, The Battle Hymn of the Republic. I still love that song, it conveys justice. The show gets your mind working in a hundred directions at once. It shows the horrors of war along with the reasons for fighting it. I can't help thinking that so many of my friends would say, "Slavery is wrong but it's never right to fight a war" or something to that effect.
I just watched the Seinfeld Superbowl commercial. It was nice to see them but disappointing.
I've been consuming a lot of art lately, I got listened to three new albums, saw four bands live, Watched Saving Mr. Banks and The Civil War and I'm reading The Name of the Wind. And what I find is that I'm not losing myself in the art but finding myself. Everything seems to be about me. I see myself in Grant and McClellan, Kvothe, P.L. Travers, and a host of songs. Everyone is writing about me. I have always interpreted my life through art but now it's more intense than usual. There's no escape. I am always aware of the real life dramas playing themselves out in my life. But that's not a bad thing. It's helping me process things. What I'm working on now is playing the long game. It's not about what happens today but in the long run. I'm patient. I can wait for things. And as I am going to lose the short game it's better to play the one I have a chance of winning.
Nobody ever comments when I write things like that. I never know if it's because nobody understands what I'm talking about or because they find it pathetic, or perhaps just don't know what to say. But as I always say I don't always write things for you. Some things are just for me. Of things are just for Carey. I started this damn blog just to make her happy. And sometimes they are for someone else. But there's very often hidden content. I find ways to write about things that I can't make public.
OK now on to breakfast. My therapist said that she's in today so I'll go. I was afraid the snow might keep her away. My school is closed. I got a call at 6 AM telling me so. They won't let you sign up for just text or email alerts. You get a call and text and email or you get nothing. That is of course ridiculous. I don't even have class today so I was awakened for nothing. I once wrote and asked why they do it like that. They said they want to make sure we don't miss the alert. So they make it that if you want to sleep you opt out totally. I did that for a while. All I really want is a text alert. I am totally capable of looking at my phone in the morning and seeing if I got one.
OK now off to breakfast. It looks like bacon and eggs today.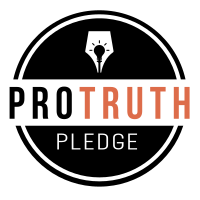 I signed the Pro-Truth Pledge:
please hold me accountable.







Memories: Not that Horrid Song - May 29, 2018
Wise Madness is Now In Session - May 28, 2018
The NFL and the First Amendment - May 27, 2018
On The Road Again - May 26, 2018
Oliver the Three-Eyed Crow - May 25, 2018



creative commons
This work is licensed under a Creative Commons Attribution-Noncommercial-Share Alike 3.0 License.
Horvendile February 03, 2014




Follow on Feedly