I became insane with long intervals of horrible sanity.
Edgar Allen Poe
The trouble with fighting for human freedom is that one spends most of one's time defending scoundrels. For it is against scoundrels that oppressive laws are first aimed, and oppression must be stopped at the beginning if it is to be stopped at all.
- H. L. Mencken
Many people would sooner die than think; In fact, they do so
-Bertrand Russell
What I have been telling you, from alpha to omega, what is the one great thing the sigil taught me — that everything in life is miraculous. For the sigil taught me that it rests within the power of each of us to awaken at will from a dragging nightmare of life made up of unimportant tasks and tedious useless little habits, to see life as it really is, and to rejoice in its exquisite wonderfulness. If the sigil were proved to be the top of a tomato-can, it would not alter that big fact, nor my fixed faith. No Harrowby, the common names we call things by do not matter — except to show how very dull we are ...
-James Branch Cabell
January 07, 2018 - 11:30 a.m.
Subway Therapy
Welcome to a mental health edition of Wise Madness. When the wind-chill gets close to 0°F I wear two pairs of long johns. They are thin so it's not difficult. I love that if the wind picks up I can feel it trying to freeze my legs and failing. What does that have to do with my mental health? The same thing has been going on with depression. It's what I've dealt with in my last two therapy sessions. My mind has started to get sucked into a vortex of depression, but I've been able to pull out of it. That's new, therapy and meds are heling.
I had been looking forward to yesterday, The Lords of Liechtenstein had planned a show at pianos with four other bands. I knew two of them Pete Mancini, who just did On Your Radar, and Dougmore, a longtime favorite and friend.
The Lords were on third and I knew I'd miss the first act and perhaps part of the second. I wanted to be able to eat dinner at home. I made one of my highest pleasure:effort ratio dinners; kielbasa on a sub roll with Cheez-Whiz and gnocchi in homemade white sauce. When I finished eating I was feeling great and looking forward to telling you about it.
I had what have become my usual misadventure just missing the bus. I saw it pull out this time. That's not what changed my mood. I enjoyed not being cold despite the temperature. On the trip down, I read the Times. The news did not depress me. There were a few sneak attacks by depression, but I turned them away with my Jedi mind tricks. The F train wasn't running so I had to walk extra far to Pianos. It was the first time I upped my cold game to wearing a scarf. If they didn't fog up my glasses, I'd wear one more often. On the walk I thought of one thing that I hadn't thought about it in while. It involved someone that I haven't spoken to in more than a year. That was the trigger; that one little thing put me over my mental carrying capacity and the vortex of depression sucked me in.
I arrived shortly before the Lords went on, Dan was already on stage. Noah went on a minute after I arrived. They had to sound check, so I had some time to talk to Star, their mother. I took off my multiple layers of clothing and put them under the merch table. I left one layer on, my argyle sweater-vest. That's my merching uniform. Usually it's too warm to wear, yesterday it was welcome.
Often music will snap me out of depression, it didn't last night. This is where it gets hard to write. I don't know what goes on in other people's heads. Part of the reason I blog is so that others can know what goes on in mine. My best friend growing up seemed to never realize that I experienced the same mental experiences that he did; that he was not unique. One conversation I remember clearly is on his difficulty going to sleep because he couldn't turn his thinking off. I went through the same thing every night. I bet most if not all of you have experienced that sensation. But how do we know we all experience it if nobody talks about it. So, I talk about it.
Depression isn't just a line of thought, it's a feeling, like being cold, or having a headache. I could not shake that feeling. I had the terrible loneliness of being alone in a room full of people. I could still listen to the music. I could still pay attention to it. I could still make everybody laugh with my heckling. Dan's on stage, I contractually obligated to heckle. In his introduction to one song he says, "I was on a date a few year ago …" I interrupted with, "Was that they last time you were on a date?" The room's response was gratifying as was Dan's. Even when I'm depressed I quip. I like to think that like Thomas Moore I'd make a joke on the way to the chopping block.
The depression wasn't going to go away. I had to mediate which meant that I had to leave and miss Pete and Doug. I told Dan and asked him to apologize to the them and I left. Because the F wasn't running it would be a two-hour trip home. I didn't want to wait that long to meditate. I then came up with an idea. I could meditate on the subway. Sure, it's loud and there are people around, but it has benefits too. The sounds are rhythmic as are the accompanying motions. Meditating was the most useful thing I learned in Partial Hospitalization. I don't do anyone else's type of meditation, I no longer do guided meditation, though I'm open to it and will try it again. Mostly I came up with what I felt was the essence of meditation, focusing on something not worth focusing on while controlling your breathing. You can focus on a point in the distance. You can contemplate your navel. You can repeat your mantra. You do something that shuts your mind off from everything else but is not engaging.
I worked on a metaphor last night and couldn't get it right. I came up with an anti-metaphor. Think of the meditating as winding a watch spring tighter and tighter, that's the focusing, then when you reach a point the tension is released, and the energy stored in it made available. The problem with that is you are easing the tension when you mediate, not creating it.
On the train I close my eyes and listen to the sounds and feel the tracks below me. I was in the first car. When there was an imperfection on the track I'd feel the jolt, I would then hear it as the wheels behind me successively hit it. I felt the train accelerate and decelerate. I heard the doors open. If it were a crowded rush hour train with people talking it might not have worked but it wasn't. Nobody was being loud; there was no "It's Showtime." By the time the train was above ground the depression was gone and it's still gone.
The next phase, planned from the start was hot chocolate. When I got to Pelham bay I had a 22-minute wait for the bus. I went to 7-11 for a hot chocolate. They were out. I went to the bodega right be the subway station and got one there. It was smaller and more expensive, but it was hot, and it was chocolate. Chocolate is a powerful anti-depressive.
I should have gone to bed soon after I got home, midnight, but I didn't. When I woke up this morning, I thought I should go back to sleep, but I wasn't tired. That's a good sign. Then I realized I had forgotten to take my meds. That might be the reason. I took them as soon as I realized it. Zoloft is not supposed to work that quickly. It could be just a coincidence. It's very easy to convince yourself of things that aren't true.
The question for today is, do I go out to get hot chocolate mix or do I stay home and relax. If I don't go out today, I'll have to go out tomorrow. I'll play it by ear. The one thing I have to do is take garbage down to the trash room. This building has a design flaw, you have to go outside to throw out the garbage. I don't want to go outside, that means putting my boots on. I wish I could find my overshoes.
Breakfast is beckoning, and I don't want to disappoint it, so I'll post this then run to meet it.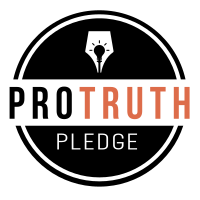 I signed the Pro-Truth Pledge:
please hold me accountable.







Memories: Not that Horrid Song - May 29, 2018
Wise Madness is Now In Session - May 28, 2018
The NFL and the First Amendment - May 27, 2018
On The Road Again - May 26, 2018
Oliver the Three-Eyed Crow - May 25, 2018



creative commons
This work is licensed under a Creative Commons Attribution-Noncommercial-Share Alike 3.0 License.
Horvendile January 07, 2018




Follow on Feedly