I became insane with long intervals of horrible sanity.
Edgar Allen Poe
The trouble with fighting for human freedom is that one spends most of one's time defending scoundrels. For it is against scoundrels that oppressive laws are first aimed, and oppression must be stopped at the beginning if it is to be stopped at all.
- H. L. Mencken
Many people would sooner die than think; In fact, they do so
-Bertrand Russell
What I have been telling you, from alpha to omega, what is the one great thing the sigil taught me — that everything in life is miraculous. For the sigil taught me that it rests within the power of each of us to awaken at will from a dragging nightmare of life made up of unimportant tasks and tedious useless little habits, to see life as it really is, and to rejoice in its exquisite wonderfulness. If the sigil were proved to be the top of a tomato-can, it would not alter that big fact, nor my fixed faith. No Harrowby, the common names we call things by do not matter — except to show how very dull we are ...
-James Branch Cabell
September 07, 2015 - 12:40 p.m.
The Skye Steele and Burnham Wood
So do I remember what I did yesterday? Yes, that makes writing this easier. I hate when I have to make everything up, not that anyone ever catches on. If people can believe supply side economics they'll believe anything.
Yesterday I went to see Steele & Burnham at Barbès. My plan was to walk there, it was a beautiful day and walking is good for my mental health, physical too. About 10 minutes before I had to leave my phone rings, that's a very rare thing. It was Brianne. Know what's better for my mental health than taking a walk? Talking to Brianne; so that's what I did. I forgot what weird things came up in conversation but I know weird things came up. We talked long enough that I had to leave as soon as we were done to make it there by subway. OK that's not true. I had to leave in five minutes to leave in time to get there 15 minutes early. It's two trains but easy to get to, just half an hour. I was of course the first one there. This always happens at Barbès; it's a small place and I want to make sure that I get a seat but then the crowd doesn't show up till late. Of course when I don't get there early the crowd does. And this worked out. I haven't seen Skye in six months or so. I guess some of you don't know who I'm talking about. Steele & Burnham is Skye Steele and Charlie Burnham. I've seen Skye solo and most often I've seen him playing violin with Jean Rohe; I've never seen him with Charlie. I didn't know what to expect. Once the show started I still didn't know what to expect. They are both violinists, they also played mandolin and guitar. The first song was an instrumental violin duet. This is where I need better music vocabulary, actually I need better music knowledge Was it atonal? I think so. It was certainly avant-garde. There were times when Skye played a violin falsetto, the notes were two octaves higher than they should have been based on fingerboard position. It's something about the way he bowed it. It was stretching my musical taste. It's the kind of thing that I'll often run in horror from but I liked this. Is it my cup of tea? No. But it was interesting and had a point. So that's what I figured they played together. I was wrong. They don't have a genre at all. They played an old English folk tune. They played some of Skye's solo songs which are innovative singer/songwriter material. There was blues, there was jazz. There was a guy in the audience not taking pictures but doing a watercolor. I've seen people draw at shows before but never paint.
I had to go Trader Joe's and that's when I got my walk in, it was 2.06 miles away. How do I know that? I used Map My Walk. If you follow the link you can see my route. It was very simply, only one turn, 9th Street to Court Street. What was extra nice I walked in neighborhoods I don't know well. When I got to the Cobble Hill Cinema I realized that I had been there before and went someplace fun to eat afterward. Then I pass Mooburger. It's good to know I remember something. I just checked my external memory. The Hunting of the Snark Apartment . The movie was The Lone Ranger. I thought that might have been it. I liked Mooburger. I should go back there.
I made a nice dinner, a horvendileburger which is better than a mooburger and mashed potatoes. I made the burger absolutely perfect. That makes a difference. I had trouble with the potatoes. They key to smooth mashed potatoes is to warm the half & half or cream before you put it in. If it's cold it will make the potatoes clump. I was boiling the potatoes and went to get the measuring cup for the half & half and it wasn't there. This is one of the worst things about living here. I can't rely on the cooking gear to be there. I have a lot of my own stuff that I keep in my room but I don't want everything in there. I texted the landlady but she didn't respond. I heated the half & half and butter in a coffee cup. I had to guess on how much to use I guessed right so they came out great.
Things got a bit weird when I went to sleep. There were helicopters buzzing my house. Why? Because I live two blocks from the Caribbean Day Parade route, which is held on Labor Day, and there has been a history of violence associated with it often the night before. I feel safe here but it's a high crime area. The thing is the gangsters go after each other not the rest of us. Should I watch some of the parade? Maybe. It's a jam of people so it's hard to see. They have been selling all kinds of Caribbean themed clothing and paraphernalia the last few days. I almost bought a panama hat that said panama on it.
It's Labor Day so I need to talk about unions. One of the great evils of Reagan was making people who benefit from unions turn against unions. They are the only economic countermeasure to corporations. Are they perfect? No? They make a lot of mistakes, they do things that are wrong for exactly the same reason corporations do things that are wrong. They see good and evil in terms of what's good for their members, not society. But guess what? Their members are working people like the majority of people and far more so than GM, what's good for the United Auto Workers is good for America. And most importantly organized labor a counterweight, economically and politically to the capital class. Only together can workers hold their own with the rich and powerful. They brought us the 40 hour week, weekends, job protections, insurance, workman's compensation, safety regulations and so much else.
I made a playlist of songs for Labor Day. They aren't all union songs. They aren't all political. But they are all about people working for a living and wanting to be treated with dignity and respect. There's one song in there that knowing my musical tastes will totally surprise you. Hey I like that song and its lyrics say what I want to say.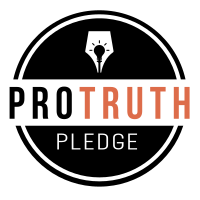 I signed the Pro-Truth Pledge:
please hold me accountable.







Memories: Not that Horrid Song - May 29, 2018
Wise Madness is Now In Session - May 28, 2018
The NFL and the First Amendment - May 27, 2018
On The Road Again - May 26, 2018
Oliver the Three-Eyed Crow - May 25, 2018



creative commons
This work is licensed under a Creative Commons Attribution-Noncommercial-Share Alike 3.0 License.
Horvendile September 07, 2015




Follow on Feedly