I became insane with long intervals of horrible sanity.
Edgar Allen Poe
The trouble with fighting for human freedom is that one spends most of one's time defending scoundrels. For it is against scoundrels that oppressive laws are first aimed, and oppression must be stopped at the beginning if it is to be stopped at all.
- H. L. Mencken
Many people would sooner die than think; In fact, they do so
-Bertrand Russell
What I have been telling you, from alpha to omega, what is the one great thing the sigil taught me — that everything in life is miraculous. For the sigil taught me that it rests within the power of each of us to awaken at will from a dragging nightmare of life made up of unimportant tasks and tedious useless little habits, to see life as it really is, and to rejoice in its exquisite wonderfulness. If the sigil were proved to be the top of a tomato-can, it would not alter that big fact, nor my fixed faith. No Harrowby, the common names we call things by do not matter — except to show how very dull we are ...
-James Branch Cabell
September 03, 2014 - 11:47 a.m.
Special! Special! Read All About It
Where do I start? I think I'll be conventional and start with my day. When we were caught in the rain I bought Heather an umbrella. I told her she could pay me back in ice cream. Yesterday she asked if I wanted the ice cream. She was at the Mid-Manhattan library and I met her there. We then had to figure out where to go. The good ice cream place I knew near there is out of business. So what did I do? I listened to Honor Finnegan and Googled it. I found an article in the Village Voice top 10 ice cream in New York. Now I couldn't take it too seriously as it had Brooklyn Ice Cream Factory on the list, they aren't that good. Then to make matter worse it listed Cones which is clearly the best way down at number 8. But it also had Ample Hills on the list at number 2. So we decided to go for their number 1, Davey's Ice Cream in the East Village. We had just passed that the other day when we were caught in the rain.
It took two trains, the
to the
but I will travel for ice cream. I was of course skeptical. Cones is the best I ever had so I knew this couldn't be the best. They got on my good side with the names of two flavors chocolate chocolate and strong coffee. Yes they believe in excess and know that the best thing to mix with chocolate is chocolate. I tasted the strong coffee. OMG! You know how most coffee ice cream has a mild coffee flavor. This was as advertised, STRONG COFFEE!. I had a double homemade waffle cone, one scoop of each flavor. It doesn't have the super creamy texture of Cones. It's consistency was like no ice cream I ever had. It was almost like there were tiny granules of flavor in it. The problem is that doesn't sound good but this was great. It's official it is now tied for first as my favorite ice cream. Cones and Davey are different enough to not be directly comparable. But the thing is, that it's special. As you can see I get excited over special ice cream.
I needed that as I've been unhappy. I can't help feeling that the universe isn't playing fair with me. I feel like I put my money in the slot and didn't get my candy bar. My reaction to that is to get my candy elsewhere. Of course I can't get the candy that I wanted elsewhere.
I indulged myself with dinner too. I had Cajun chicken and gave myself the special treat of homemade French fries. I made the chicken in the cast iron skillet. It makes a difference. I don't fry the chicken I pan grill it. First I tenderize it with a mallet. Then I give it a light coating of olive oil and then blackening. I put no oil in the skillet, just cooking spray, and grill it up. I made it perfect. I made the potatoes perfect. The only downside was that I was out of iced coffee. I started the cold brew yesterday after brunch. It won't be ready till today after brunch.
I needed to keep myself distracted so I watched Warehouse 13. The show is frustrating as it could be so much better than in is. There's talent involved but like later Buffy's they get too melodramatic and the humor too sophomoric. The casting is fun as it's filled with people from the Buffyverse and Star Trek. The Buffy isn't surprising as one of the creators is Jane Espanson who worked on Buffy and she took over when Joss left. And yes that's when the show became too melodramatic and the humor sophomoric. Last night I saw James Marsters, Amy Acker, Brent Spiner, and Kate Mulgrew.
I usually have no trouble getting to sleep but last night when I turned the lights off I got overwhelmed with angst. I could not sleep at all. I decided to read. I never read here as there is no good place to read. Of course I bought one of those lights you insert in a book just so I could read in bed and never use it for that. Last night I did. I read The Lord of the Rings. That was smart. When I'm in Middle Earth I'm not in the universe that cheated me of a candy bar. I was in the wreckage of Isengard where justice was done. I was with menches even if they are hobbits, ents, a wizard, a dwarf, and an elf.
A great thing about LOTR is how the hobbits remain hobbits even as they grow and become the greats of Middle Earth. After the ents took Isengard and the Riders of Rohan defeated the armies of Saruman Merry and Pippin greet Theoden and send him and Gandalf off to meet Treebeard. Pippin's reaction is priceless. "So that is the King of Rohan!" said Pippin in an undertone. "A fine fellow Very polite." That's exactly the right touch, neither crushing the bird or letting it escape.
The reading worked. After reading a chapter and a half I could sleep.
In the morning I was still not happy but there was less anxiety. Listening to We're About 9's Future Pilot. helped. It's like the Davey's or Cones ice cream. Sure there's lots of good ice cream but not so much that's special. I have quite a few friends that make special music. Some are reading this. I hope you appreciate what you can do. It's a gift from the gods even though the gods don't exist.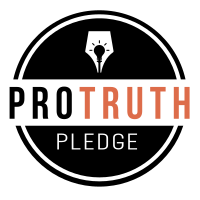 I signed the Pro-Truth Pledge:
please hold me accountable.







Memories: Not that Horrid Song - May 29, 2018
Wise Madness is Now In Session - May 28, 2018
The NFL and the First Amendment - May 27, 2018
On The Road Again - May 26, 2018
Oliver the Three-Eyed Crow - May 25, 2018



creative commons
This work is licensed under a Creative Commons Attribution-Noncommercial-Share Alike 3.0 License.
Horvendile September 03, 2014




Follow on Feedly