I became insane with long intervals of horrible sanity.
Edgar Allen Poe
The trouble with fighting for human freedom is that one spends most of one's time defending scoundrels. For it is against scoundrels that oppressive laws are first aimed, and oppression must be stopped at the beginning if it is to be stopped at all.
- H. L. Mencken
Many people would sooner die than think; In fact, they do so
-Bertrand Russell
What I have been telling you, from alpha to omega, what is the one great thing the sigil taught me — that everything in life is miraculous. For the sigil taught me that it rests within the power of each of us to awaken at will from a dragging nightmare of life made up of unimportant tasks and tedious useless little habits, to see life as it really is, and to rejoice in its exquisite wonderfulness. If the sigil were proved to be the top of a tomato-can, it would not alter that big fact, nor my fixed faith. No Harrowby, the common names we call things by do not matter — except to show how very dull we are ...
-James Branch Cabell
February 17, 2013 - 11:18 a.m.
The Godfather of Folk Meets the Snow Queen
I guess I should update since the computer doesn't seem to be doing it itself.
I had a long day yesterday, first up came the fantasy baseball league's polar beer party, That's the winner's celebration. Angelo won and held it at a bar in Island Park. That is out on the Island, fortunate for me it was across the street from the LIRR station. I updated yesterday at Starbucks waiting for the train, Our league has been going since 1989. Everybody used to go to the parties. Now we only get about half. Yesterday it was Angelo, Joe, Nick, Marc, Sal, and Me. All but Sal are original league members. Angelo, Joe, and Nick have known each other at least since college. The party was us sitting at the bar, eating and talking. I actually had a beer because it was something like coffee stout. I think I've been drinking more. I had a beer on Christmas Eve and that's just two months ago. I think I might have had one in between too. It is never an ordinary beer. It's a lot like my taste in music, I don't like the popular stuff.
There was a Jukebox and Angelo bought a lot of songs and we chose. I picked my favorite 1952 Vincent Black Lightning by Richard Thompson. I was very impressed that two other people chose Johnny Cash, Folsom Prison Blues and Rock Island Line.
I left the mini-USB charger for my phone at school. The timing was right when the party broke up to go to school to get it. I then checked my phone and saw it was closed. I was going to Queens in the evening but would have gotten there too early and wasn't sure how to get to where I was going because some of the subway lines were closed for repairs. So I went all the way to Penn Station and figured I'd get something to eat but found I had filled up on pizza so all I got was a cup of coffee, I went into Starbucks and almost got into a fight. I walked to the counter and somebody raced to get in front of me. He was carrying a bag of bottles and hit my leg hard with it. He had to notice but he didn't say a thing. I said the accusatory "excuse me." He responded with a sneering "You're excused." If he had just had a brain glitch and realized what happened after I said that I'd have been fine. It wasn't the hitting me that bothered me, even though it hurt, but the fact that he chose to mock instead of apologize. He simply had no concern for me or what he had done. I should have just said something but instead I sped up and knocked into his bag with my leg even harder. If the leg hits the bottles or the bottles hit the leg it is going to turn out hard on the legs. But that' wasn't why it was stupid. It was that it got him mad and he actually hit me. Not a punch but flat handed into the chest. It would have probably been a push if he had two hands free. Now I didn't hit him back. But we started arguing. Things finally settled down and I left, more because there were no tables than because of the incident. I got my coffee at Cafe Europan (not European). I thought there coffee wasn't good but I haven't had it in years. I was right, it sucks. But they do have free internet so I got to play on FB for a while.
Then I headed into Long Island City to see the staged reading of Laura Dunn's "the Snow Queen" a folk opera based on the Hans Christian Anderson story. it was not the easiest place to find. I had my phone and google maps guided me. But there was not much of a sign on the building. There was a door that came down from above like a garage and it was halfway down. I had to crouch to get int. When I got in I saw Anthony da Costa. He told me that I was early as always. It was 6:45 for a 7:00 show I didn't think that counts as early. But it was, the show was at 7:30 and doors were at 7:00. Anthony was going to throw me out in the cold but Laura said I could stay. I don't need to tell you that he was kidding do you? There are advantages to being friends with the talent, I got to grab my seat. Laura had warned that the place was cold. I planned on bringing a hoodie. I of course forgot it. It was too cold to not wear the coat but too warm to wear it. It actually was quite appropriate for "the Snow Queen."
I loved he theater, it looked like the kind of place the Little Rascals would put on a show. As the show is a show within a show taking place in an abandoned building that was quite appropriate. It looked like this.


So how was the show? That's easy, brilliant. It involves many layers of reality and the songs reflect it. You are rewarded for listen carefully as the lyrics are filled with references to the different levels. The story is set in Detroit so totally out of the feel of the rest of the show one song gets a Motown sound to remind you of that. The entire score has a wonderful otherworldly feel to it. It has magic. It makes you think. It entertains. It was filled with content and was so much fun. It succeeded in so many ways.

I knew two other people in the cast, Kendry and Jen. I just met them last week when I saw them with Laura. I felt so bad that I forgot I had met Jen. I excuse myself for forgetting a name but not a person. Laura's fiance Craig was the tech,.

I knew a few people in the audience, Lauraly, Jeremiah, and Kay aka Kathryn. I know so many variants of Katherine that for clarity she is going to be Kay here. After the show even though it was freezing Jeremiah, Kay, and I stood around talking. We spent a lot of time discussing literature and the modern history of the Jews and the intersection of the two, I had forgotten that Mark Twain had some offensive depictiosn of Jews in "Life on the Mississippi." I think we stood there at least an hour. I then had to find my way home. I could have walked to the
but it wasn't that close and more importantly didn't know how to get to it. I ended up taking the
with Jeremiah, Kendy, and Jen. That was fun. I always enjoy hearing how folk people describe me. Jeremiah called me "The Godfather of Folk."
That's totally me. I wish I could have found a clip of the whole scene. these doesn't have kissing the ring. It's about respect. Maybe I should be the Pope of Folk Music. It's a bit less violent. The Pope hasn't ordered a hit in ages.
Getting home was not that easy. The
was running in two sections. I had to get off at Van Nostrand and switch to a shuttle running back and forth to Hoyt Schermahorn. It didn't go to Church which is where I normally would get off. So I got off at Fulton and walked to Atlantic Terminal where I got the
. It was a bit byzantine. Still I didn't get home too late.
Tonight I'm off to see Red Molly. That used to be a common occurrence. Now it's a rarity. They are playing at City Winery
I forgot all the great ideas I had last night so I'll just end this hear and make breakfast, Elrond, Celebrian and the other elves are away for a few days so I have the Last Homely House West of the Mountains to myself for a few days. Well till Tuesday night.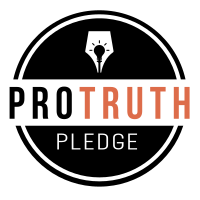 I signed the Pro-Truth Pledge:
please hold me accountable.







Memories: Not that Horrid Song - May 29, 2018
Wise Madness is Now In Session - May 28, 2018
The NFL and the First Amendment - May 27, 2018
On The Road Again - May 26, 2018
Oliver the Three-Eyed Crow - May 25, 2018



creative commons
This work is licensed under a Creative Commons Attribution-Noncommercial-Share Alike 3.0 License.
Horvendile February 17, 2013




Follow on Feedly