I became insane with long intervals of horrible sanity.
Edgar Allen Poe
The trouble with fighting for human freedom is that one spends most of one's time defending scoundrels. For it is against scoundrels that oppressive laws are first aimed, and oppression must be stopped at the beginning if it is to be stopped at all.
- H. L. Mencken
Many people would sooner die than think; In fact, they do so
-Bertrand Russell
What I have been telling you, from alpha to omega, what is the one great thing the sigil taught me — that everything in life is miraculous. For the sigil taught me that it rests within the power of each of us to awaken at will from a dragging nightmare of life made up of unimportant tasks and tedious useless little habits, to see life as it really is, and to rejoice in its exquisite wonderfulness. If the sigil were proved to be the top of a tomato-can, it would not alter that big fact, nor my fixed faith. No Harrowby, the common names we call things by do not matter — except to show how very dull we are ...
-James Branch Cabell
October 11, 2016 - 2:19 p.m.
I Tawt I Saw A Puddy Tat
Yesterday I wrote about all the way that I use procedures and organization to combat the fact that I'm an idiot. Today I'll write about all the ways I've been dysfunctional since then. Don't worry, I'm not going to be beating myself up, I'm just going to tell you what's been going on since I wrote yesterday. It's that or write about some very serious cultural issues that I'm not feeling up to doing right now.
So I had a nice simple plan for yesterday; go to Union Square for half-priced bagels at Bagel Bob's, get my watch fixed at the jeweler I like across the street, and go shopping at Trader Joe's.
Somehow after blogging I wasted hours. Bagel Bob's has the half-priced bagels from 4 – 7. It takes me an hour and a half to get there. I didn't leave till 5. Good thing I know the bus schedule so I didn't have to wait for it I made great time and got there at 6:20. I went in. They were all out of bagels. Huh? They ran out of bagels 40 minutes before closing? Yes, they should have had them, I have been there that late before, but still if I had left right after blogging I could have had them. I decided to console my sorrows with a cupcake from Crumbs. I had a peanut butter cup cupcake. It was very good but not special and did not drown my sorrows. I also realized I was too late to do the other thing I usually do on Mondays, go to the farmer's market and buy fresh corn. I started thinking about it and decided that I didn't want to wait till I got home to eat even though I prefer my home cooking and I have food in the house and I know that tonight I'll be eating out. I wanted cheap so I went to KFC for their $5 box. It really is a great deal. So then I was off to Trader Joe's. When I got there, there was a line to get in. I've never seen that before. Oy! I didn't need anything vitally so I just went home. I'll be back in the neighborhood today so I'll take care of things then; the only thing is that the bagels won't be half-priced.
I'm going to eat breakfast now. It is 11:59. That's part of the dysfunction I'll get to.
Back from breakfast. It was yummy.
I did do something useful. I talked to a friend having problems. No matter how bad off I am I hope to be a good friend. Helping a friend helps me too. No man is a failure that has friends.
I watched the last free episode of Doctor Who that I hadn't seen, on Amazon Prime. It was the 2015 Christmas Special. Some parts were a little silly but overall it was great. I then talked to Laura about it as it's more fun when you have someone to discuss it with. It still bothers me that they have Christmas specials. Why would a Time Lord celebrate an earth holiday?
My plan every day it's possible is to go to bed at 12:30 and wake up at 8:30. My therapist says it's important for me to keep regular hours. So what keeps happening. I am like a little kid looking for excuses to not go to bed. I sit at the computer doing nothing of consequence, or nothing that can't be done the next day. I didn't get to bed till well after 2 AM last night. Then when my alarm woke me up at 8:30 I wake up but I'm not rested. So I took a nap this morning. It was not the same as when I was on the hydroxyzine. This was just not getting enough sleep. It's hard to explain if you haven't experienced it but it feels totally different.
I tried to make today's breakfast, Eggs Horvendile, by the principles I described yesterday. I put everything I need ready and proceed like clockwork. Yet I failed. I didn't remember to melt the Cheez-whiz even though I had it out. So after the eggs were done I then popped it in the microwave. Not a big deal but it bothers me.
Here's a queer grammar question for you. I have a friend that prefers to be referred to in the third person as "they." I needed to refer to them in a text. I think the proper form should be "They is coming to town." I asked them about this and they thought this sounded awkward. But using they and them as a singular also sounds awkward. I feel that grammar should be logical so that if we are going to use they and them as singulars they should take singular verb forms. We'll get used to it. It resolves number ambiguity.
This is related to a grammar question that occurs more often I my writing, referring to bands. I would tend to say, '"the Beatles are" but "the Who is." That is inconstant so sometimes I say "the Beatles is." Pete and Maura Kennedy clearly agree with the latter as they will announce "The Kennedys is playing at Rockwood 2" not "The Kennedys are." I agree but it still jars me. I think we all need to get on the same page on this and start singular verbs with bands and sports teams. The Mets is my favorite team. Use it enough and we'll get used to it.
Tonight is Yom Kippur the holiest day of the Jewish Year. It's a day of solemnity. We are supposed to fast and go to synagogue and atone for our sins. So I'm going to a concert by a Jewish musician. Doug Goldstein and his band Dougmore. He's calling it a Sandy Koufax tribute in honor of the great pitcher who did not pitch on Yom Kipper in the World Series 51 years ago. He pitched brilliantly in the series, just not that game. Information about the show here, Dougmore: A Sandy Koufax Tribute.. Kate Copeland is playing right before Dougmore, she's in Dougmore and Doug plays in her band. There are two other artists on the bill I am not familiar with. It's in Bushwick. Come join me. It's a long trip for me but this is special.
I'm changing trains to get to the show in Union Square which is why I'll be in the neighborhood. I wish there was a good place to get pulled pork in the area. That would make a good Yom Kippur dinner. If I were eating home, I'd have a ham steak. I have a feeling I'm going to get pizza. I was hoping to get poutine at Mile End Deli in Brooklyn but that's 45 minutes from Gold Sounds where the concert is. Anyone know a good place to eat in Bushwick near the venue?
I told you yesterday about Smoke, the new invisible teleporting kitten in the house. Today was a first. He came upstairs to visit me. He sat under the ping pong table by the storage area and looked at me. We talked for a bit. Unlike the late Billy he did not talk back. But he didn't run away. He's getting acclimated to people. This let me take the first ever photo of him and the first ever cat pic I posted. I told you I would do that to boost my readership. I have no shame. So now ladies and gentlemen for the first time anywhere I give you Smoke!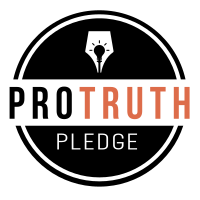 I signed the Pro-Truth Pledge:
please hold me accountable.







Memories: Not that Horrid Song - May 29, 2018
Wise Madness is Now In Session - May 28, 2018
The NFL and the First Amendment - May 27, 2018
On The Road Again - May 26, 2018
Oliver the Three-Eyed Crow - May 25, 2018



creative commons
This work is licensed under a Creative Commons Attribution-Noncommercial-Share Alike 3.0 License.
Horvendile October 11, 2016




Follow on Feedly