I became insane with long intervals of horrible sanity.
Edgar Allen Poe
The trouble with fighting for human freedom is that one spends most of one's time defending scoundrels. For it is against scoundrels that oppressive laws are first aimed, and oppression must be stopped at the beginning if it is to be stopped at all.
- H. L. Mencken
Many people would sooner die than think; In fact, they do so
-Bertrand Russell
What I have been telling you, from alpha to omega, what is the one great thing the sigil taught me โ€" that everything in life is miraculous. For the sigil taught me that it rests within the power of each of us to awaken at will from a dragging nightmare of life made up of unimportant tasks and tedious useless little habits, to see life as it really is, and to rejoice in its exquisite wonderfulness. If the sigil were proved to be the top of a tomato-can, it would not alter that big fact, nor my fixed faith. No Harrowby, the common names we call things by do not matter โ€" except to show how very dull we are ...
-James Branch Cabell
April 08, 2014 - 1:39 p.m.
A Shot in the Dark
So you know how I had to desperately do laundry yesterday? I didn't do laundry. I thought I was free last night when I planned that but I wasn't. I had something important that I've been planning forever and somehow when I looked at my calendar I didn't see it. Know why? I'm an idiot.
So I went to therapy and forgot half the things I wanted to talk about. I did remember to buy apple cider. That's part of the Monday routine now. I raced home, and made dinner. I got into a conflict with my nemesis. Last week he came into the kitchen and even though I was in the middle of cooking started cooking. There isn't enough room in there in the kitchen for two people to prepare food at once. So yesterday when he came in I said, "Can you please wait 12 minutes, I'll be finished then. He left but said, "You are such a dick!" He left a dirty plate and a knife in the sink last night. Let's see if they are still there when I get home tonight. They were sill there this morning.
So what was worth having to put off laundry even though I have no clean clothes and will have to buy underwear today? Amy Speace was playing at Rockwood Music Hall stage 3. Didn't I just see at John Platt's On Your Radar on Saturday? Yes but that was a short set, it was not in an intimate venue, and Amy is worth seeing multiple times. Oh and I didn't get to hang out with her on Saturday.
It was cold and wet but I wasn't going to let that stop me. That's just an excuse to wear my trench coat and Irish twill hat. When I got there first I said hi to Eliot then I was going to buy my ticket but Amy saw me, came over to say hi, and told me I was on the list. And I wasn't even doing merch!
I took my usual seat downstairs. It is the exact equivalent of my old usual seat at the Living Room, front row extreme audience left. It's the best spot for photography.
Amy occupies an unusual space that most people don't even know exists. When I talk to my general public friends I expect them to not know her. In the NERFAverse she's royalty.
I mentioned the other day that I first met her sharing a bill with Rod Picott.. Carey and I were there to see Rod. What I didn't mention is that is the same time she met Rod and they are now neighbors and friends. That was 11-years ago so multiple long term friendships started that night.
As good as Amy was Saturday she was better last night. There's nothing like a show in an intimate space. It isn't just that Amy is closer to the audience, it's that the audience is closer to Amy. She knew many of us and got friendly with strangers from the stage. The entire feel was more spontaneous. And because she had the show all to herself she could how more sides of her music.
I found out that she did gigs with The Professor and Maryann. I loved them. How did I miss her? I'm me so I might have forgotten but, she's so talented you'd think I'd remember And to be honest she's also really cute and that would jar my memory. Of course then she was just really good. Amy has grown as much as an artists since I first saw her as anyone I've known. She was the first one that I said, "she went to the crossroads" about. Funny another one is Jonathan Byrd and their collaboration, "It's Too Late To Call It A Night" is one of my favorite songs by either of them. I picked it as my song of the year when it came out.
It also helped that last night that she was joined by her long-time accompanist James Mastro.
I've actually known of James longer. He was in the Bongos.
People always complain about the light in Rockwood. I do to but if you work with it not against it you can take fine pictures. Remember when in doubt shoot in black and white. Here are all of them.
I even remember to take a video. This is "Vertigo" from Land Like A Bird.
After the show I got some much needed socializing time with Amy. When she lived in Hoboken I saw her all the time. Now it's a special occasion.
It was not a good night for sleep. I ran out of breathing strips and my nasal passages totally closed a few times last night which is very uncomfortable. It can leave me gasping for air. Then I had some pain and discomfort from, well I'll just say it hemorrhoids. So I found myself up in the middle of the night online waiting for the pain and discomfort to subside when I heard;
BANG! BANG! … BANG! BANG! BANG!
It sounded like gunshots to me. After 20 seconds of internal debate I called the police. I thought better to call them when they aren't needed than to leave someone shot on the street somewhere. They asked me if I saw anything and I told the truth, no. my window overlooks the next house's yard and that's it. They then called me back and asked again if I saw anything. I again said, "no."
After that I couldn't fall asleep for a long time. So I got very little sleep last night. I'm beat.
Tonight I'm off to John Platt's On Your Radar so I'll have more music to report on tomorrow.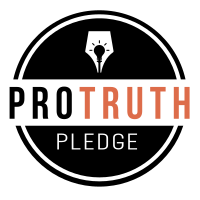 I signed the Pro-Truth Pledge:
please hold me accountable.







Memories: Not that Horrid Song - May 29, 2018
Wise Madness is Now In Session - May 28, 2018
The NFL and the First Amendment - May 27, 2018
On The Road Again - May 26, 2018
Oliver the Three-Eyed Crow - May 25, 2018



creative commons
This work is licensed under a Creative Commons Attribution-Noncommercial-Share Alike 3.0 License.
Horvendile April 08, 2014




Follow on Feedly