I became insane with long intervals of horrible sanity.
Edgar Allen Poe
The trouble with fighting for human freedom is that one spends most of one's time defending scoundrels. For it is against scoundrels that oppressive laws are first aimed, and oppression must be stopped at the beginning if it is to be stopped at all.
- H. L. Mencken
Many people would sooner die than think; In fact, they do so
-Bertrand Russell
What I have been telling you, from alpha to omega, what is the one great thing the sigil taught me — that everything in life is miraculous. For the sigil taught me that it rests within the power of each of us to awaken at will from a dragging nightmare of life made up of unimportant tasks and tedious useless little habits, to see life as it really is, and to rejoice in its exquisite wonderfulness. If the sigil were proved to be the top of a tomato-can, it would not alter that big fact, nor my fixed faith. No Harrowby, the common names we call things by do not matter — except to show how very dull we are ...
-James Branch Cabell
November 11, 2014 - 11:29 a.m.
I Love Ernest Shacktone Loves Me
Yesterday I listened to live music which isn't unusual but the circumstances were. I saw this.


What is that? It's a musical, I was going to tell you who it is by but it's right there on the poster. OK but I'll tell you anyway, Brendan Milburn & Valerie Vigoda, it stars Valerie. How good is Valerie, just go to the last entry on her quote page, it's from a trusted source,Valerie's Quote Page.

I had a bunch of misconceptions about the show. I thought it was a one-woman opera with primarily looped music. All those are wrong. It's two-actor, one playing multiple parts, musical about someone that writes electronica but that's not what all the music is. For the most part Valerie played her electric violin accompanied by piano.

I had heard some songs from it, the electronica ones, and thought it was great. I was wrong about how good it was too. It was not just great it was Hedwig great, it was Hadestown great.

This was not a full production of the show. The invite says "reading" but it's not that either. It was somewhere in between, a minimalist production with a few props but the full musical experience. This was for potential backers of the production here? How did I get to go? Valerie posted on Facebook that she was coming to New York for this. I said, "Can I be a shill?" She then said, "friends who want to go should email her, so I did. It was at 54 below the club under Studio 54

Ernest Shackleton Loves Me is about Kat, a woman that writes electronica operas that nobody goes to see. To make ends meet she writes the music for a video game, Starblazers! She takes it seriously and writes an epic. The 300 teen boys that are beta testing the game say the music is the best part! She's poised for success, then thing don't go so well. She's a single mother, the father of her baby I on the road with a Journey cover band. The baby is colicky and she's been up 36 hours. Then she gets a call answering her video dating ad. It's from Ernest Shackleton, the great Antarctic explorer. You can read who he is in Wikipedia. Shackleton is a personal hero of mine. He set out to be the first one to cross Antarctica but never even reached the continent. His ship the Endurance, got locked in sea ice. They are trapped there for year but he eventually leads his men to safety. Leads is the key word. His fame comes from how he kept his men's moral up so they could survive the unbearable conditions.

I've read his book, South. I saw an IMAX film about him. I saw documentaries on NOVA and A & E about him. If it's about Shackleton I'm in. And here I one of my favorite musicians writing about him.

The Shackleton parts of the how might take place just inside Kat's head but perhaps not. Without leaving her apartment she manages to join him on his ill-fated expedition. The show is at once inspiring, funny, and thought provoking. Shackleton can be a stock movie hero but also a real hero. In the play version he play the banjo and jams with Kat. There are sea shanties. There is amazing music.

I called the music electronica because the character does. Perhaps Valerie does. But that' wrong. Instrumentation does not define a genre. As I wrote the other day having a banjo on a song does not make it bluegrass. Shackleton has a banjo, it is not bluegrass. You can play classical, jazz, blues, rock, pop, and just about anything on a piano. Piano music is not a genre. Using sampling and loopers does not define a genre. Those are tools to be used. How they are used defines the genre. Switched on Bach performed on a moog synthesizers was one of the first albums I bought. It is baroque, not electronica. Ernest Shackleton Loves Me is hard to shoehorn. I don't know the genre. Intelligent pop might be the closest .What I know for sure is that it's great.. It will join Hedwig as the music to play to lift my spirits.

OK now I'll return from the Olympic heights to my day When the show was over I told Valerie how amazing it was then had to head out. First to my PO box then to therapy. It was not a good therapy session. It felt like I could never get into anything. Then I couldn't get therapy food as I remembered that I never did my breakfast dishes. When you share a kitchen you can't do that. I was lucky nobody tried to clean my skillet. They scratched and ruined the one that belongs to the house which is why I bought my own. I took a short nap and then went out again..

My next stop was Rockwood Music Hall to see Skye Steele. He also plays violin and uses a looper. Somehow I think most people don't hear two people doing that at separate events on the same day. I am not most people.

Heather works for Skye. Guess who connected them. Right me. She was there with her parents who are visiting and we all sat together.. I know Skye because he plays with Jean Rohe. I saw him once solo opening for her. I knew he's good. I was right.

He shared the bill with another band whose name I forget. I was not fold of. I love what they said at the end, "we know we aren't everyone's cup of tea." That's exactly it. They have talent. They have something to say. I just wasn't for me. Struck me as somewhat New Age.

After the show I took the subway home with Heather. Notice I never ate? She had leftover pizza in the house. I decided that pizza is the best food. I isn't my favorite. What I mean by best I that almost everyone not just likes it but loves it. If you asked everyone to rate food on a scale of one to ten then added up everyone I bet pizza would have the highest sum. At least one of the highest.

When Ernest Shackleton Loves Me opens go see it.. Till then read South and listen to Valerie's other music.

I was debating what to title this. I considered Me Loves Ernest Shackleton Loves Me for its perfect symmetry. But the grammar is wrong. Should I have gone with it?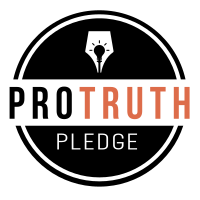 I signed the Pro-Truth Pledge:
please hold me accountable.







Memories: Not that Horrid Song - May 29, 2018
Wise Madness is Now In Session - May 28, 2018
The NFL and the First Amendment - May 27, 2018
On The Road Again - May 26, 2018
Oliver the Three-Eyed Crow - May 25, 2018



creative commons
This work is licensed under a Creative Commons Attribution-Noncommercial-Share Alike 3.0 License.
Horvendile November 11, 2014




Follow on Feedly