I became insane with long intervals of horrible sanity.
Edgar Allen Poe
The trouble with fighting for human freedom is that one spends most of one's time defending scoundrels. For it is against scoundrels that oppressive laws are first aimed, and oppression must be stopped at the beginning if it is to be stopped at all.
- H. L. Mencken
Many people would sooner die than think; In fact, they do so
-Bertrand Russell
What I have been telling you, from alpha to omega, what is the one great thing the sigil taught me — that everything in life is miraculous. For the sigil taught me that it rests within the power of each of us to awaken at will from a dragging nightmare of life made up of unimportant tasks and tedious useless little habits, to see life as it really is, and to rejoice in its exquisite wonderfulness. If the sigil were proved to be the top of a tomato-can, it would not alter that big fact, nor my fixed faith. No Harrowby, the common names we call things by do not matter — except to show how very dull we are ...
-James Branch Cabell
August 02, 2016 - 12:28 p.m.
Stealing from Shakespeare
Wow, I've put off writing for hours. Ok, that is in no way surprising. Five minutes went between writing that sentence and putting the period at its end. Welcome to my life. The thing is that is what this blog is supposed to be about, my inner life, what it's like to be me. Somewhere in my ruminating yesterday I came up with, "Nobody is more me, than me." I'll stand by that.
My expedition yesterday was just to get bagels. Yes, I travel all the way to Union Square to get half-priced bagels. What can I say? I'm a good Jewish boy. I was going to make dinner when I got home then noticed that this pizza place I have passed a zillion times has a two slices and a drink special for $5. It's much bigger and better than dollar pizza. I couldn't resist. I got to notice one of my pet peeves, the people that take all the condiments and then keep them on their table instead of putting them back. They even leave them on the table when they leave. I take something and put it right back. When I was finished eating I put the garlic back that the guy next to me left on the table. I get to feel morally superior; you can't put a price on that.
I'm getting involved in a Facebook comment political argument. I am supposed to know better than that. It's about something I've been considering writing here about too. But now I'm worked up and that's not the best time to write. If there's one thing I believe in more than anything it's rationality. We should try to be Vulcans. That's why Obama is great, Mr. Spock was a hero of his.
So I'll write about something else political. You'll often seen criticism of Hillary Clinton depicted as misogyny. When you do you'll usually see someone objecting to the characterization and then saying she deserves he criticism because of _____. We had the exact same discussion with Obama with race being blamed for the criticism and others objecting. I'm sure there are other examples. I didn't know him when he was alive and it was San Francisco but I bet the same thing happened with Harvey Milk.
You can certainly have political objection to all these people that have nothing to do with bigotry. I and others aren't saying that all political opponents are motivated by prejudice. But it is disingenuous to pretend that much of it isn't. There's a large part of the population that is heavily prejudiced and more with lesser levels. No matter what their positions there would be people objecting to Hillary and Obama because of their sex and race respectively. The is amplified as they take positions promoting better treatment of minorities and women. They are not like Herman Cain who reassures racists that they aren't racists, that blacks are given too much. The racists and sexists make up a significant proportion of Hillary and Obama's critics. They help foster the feeling that "everybody I know doesn't like them." They are big parts of the constant assault they are under. Then people don't parse where the attacks come from. Look at Hillary; when she was secretary of state she was year after year voted the most admired woman in the country. What does it say when the most admired woman attracts so much hatred?
When people say that X gets so much criticism or because of Y and Y I something you know people are prejudiced against be aware there's usually truth in it, especially when X is a defender of the rights of Y. Remember they are not saying those are your reasons. Members of Y are not all saints. There can be plenty of legitimate criticism. But there will also be illegitimate attacks.

---

Now that I got everyone worked up I'll switch to the most calming thing in my life, Falcon Ridge. Brianne just wrote a blog postOn Safe Spaces in Artmaking that discusses FRFF. Great minds think alike. Yesterday I was talking to a friend who had anxiety about going to Falcon Ridge and camping with us at the The Budgiedome. I told her "The Budgiedome is the safest space there is." I had a discussion with my therapist on why I have so little anxiety there. I said it's the community, the people, and the music. I could have just said, "the magic." It's how it feels. Look how many of us speak of it as home or as the happiest place on earth. In two days I'm going to be at a place where I'll be getting hugs from scores of people. I'll be stopping and having conversations with total strangers. I'll be given food by people I don't know and stuffed with food by those I do. I'll hear music by great artists. I'll hear music by not very good amateurs that know that people will support them. If I get my act together, I'll be one of those. I'll be seeing friends I see all the time and others I see rarely and some I see only at Falcon Ridge. In two days I'll be in this demi-paradise, this other Eden, this blessed plot, this festival, this Falcon Ridge.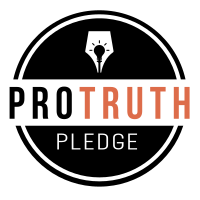 I signed the Pro-Truth Pledge:
please hold me accountable.







Memories: Not that Horrid Song - May 29, 2018
Wise Madness is Now In Session - May 28, 2018
The NFL and the First Amendment - May 27, 2018
On The Road Again - May 26, 2018
Oliver the Three-Eyed Crow - May 25, 2018



creative commons
This work is licensed under a Creative Commons Attribution-Noncommercial-Share Alike 3.0 License.
Horvendile August 02, 2016




Follow on Feedly